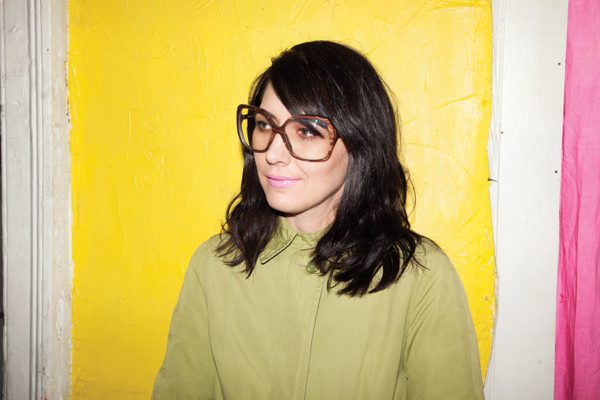 Kathleen Hanna's new band, the Julie Ruin, releases its highly anticipated debut album.
Riot Grrrls reunite—just when you thought Kathleen Hanna was through with making music, she's back.
Her new band, the Julie Ruin, is named after her 1997 solo album, the one she released during the gap between Bikini Kill and Le Tigre, and features five members, including Kenny Mellman from the drag cabaret duo Kiki and Herb, and former Bikini Kill bassist Kathi Wilcox.
The band's debut album, titled Run Fast after the final track, brings back some classic Kathleen Hanna—powerfully disarming and discordant vocals paired with a touch of Le Tigre's kitsch.
However, this album may be Hanna's most formal in terms of structure, and most varied in terms of sound and instrumentation. Mellman's (predominantly) background vocals add a masculine element that former Hanna bands have lacked, and this is by far her most stylistically psychedelic album yet.
Since Le Tigre went on indefinite hiatus in 2005, Hanna had to take a step back from music, and she's only recently revealed what lead to that decision. After six years of unexplained symptoms, she was finally diagnosed with late-stage Lyme disease.
She reveals her battle with this frequently misdiagnosed illness in the documentary The Punk Singer. Lyme disease nearly robbed Hanna of her body and her voice, but, fortunately, she has persevered and now with treatment has been in remission for nearly a year.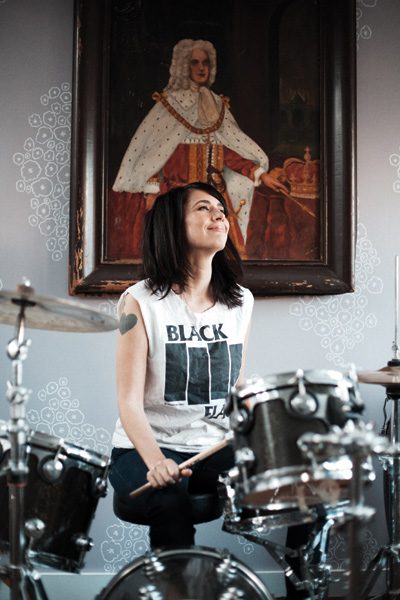 It was while battling Lyme disease that Hanna began to fantasize about forming the Julie Ruin band. "I was just, like, I have to play these songs in front of an audience," says Hanna. "I lay in bed and I dreamed of my dream band. I knew exactly who I wanted to be in my dream band. As I started feeling better, I asked everybody, one at a time, and they all said yes. So we started practising."
Conceptually, there are similarities between the solo album she made 16 years ago and her new release, Run Fast. "We didn't sample the same tracks from Julie Ruin, but I started from the same place that allowed me to think," says Hanna. And, although Bikini Kill was initially liberating, it had become oppressive to Hanna's artistic freedom by 1997. "I felt really trapped by being the girl from Bikini Kill. I had taken so much crap—my art was suffering and my music was suffering because I was trying to do the right thing. Or I was trying to do the exact opposite and trying to be the contrarian. So, with the Julie Ruin solo record, I decided, I'm going to just let these songs be what they're going to be."
Finally, for Hanna, the two albums are intrinsically personal. "I'm not thinking about the audience so much that I feel like a waitress who's serving people," says Hanna. "I'm writing songs for myself, because I trust myself as an artist, that my core values will come through with what I do." (thejulieruinband.com)