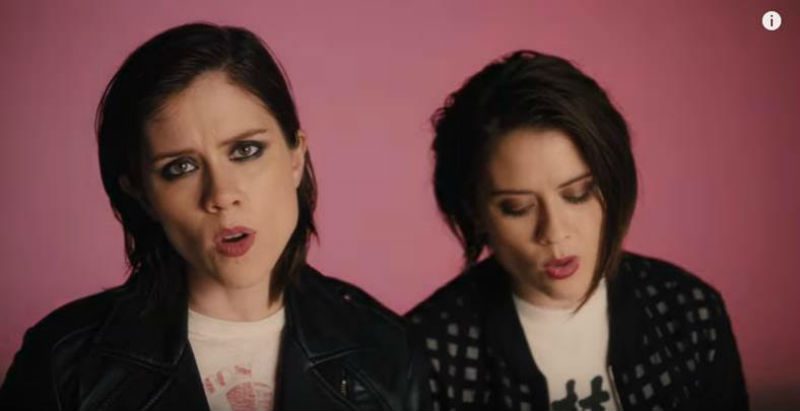 Our favourite twins Tegan and Sara are back with a new album 'Love you to Death'
Kiss me like your boyfriend, yep, that's what Tegan and Sara are saying with their latest pop hook single "Boyfriend." A self-professed fan of this duo, I have followed their musical journey as a coming of age for me over almost two decades (yikes!). I've listened to their work through love, loss and many of life's challenges.
In those years, Tegan and Sara have evolved (as all great musicians should) since Under Feet Like Ours and This Business of Art. Embracing the mid-'90s grunge and doing that so well back then their sound now embraces technic pop and synthesizers.
It's the sound that was prevalent in their previous album Heartthrob and continues in their latest offering Love You to Death. "Boyfriend" is the first single off the twin's eighth studio album and just like Closer was it's a great radio hit.
I wonder when listening to this album whether there was a great love and consequent heartbreak endured during the writing of this album. The tracks teeter from intense love themes in "This Love" and "BWU" to lamenting loss "That Girl" and "100."
It's "100" that hit me with a resounding thud. A slow ballad with understated keys punctuating the lyrics with force. As T&S lament trying to leave and being out on their own, it's hard to not think of a time where you have walked in those shoes on one end or the other.
With a different pace "Dying To Know" asks those questions we have always wondered and wanted to ask the ex – "is the one you ended up with everything you wanted?"
Whilst I didn't enjoy this album nearly as much as Heartthrob or some earlier works (If It Was You, So Jealous and The Con still being my picks) it's a solid offering from the duo. The sense of love and loss here is palpable.
Watch the official music video for "Boyfriend" below.