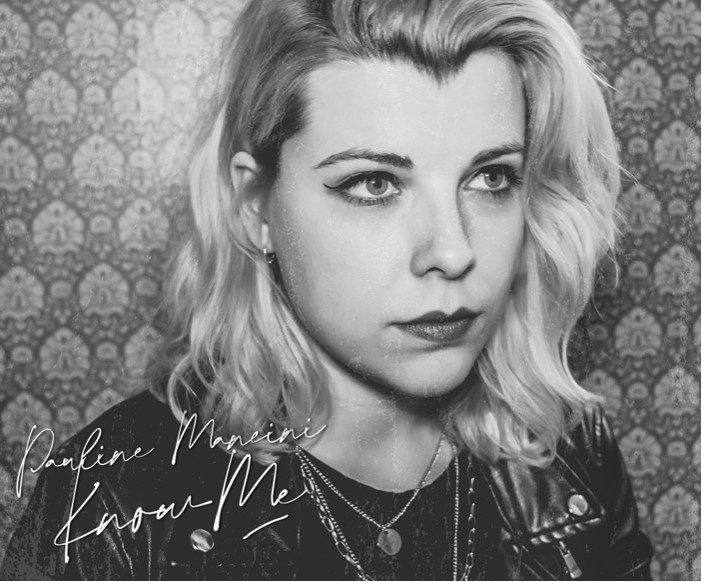 The 24 years, old singer Pauline Mancini releases her new track 'Know Me'.
The track is pure adrenalin-fuelled, an anthem of desire and self-empowerment.
The countdown started 7 days ago with videos from fans all over the world waiting for this new song!
"Pauline's voice is deep and intense! It makes me want to dance and listen to it like nothing else matters!" Beatrice is from France.
"How refreshing it is to listen to love songs written by and about Queer Women! It is catchy and super relatable!" Corrie from Colorado, USA.
"Such an incredible melody, I can't stop listening to it!" Julie from Denmark.
"This song reveals her vocal potential; this is my favourite song at the moment!' Raquelle is from Brazil.
After her last single, "I WANT A LADY" which she releases with the label Rehegoo Music Group (London-LA-NYC) Pauline Mancini follows up with "KNOW ME" starting slowly before taking on a pop-rock type rhythm.
Influenced by artists such as Florence + the Machine, her unique Indie Pop style caught the attention of Janis Winehouse – Amy's mother who she met on two occasions.
Of the track, Pauline says:
"This song means a lot to me. It is the first time that I do everything alone! From writing to composing to producing… I enjoyed every moment and felt totally free to do whatever I wanted! I really love the final result."
Since starting music in 2016, not knowing how to read sheet music and composing her first few songs in the privacy of her bedroom, the young artist has come a long way! Keen to hear your thoughts on the single and if of interest, I am available for an interview. Don't hesitate to contact me for more information!