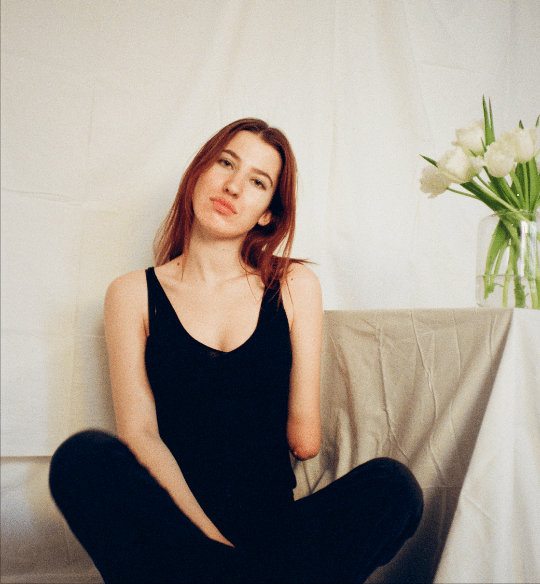 Bulgarian Goddess' music has a chill sound and tone language of its own, and the closest way to describe it would probably be electronic/symphonic indie-jazz-pop.
Her lyrics deal with themes like identity, often based on her own poetry.
She released her first track 'Image of a tree' as her own name Daniela Serafimova in 2018 and then a collaborative single with producer euroDYKE in 2019 called 'Scent of Softness', as Bulgarian Goddess.
She can also be heard as a vocalist on drum'n'bass producer London Elektricity's latest album 'Building Better Worlds'. The upcoming single 'Borderlands' is Danielas first release on Cherish!
"Borderlands is a piece of music written to anyone who has ever felt stuck in-between identities, feelings, places one belongs to. It has been important for me as a physically disabled woman to go into the studio and produce it entirely on my own. It's both a bit political and an intensely personal piece, describing an experience that is quite complex and heavy. Hopefully you can listen to the lyrics and simultaneously hear how the music attempts to embrace the lyrics and give them a sense of hope."
– Daniela Serafimova / Bulgarian Goddess