Please get to know Sarah & The Meanies as they talk about live shows, inspiration and their music.
With a voice as sweet and clear as a spring morning after the rain, Sarah Angela combines her melodic vocals with an edgy soul-rock sound to make music that makes you want to dance. Sarah & The Meanies wrapped up their West Coast run and have a Midwest tour this July. They also look forward to playing at colleges around the country this fall and spring.
The band has been featured in such magazines as "Out Front" Magazine and AutoStraddle.
Sarah is a talented music artist who seems like she was born to sing. "I have been thinking-dreaming-singing music since before I could walk," Sarah said.  "Once I got a car, I left my hometown of Olympia, WA and landed in Portland, OR for a few years, crashing the music scene & making pennies doing it. I then decided to…go. I lived out of my car for over a year travelling from city to city around the country, making only enough at each gig to make it to the next town. After recording for a few weeks in Denver, I decided that was where I wanted to plant some roots, and everything has since fallen perfectly into place.
The journey has undoubtedly changed my musical focus, and my songwriting has evolved to a far more mature sound. Thank goodness! I listen to old recordings and hear a pop-country baby artist almost, whereas now we as a band have a classic Soul/Rock vibe which is where my heart is at."
Described as a melting pot of soul/pop/rock, Sarah & The Meanies have emerged from the burgeoning Denver music scene. Within a year of formation, The Meanies have headlined Red Rocks Amphitheatre "Film On The Rocks" and been featured artists at Austin's South by Southwest. Their latest video was nominated for a best music video at the STARZ Film Festival, alongside Nine Inch Nails and MGMT.
The band wrapped recording their new single with Bill Stevenson/Jason Livermore at The Blasting Room (Rise Against, Flobots, Gaslight Anthem, Train, Lydia)
Hands off the ground and buried in a lifetime of musical obsession, Meanies front-woman Sarah Angela definitely has wide roots. Her sound has been compared to the styles of Lorde, Otis Redding, Grace Potter, and Sia, but despite some of her influences, she's got her unique sound. Sarah listed some of her favourite bands and musicians, saying, "OK, currently Bastille, stationery Set, Air Dubai, and Lana Del Rey. My all-time favourite artist is Otis Redding."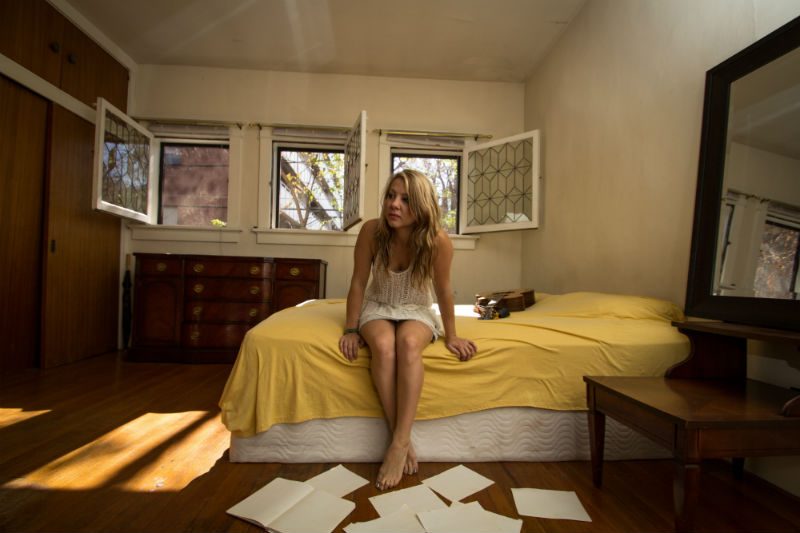 As for the inspiration behind her powerful and sometimes edgy lyrics, Sarah said, "Sometimes it takes going through something awful even to put down one sentence; on the other hand, a beautiful woman walking by has given inspiration for a melody at that moment. My life has written its own intricate story that's been written over the years that served as the basis of most of my music."
Along with touring the nation, Sarah & The Meanies have been busy with their new single, "Down Deep Down," produced by Bill Stevenson and Jason Livermore at Blasting Room, which has made records for Rising Against, Flobots, Train, Gaslight, Anthem and more. They've also come out with a rockin' roller derby music video, "Slam Pam Suno," which tells the story of an underground roller derby grudge match in which Sarah Angela has a female arch nemesis and a love interest that heads up the other team.
A hardcore-fun yet soulful experience, listening to Sarah & The Meanies always leaves you wanting more. But Sarah Angela truly cares and appreciates her band and her fans, and goes this advice for those budding queer music artists to follow, "Lyrically, be raw, be brutally honest, but be yourself and always know you need to work your ass off. The fantasy that someone will just hear you in a venue and "make you" just doesn't happen often."
Check out the latest Sarah & The Meanies video, "Slam Pam Suno," here: