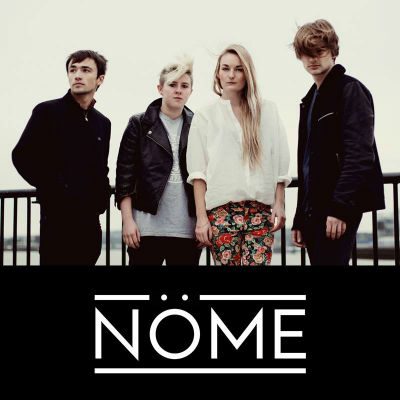 NÖME is for everyone who has the lingering desire to live life to a rock anthem
With a hint of Florence and the Machine in their sound UK rock group NÖME is full of synthesized beats and their single "Eagle" is a true rock anthem. Releasing the music video recently it depicts the band, featuring vocalist Rachel Still, whose voice is rich with depth and character, in the foreground singing whilst we are introduced to the band slowly through flashes.
It's a sharp video at the direction of Danny Drysdale (The Killers, "Human" video).
In these flashes to the band we are given a glimpse at first of drummer Kayleigh Cheer and her tight beats.  Her musical style along with the rest of NÖME is not unlike The Killers and early U2, with beats and guitar riffs melding together perfectly.  This has the effect of building to the chorus and importantly the bridge where the song reaches its climactic point.
With the band in the hands of producer Darren Lawson and song mastered by Pete Maher (Lana Del Rey and U2) it's safe to say these guys are on the way to big things.  Add this track to your playlist and get hooked just like me.