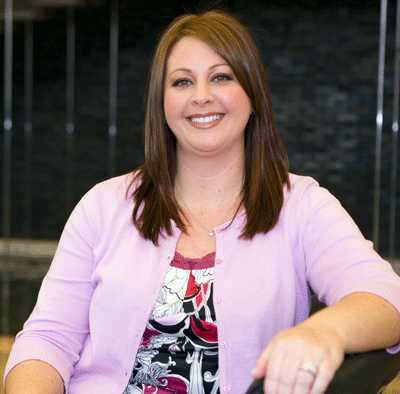 Are women different when it comes to cars? Designer Heather Scalf sure thinks so.
Last year, auto industry execs made headlines for their failings (like showing up for a bailout in private jets), but one of the industry's highlights got lost in the flurry of bad press. For the first time, the North American Car of the Year award went to a vehicle—the Chevy Malibu—designed almost entirely by women. The colour and trim designer, 31-year-old Heather Scalf, can't stop bragging about the critically acclaimed, redesigned automobile and why she thinks it should appeal to women like you.
Why was the 2008 Malibu your favourite car to work on?
It was one of the first programs that I was fortunate to be involved in from the very beginning. [It] heralds a design change for all future Chevrolets, and it's been exciting to be part of the vehicle's complete redesign.
Have you always wanted to design for the auto industry?
I have a bachelor's degree in interior architecture and initially planned on designing interior spaces for restaurants and retail stores. When I started in design, I had no idea that designing for an automotive company was even possible. I never thought about who developed interior colours and materials for vehicles.
What makes Malibu different from its competitors?
The Malibu will turn heads, and it's fun to drive.
What was it like to design a hybrid?
Hybrid technology is evolving from a niche feature to a mainstream must-have. I am proud to have worked on the first Chevrolet hybrid, and I'm energized that the company has positioned the Chevrolet brand as the new green leader.
What are you most proud of on the car?
The quality of materials used on the vehicle is exceptional, and various interior colour options exist. The jet-black and brick-red interior colours offer a more expressive, bold option. Premium tinted chrome accents and tipped leather seat inserts add quality and luxury details to the interior.
Are there many women designers in the auto industry?
More and more women are pursuing design careers in the automotive industry. Automotive design is growing, with more consumers wanting their cars to be an extension of the home and include those luxuries and comforts. There are many more opportunities for creative design, and women are moving into leadership positions. Most of the design teams I have worked with include a diverse combination of gender and age. Because women drove [Malibu's] design, many features attract a female audience.
Do female designers differ from male designers?
Women's car-buying power is at a record high. They influence 85 per cent of all vehicle sales decisions. GM ensures that the company's newest designs appeal to this rapidly growing and influential market segment. What better way to reach women than to position women in crucial design roles? Women designers bring a woman's perspective to car design. The Malibu design team took cues from home interior design to create luxurious textures and amenities that would be appealing to women drivers.
Do you think that women are as into their cars as men are?
Some women are even more enthusiastic about their cars than men. Working in our environment daily, it's hard not to get excited about driving an exceptionally designed vehicle.