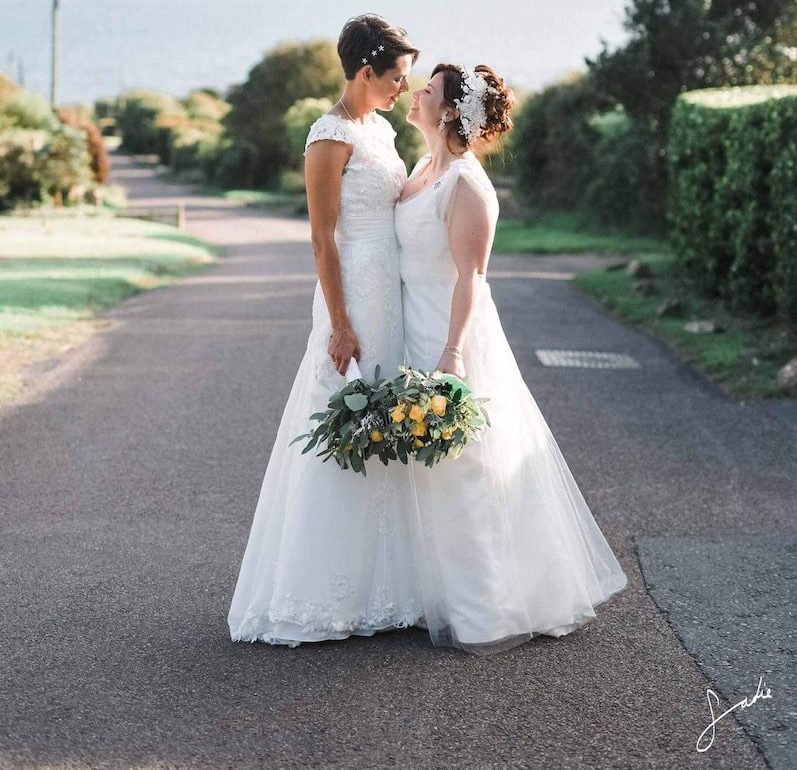 The number of same-sex couples living together has risen sharply since same-sex marriage was legalised in 2017, according to a new report by the Australian Institute of Family Studies.
In 2021 there were 78,000 same-sex couples living together – a 68% jump since 47,000 couples living together was recorded in the 2016 Census.
As a proportion of all couples living together in Australia, same-sex couples accounted for 1.4% of all couples in 2021, up from 0.9% in 2016.
Although the number of same-sex couples living together has been steadily rising since 1996 when data was first collected nationally, the 2016 to 2021 period saw the sharpest increase since 2001.
Report co-author, Dr Lixia Qu, said the rise could reflect changes in the Marriage Act in 2017, and increasing societal acceptance of same-sex relationships.
"It could be an increasing willingness for same-sex couples to disclose their relationship – or for partners to form a couple household, instead of living separately," Dr Qu said.

"The change in legislation may have impacted women in particular, as we've seen the number of women in same-sex relationships rise rapidly in the last few years."
In 1996 male same-sex couples accounted for 58% of all same-sex couples. In 2021 the number was almost identical for both genders.
Report co-author, Dr Jennifer Baxter, said the report demonstrates the changing dynamics in marriage equality in Australia.
"Whether it means more same-sex couples are making the decision to live together, or feeling more comfortable disclosing their status as a same-sex couple, this report does indicate a societal shift in recent years," Dr Baxter said.
"It highlights the power of legislation – when it is used to create a more just and equal society – to change attitudes, as well as behaviours."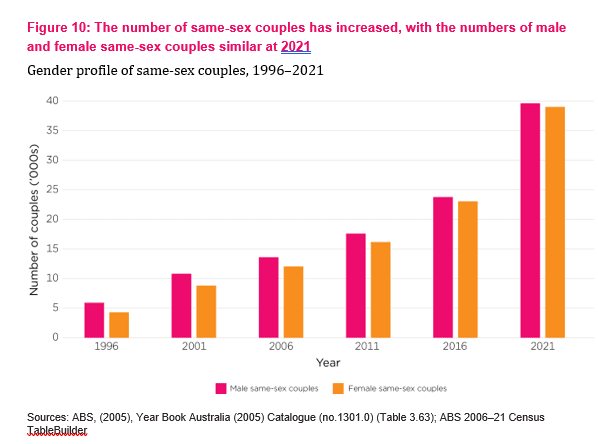 The report revealed other key findings about family composition. In particular:
The proportion of couple families without dependent children continues to rise, comprising 39% of all families in 2021, compared to 29% in 1981. Families without children, as a proportion of all families, increased faster than all other family types – reflecting a rise in the number of older couples.
About one in ten couples with dependent children was a step-family or blended family.
The proportion of couples with three or more dependent children trended down (from 22% in 2011 to 20% in 2021), and conversely the proportion with one or two rose slightly (from 78% in 2011 to 80% in 2021).
By the time children are 14, nearly one in four is living in a one-parent family (24%). Among children aged under one year, 10% were living in a one-parent family.
AIFS conducts original research to increase understanding of Australian families and the issues that affect them; see aifs.gov.au