Please find out the best ways to counter the stress both in the lead up to your wedding and on the big day itself.
Organising a wedding is reportedly the third most stressful event in a person's life, right behind moving and having a baby, but it doesn't have to be that way. While it's true that weddings often require a lot more work than you think — even if you're popping down to the local courthouse. In this guide, we'll show you the best ways to counter the stress both in the lead up to your wedding and on the big day itself.
Scheduling and Preparation
An organisation's key to ensuring any event goes smoothly, so get planning as soon as possible beforehand- a year in advance is often best. In this section, we'll go over the most important things that you'll need to prepare for your wedding (along with some more minor details you might not have thought of).
Setting a Budget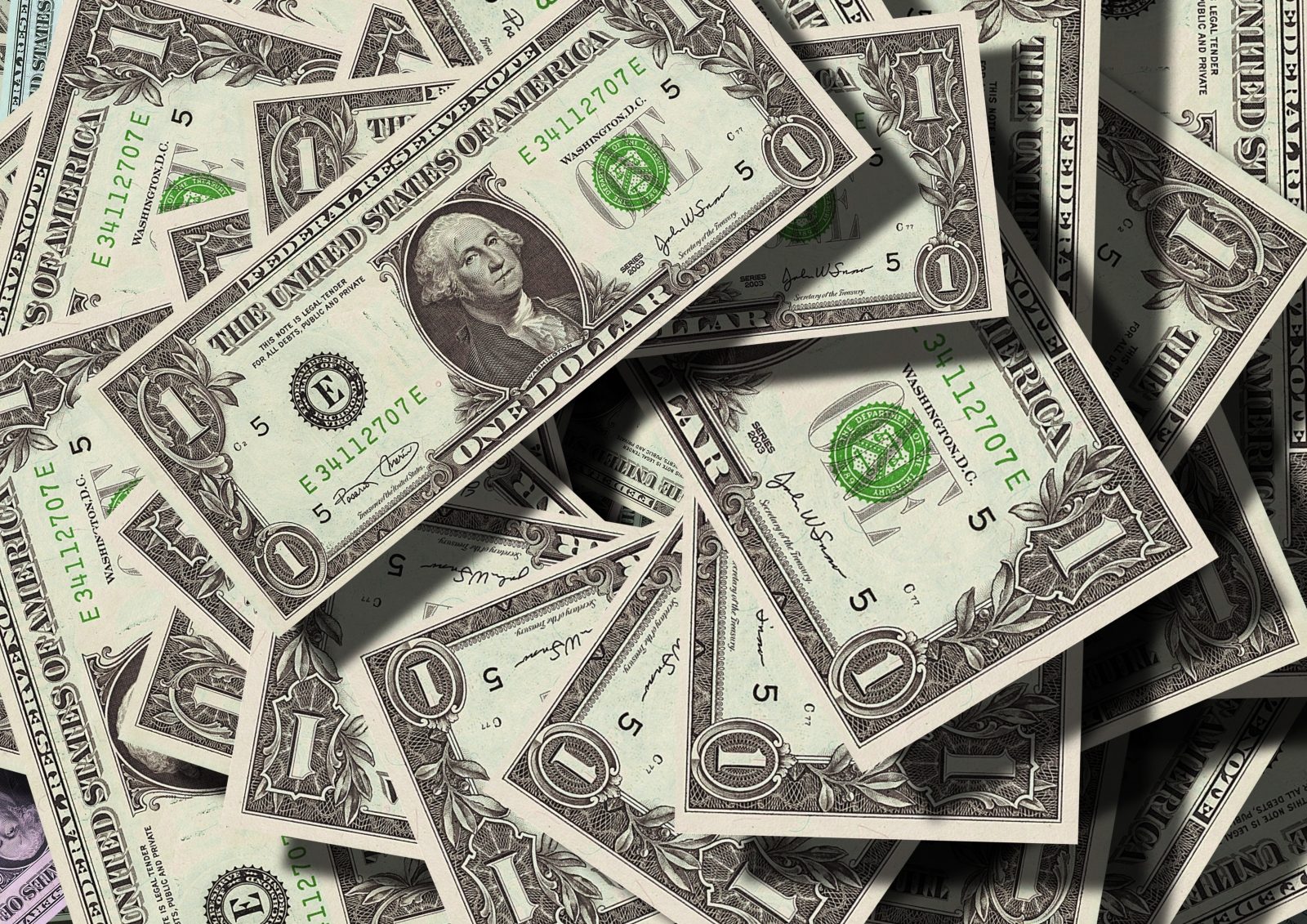 Source: Pixabay
Your wedding budget will be the primary decision that affects all the others, so you need to make this one first.
Music: Will you have a band, a DJ, or a playlist? Check the budget.

Reception: Can you hold the reception in a hotel ballroom, your local community centre, or your parents' backyard? Check the budget.

Food and drink: Will your guests be drinking Champagne, sparkling wine, or paying for their alcohol? You get the picture.
Like all wedding planning decisions, your budget is a matter of negotiation. If you're both big music fans and couldn't imagine getting married without a band, then you can always sacrifice another aspect that isn't so important to you (like having a sit-down meal for your guests). Granted, it's not the sexiest of conversations and will probably involve some huge negotiations on both parts and maybe even some phone calls to a favourite relative to ask for a small loan. But there's no point blowing all of your money on the band before realising you have nothing left for the venue.
Just remember, it's not worth going into massive debt to pay for the wedding. That will ultimately amp up the stress when it comes time to make repayments — which is not exactly the best foot forward for your newly married life.
Making a Schedule
After deciding on your budget, you'll need to schedule what needs to be done in preparation for the wedding to ensure that nothing is forgotten about. The easiest way to do this is to work backwards from your proposed wedding date and separate the tasks by month. For instance, you'll need to book vendors, like the florist and photographer, between six and nine months in advance to avoid disappointment.
Shopping for Bridesmaid Dresses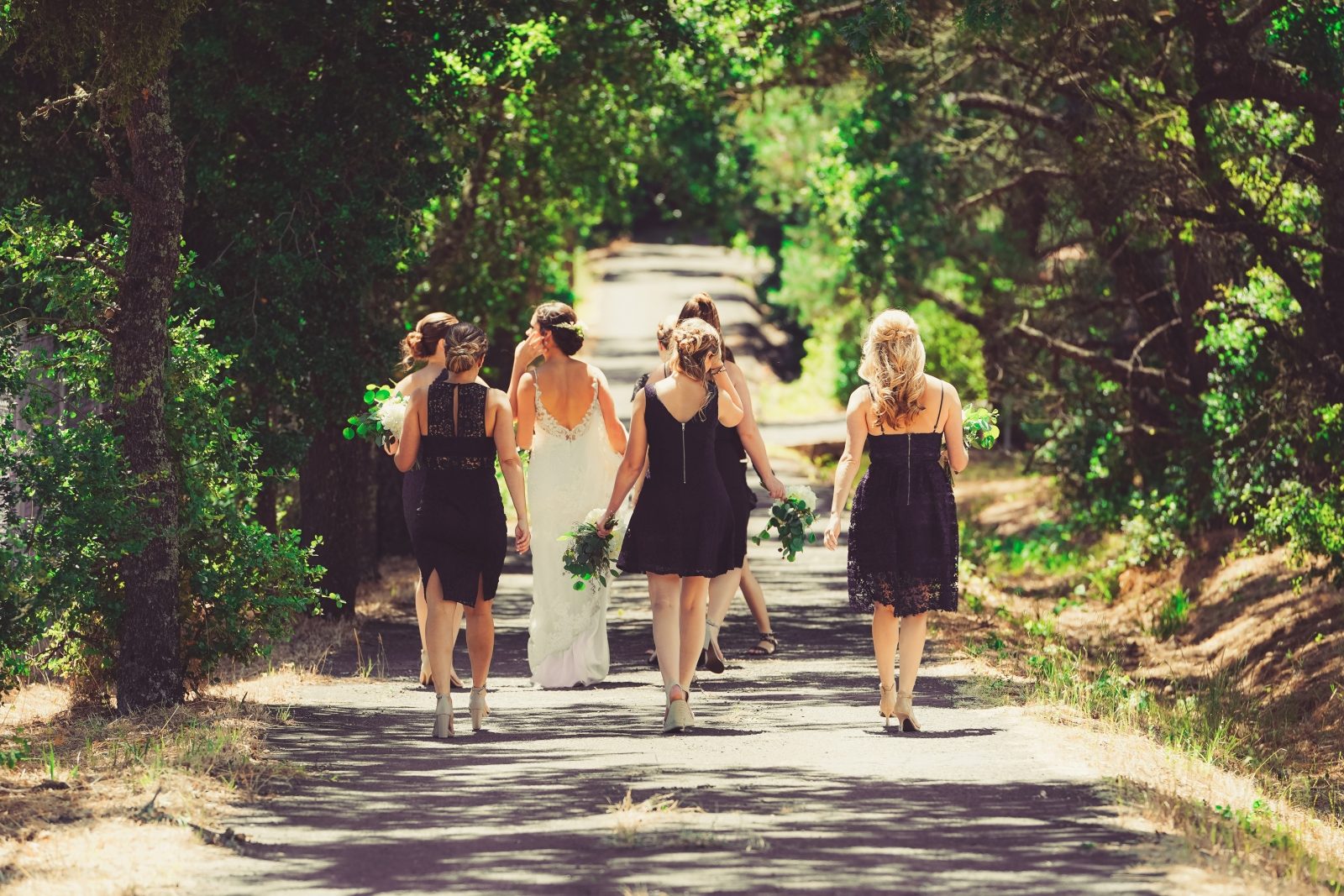 Credit: Eric Ward
While most women expect a certain amount of anxiety when searching for their wedding dress, they often don't anticipate the stress involved in shopping for bridesmaid dresses. According to a recent survey, 78% of bridesmaids hated their dresses, and honestly, it's easy to see why; bridesmaids are shelling out a couple of hundred dollars on a dress that they didn't choose, that may not look great on them, and that they'll probably never get to wear again.
So why not save the arguments and let your bridesmaids choose their style of dress in a colour that matches your scheme? If the dress style is essential, tessentialnsider allowing your bridesmaids to choose the shade or make minor amendments (such as lengthening the hem past the knee or having a higher neckline) to disguise areas of their body that they aren't comfortable with. Nobody wants a self-conscious bridesmaid. Allowing them to control their dress makes them happier and take the stress off you.
Providing Children's Entertainment
If you have children at your wedding, remember that they will quickly get bored during the service and reception. To counter this, have some child-friendly activities for them like colouring pages at the dinner table or playing Finding Nemo in a makeshift crèche with a parent or two watching over them.
Selecting the Music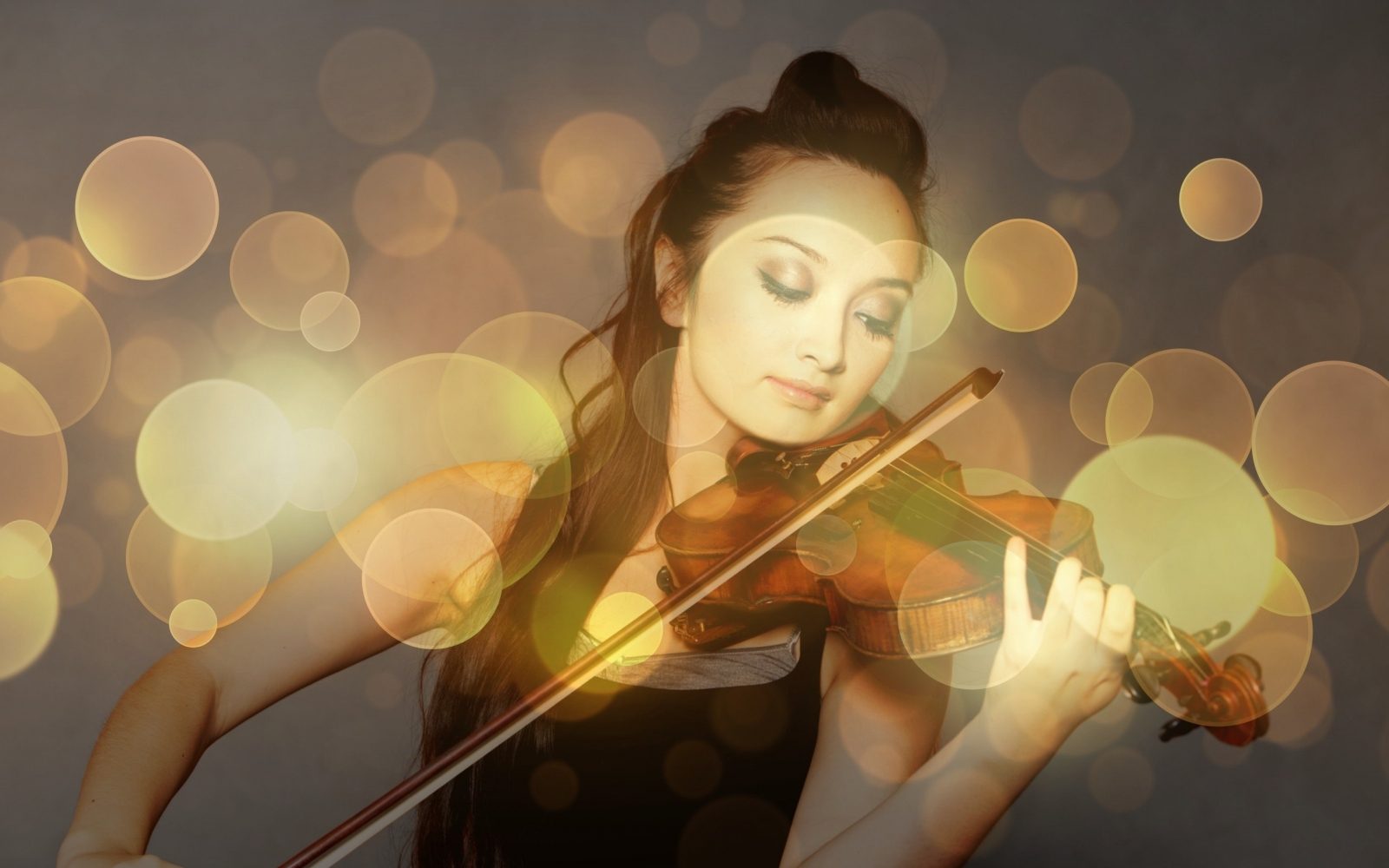 Source: Pixabay
Choosing a wedding playlist is often fraught with hard decisions because music is intensely personal. One way to take the stress out of deciding is to choose the ceremony music and first dance songs with your partner and have your guests choose the reception music.  On each RSVP card, ask them to pick a piece that they'd like to hear; that way, you can blame the Taylor Swift songs on your teenage cousin if anyone asks. Another quick option is to browse some pre-made Spotify playlists and pick the one you like the best. You can permanently remove songs you don't like and add in others you can't live without.
Having a Rehearsal
There is much more to a wedding rehearsal than simply practising how to walk in a straight line, and it can help you tackle any problems before the wedding itself.
Timing: Most venues will have more than one event scheduled for the same day, so it's essential to get the timing down or risk ruining someone else's special day.
Nerves: Even the most outgoing and confident people can have trouble being the centre of attention for a full day; by rehearsing in front of your closest friends and family, you can get used to the attention and feel less self-conscious on your wedding day.
The Wedding Party: Although most people have attended a wedding before, they may not have taken part in one. A rehearsal helps the bridesmaids know where they should stand and enables the best man to know when to get the ring out, making them feel calmer.
Vetting the Speeches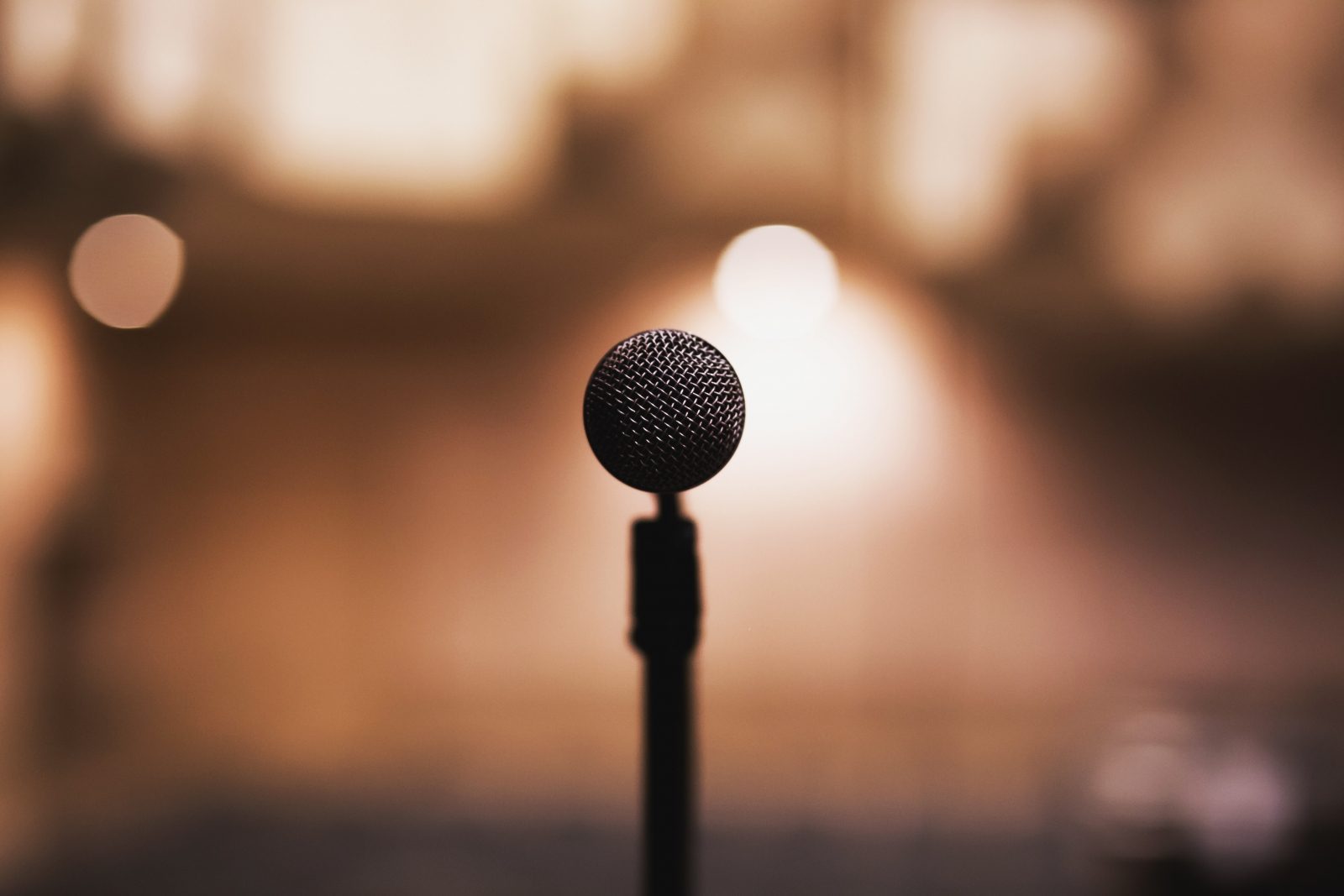 Photo by freestocks.org from Pixel
Everyone thinks that their wedding day should be immune to bad luck, but sometimes things unexpectedly go wrong. The good news is that as long as you prepare, you'll be able to handle these crises. Consider taking out insurance to protect yourself against significant problems that will cause your wedding to be rescheduled with little to no notice. Wedding insurance will help ensure you won't be stuck with an unexpected bill if the venue is damaged or someone is taken to the hospital.
More minor problems, however, require a tiny bit of preparation. Here are some examples:
If you're getting married outside, check that the venue has an indoor location in the event of bad weather.

Have a small sewing kit on hand with the thread colours of the suit and dress in case of a small tear

Have a first aid kit on hand with aspirin, plasters, and the cooling gel inserts for heels if you are  planning to dance all night long
Delegating Tasks
On your wedding day, the last thing you should have to worry about is making sure that everyone else is okay, so delegate some of the tasks to your wedding party:
Put your father in charge of ensuring the staff get tipped by giving him the money in advance.

When the first bridesmaid is ready, ask her to call the vendors and make sure that they're en-route

Have your brother/sister take a walk around the venue to check that nothing looks out of place, e.g. that the rubbish bins have been emptied and the suitable colour scheme is being used

Ask your best friend to take the lead on collecting wedding presents at the end of the night and taking them safely home so that the happy couple can head straight to their hotel room.
Overall, while weddings can be stressful, it's important to remember that it is only one day out of many that you and your spouse will share. Hopefully, the process of planning for and dealing with minor issues now will help you feel better equipped to manage more significant problems down the road.