Live – or relive your golden years and stay in a YHA Australia!
We've all got golden memories of our backpacking era; months spent sun and sea-drenched by day, drowning in fluorescent yard glasses and bad techno by night, before stumbling home to your hostel, half-eaten gyros in hand. But for some reason, we tend to forget about the good ol' hostel as soon as we land on home soil; thinking we're too old, too sleepy or (gasp!) too bourgeois to book a backpackers.
Well, friends – think again. From custom-designed artwork to billion-dollar upgrades, we've got 5 reasons hostels are good for more than your grotty twenty-something European gallivant.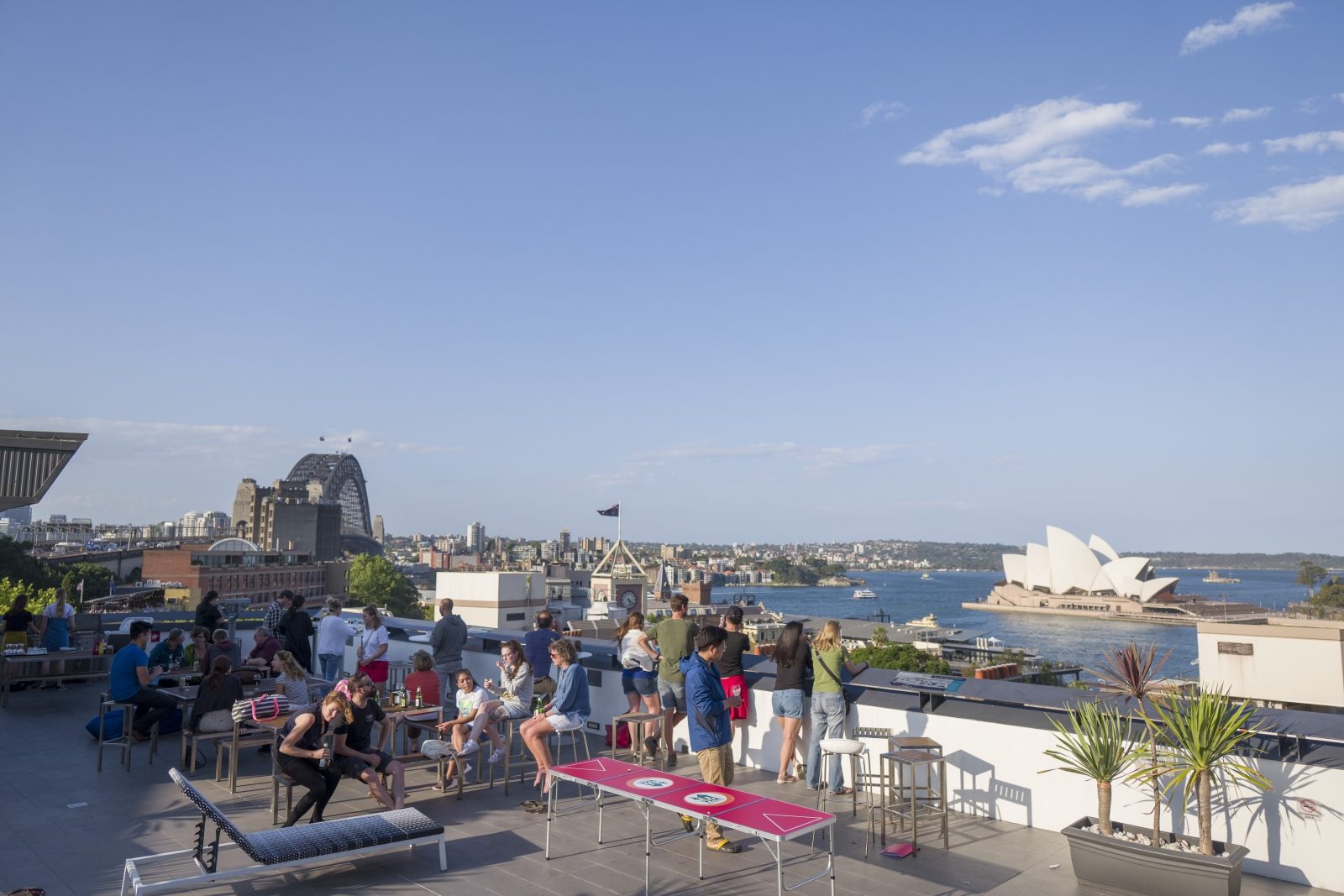 1. Location, Location, Location
YHA have 70+ properties ranging from 9-story metropoleis smack-bang in the city to fairy yurts in Nimbin Valley, so regardless if you're travelling for work, indulging in a romantic weekender or are planning for a boozy gig and don't want to catch the last train home – they've got a bed, or a room for you.
2. The Money, Honey!
Baseline – hostels are worlds cheaper than any other accommodation option. End of. While Multishare accommodation might be a little too backpacker-y for you, Private Ensuite rooms start from as little as $40 per room in some locations – literally unbeatable. Save on your bed or room, and even on meals if you fancy whipping up a little something in the kitchen; and spend up on the bottle of bubbles you'll enjoy on the balcony or rooftop. Lush.
3. Not For Profit, But For Purpose
YHA is proudly not for profit, meaning they reinvest all surplus into their properties and the comprehensive guest experience – from booking to check-out. They believe travel to be a transformative experience for all, and strive every day to make this more accessible – which sounds pretty admirable to us. Sleep well knowing your cash is supporting their mission, rather than filling some hotel CEO's pockets!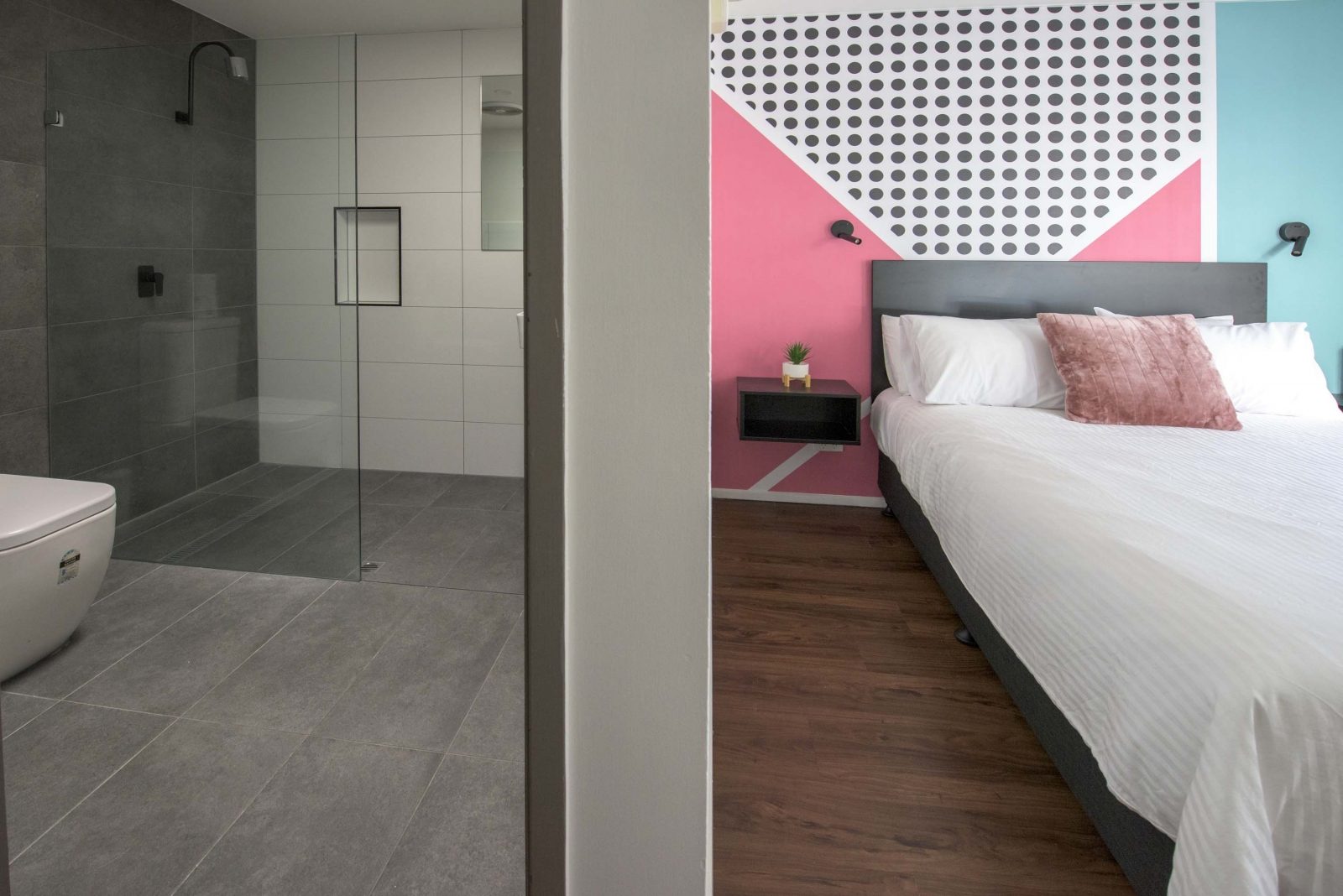 Brisbane City YHA
4. Guaranteed Quality
This reinvestment of surplus results in consistent and comprehensive redevelopment of their properties – meaning you'll be staying in the most lush YHA possible; every time. They're also super dedicated to sustainability, so you'll not only score a great nights' sleep, an ensuite room to rival any hotel, a killer Instagram feed filled with feature walls, industrial-chic spaces and dazzling pools, but also get that warm fuzzy feeling knowing you're supporting something good.
5. S Is For Social
Since you should learn something new every day, here's a little ditty: the "s" in hostel stands for social – a social hotel!
Fact is, while staying in a hostel you will come into contact with more people than you would at a hotel or private accommodation; but since when has a little human interaction been a bad thing? Delete your dating apps, drag yourself down to the common area or rooftop, relax to the sounds of romantic accents and smile at a stranger, if you dare.
PS, there's tonnes of Private Rooms if the smiling at a stranger thing causes a rash on your neck. We got you.
So, take-home message of the day…
Business trip? Interstate show? Domestic getaway? Can't be arsed catching the last train home from an old-friend catch up? Book with YHA Australia and relive your golden years!