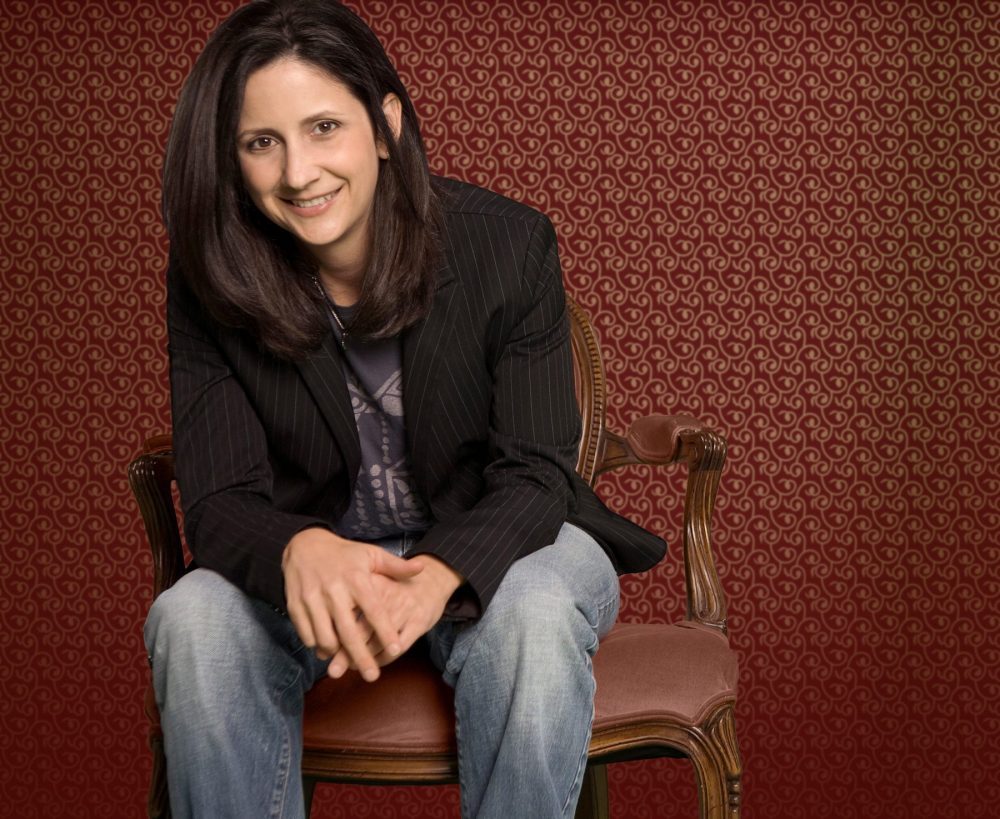 Three years ago Sweet was launched as the next generation in lesbian travel, offering socially meaningful travel to women who love women.
Since 2009, Sweet has taken more than 2,000 ladies on 11 vacations. From the Mexican Riviera to Alaska, Sweet offers lesbians and bi women the opportunity to meet one another in a travel environment that is not only comfortable but supportive. Along with booking blocks of cabins on larger cruise ships, Sweet specializes in completely buying out all-inclusive resorts. That means the entire property becomes a Sweet resort for the duration of the trip.
"We all know what it's like to plan a vacation wondering how friendly the location will be," comments Shannon Wentworth, the founder of Sweet. "With our trips, you never have to wonder. You can just enjoy a first-class travel experience—doing good things in stunning destinations filled with ladies."
The vacations, according to women who have been on them, could be described as a cross between Club Med and Habitat for Humanity. "Sweet is like a high-end summer camp for lesbians," according to Ember Harker, the founder of Creative Metaphor Design and a two-time Sweet traveller. "Sweeties," as vacationers are known, find themselves in the pool playing water volleyball one day, and then on a beach—to clean it up—the next. Wentworth is known for her love of beach cleanups. "I swear, anywhere we go, she always has a trash bag at the ready," comments Harker. "It's amazing to know that I can make a difference in the community I'm visiting while I'm on vacation. And I love that Sweet gives back as a company. Shannon and the company are dedicated to the principle that we should leave a place better off than the way we found it. And I wholeheartedly agree."
Not only does Sweet provide its Sweeties with hands-on community service projects, but it also follows a corporate policy of engaging in carbon offsets, donates to local causes, and believes in caring for and about its employees (going as far as sending out a call to action when one of its employees was diagnosed with cancer).
"We truly believe that if we care for our employees as our family, we will have a strong company of strong people, committed to giving our guests excellent travel experiences. It's really that simple," says Wentworth.
And those travel experiences are all the richer for including the community outreach that distinguishes this company from others in the lesbian travel industry.
On its May 2011 trip to Isla Mujeres (the "Island of Women"), in Mexico, 100 Sweeties engaged in animal rescue, bringing veterinary supplies and tending to the island's many stray puppies and street cats.
"Our guests are amazing. Instead of packing an extra suitcase with beachwear, they pack a spare dog kennel with supplies for animals," comments Natalie Garcia, Sweet's animal rescue officer. "So far, we've helped more than 200 dogs and cats on our vacations. And 50 Sweeties have gone through the process of adopting animals they met on their vacations."
Garcia herself is one of the women who came home with a new friend after last year's Cozumel vacation.
"The work we do on the ground helps dogs that would otherwise be executed, and donations the company makes support local efforts to help control pet populations," she adds. "What our guests do really makes a difference in the lives of these animals. We have one couple in Toronto that has found homes for 22 dogs."
But it's not just animals. Sweet offers community service projects that touch the hearts of children. Along with veterinary supplies, the packing list for Isla Mujeres included school supplies for the Little Yellow Schoolhouse, a school for developmentally disabled children where Sweeties spent a day painting murals with the students. And these aren't one-time feel-good sessions. Sweet connects with partners on the ground to create lasting relationships.
"When we return in September 2011, we have some exciting plans to help improve the school itself," adds Wentworth. "We are raising money to install a playground and create shaded areas for the kids."
Being sweet to others, and yourself, does cost money—but with a no-interest payment plan (for Sweeties who would rather pay for their trips over time) Sweet makes travel accessible. "Our goal is to take women on amazing vacations, not shake them upside down for money," explains Wentworth. "We know if someone experiences Sweet, they'll return again and again. Right now, people need vacations more than ever. We're building long-term relationships with our travellers. Of course, we're not going to charge interest or fees. That doesn't feel good. Sweet is all about doing good and feeling good." (discoversweet.com)