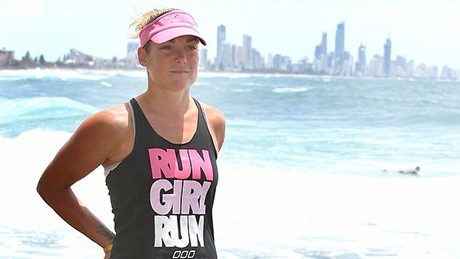 Iron athlete Rebekah Keatis back to her brilliant best with a victory in Cairns.
It was race day in Cairns this past weekend, with 1500 competitors in the inaugural Cairns Airport Challenge Cairns and Cairns Half races.
Among those competing was Rebekah Keat, who was featured in this month's LOTL. It was a tense race for Keat, who found herself behind the turnaround at Port Douglas Granger, suffering from a 4-minute penalty.
Keat said, "On the bike I lead for about 20km on the second loop and then got 4 minute penalty, I think I took too long to over-take, I had a bit of a chat with Belinda (Granger), after that I just smashed myself to catch up, I knew if I could make it to the front of the pack I'd have a good crack at the title,"
Pearson was the first to drop off while Granger and Lester opened up a two-minute lead. The chase group were another 2 minutes off the pace and included Keat and New Zealand's Candice Hammond having a great race to be among the medal contenders. "It was really tough and so hot coming in from Yorkeys Knob, but Cairns is so beautiful and I had the distraction of beautiful scenery so that definitely helped," said Keat.
Keat slowly moved to the lead after the 16m mark. She said, "I had some really tough patches out there on the run but somehow I came good on the second last lap and I think the crowd got me home and I got a second wind, but I didn't think I had it (the win) until I was about 400m out – I really struggled on the run," said Keat.
All in all, Keat finished in first with Michelle Mitchell coming in second. Keat said of her win, "To win in Australia is just unreal, now I am the first winner of the race so I'd better come back to defend it a few times."