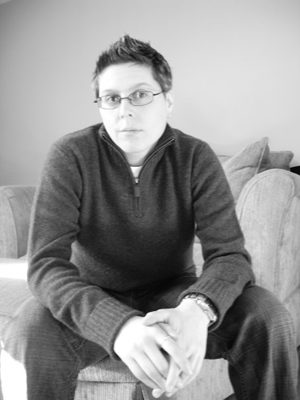 It's time to pick your team.
With the 2010 NFL football season approaching, fantasy football league drafts are taking place around the country.
My fantasy football league draft was held on Sunday. I knew which players I wanted and came away with most of them. I participate with a fun group of guys. My wife and her best friend even decided to join up this season. For her, it makes watching football "more fun." For me, it's just another excuse to prop my butt on the couch for an entire Sunday afternoon to enjoy the games. I would enjoy watching football with or without a fantasy team. But I have to agree with my wife; it does add another element of "fun."
I know I'm not "technically" qualified to be an ESPN analyst, but I watch enough sports to hold my own. For those women out there who are looking to get involved in a fantasy football league, whether to learn more about the game, play with the boys, or just add another element of fun to watch the sport, I offer the following fantasy football advice:
Don't get bullied into picking players you don't want to select. Stick with your gut. You may like a particular player because of the team he plays on or the number he wears on his jersey. So what? I know a woman who knew nothing about football, participated in a football pool and won a lot of money because she picked the teams of the cities she liked best to win their games. Sure, it helps to know who's better at certain positions than others, but even the most seasoned ESPN analyst can't predict the future. Anything can happen.
Familiarize yourself with the top five players in each category. As I said above, it helps to know who's better at certain positions than others. It doesn't mean you have to pick these players, but it will at least give you some knowledgeable options. You can quickly look up this information on ESPN.com, NFL.com, or Yahoo! Sports.com.
If you are new to fantasy football, join a "just for fun" league. You don't always have to drop a large sum of money to join a fantasy football league. There are plenty of free blocks available. Before you start throwing money around, see if you enjoy it first.
Don't forget to pick your starting lineup each week. I know many people who join a fantasy football league and then forget to maintain their roster throughout the season. If you want to get involved in fantasy football, you have to … well, get involved. This means you need to pay attention to football injuries to players on your team or whether one player is performing better than others. Essentially, you are your team's coach — you get to decide who plays and who doesn't. If you invest time to join a league, then make time to participate throughout the season.
Lastly, I'd like to leave you with a few fantasy football picks of my own:
•Riskiest pick – Brett Favre (QB, Minnesota Vikings) … will he or won't he retire?
The safest pick – is Peyton Manning (QB, Indianapolis Colts) … you can always count on him to perform well.
Sleeper pick – CJ Spiller (RB, Buffalo Bills) … this rookie might have a breakout year if he can get the Bills' offensive line to block for him.
"Don't believe the hype" pick – New York Jets Defense … with Darrelle Revis still holding out due to contract negotiations, he might not even play this season. What is the New York Jets defensive without Revis? Nada. He's the best cornerback in the league, and the Jets won't be as intimidating without him. Even though they are ranked number one in most draft polls, the Minnesota Viking's defence would be a much better pick.
"My favourite player" pick – is Ray Rice (RB, Baltimore Ravens) … when it comes to running backs, it's all about Chris Johnson. But as a rookie, Rice finished number three in fantasy points for running backs. Not too bad for a first-year kid. He flew under the radar on fantasy draft polls last year, proving my point that you never know what will happen. Last season, I ended up with him as a "fill out my roster" pick. This season, he was my first pick.