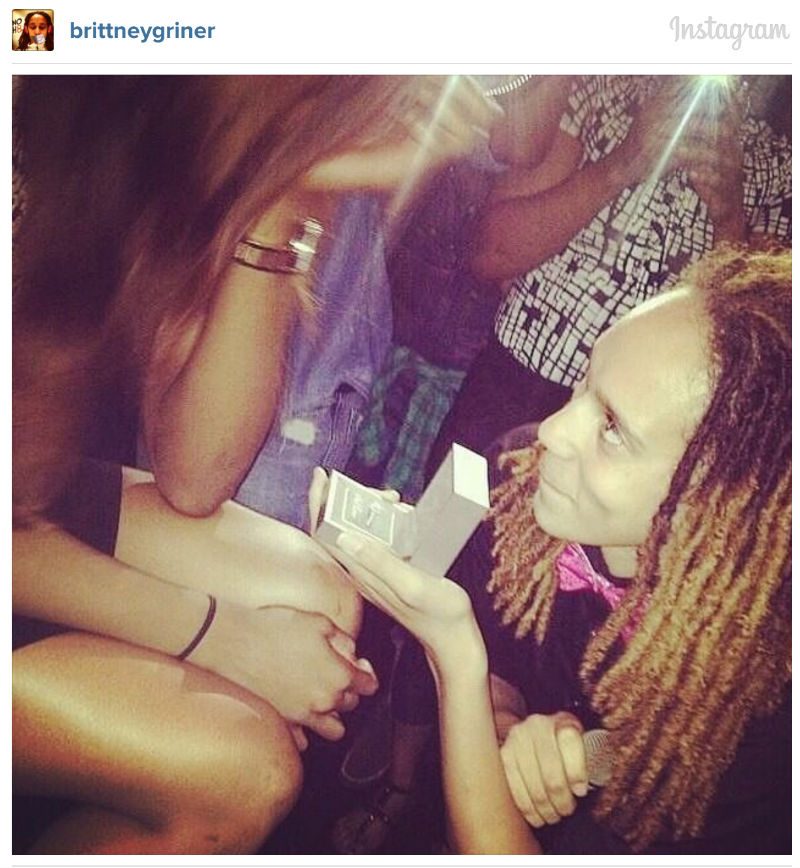 Lesbian icon and WNBA star is officially off the market!
Don't be too upset ladies…but WNBA star Brittney Griner is officially engaged!!!
On the 15th of August Griner got down on one knee to pop the question to her girlfriend Glory Johnson AND SHE SAID YES of course who wouldn't!
Griner posted the pictures on her Instagram showing her utter bliss by saying:
"Last night was a night to remember 🙂 🙂 🙂 I became the happiest person on this earth!… I and my baby @missvol25 are in it for life!"
The couple recently celebrated their 2-month anniversary together which isn't too long but hey we all know when it's true love and meant to be. We wish them the very best on their committed journey through life out and are proud they do wonders for the community.
The couple appear to be smitten and rightfully so, Johnson shared recently on her Instagram about the pair's relationship:
"Sometimes it's GOOD, sometimes it's GREAT…But it's NEVER BAD".
To follow these lovely ladies on Instagram go to @brittneygriner and @missvol25