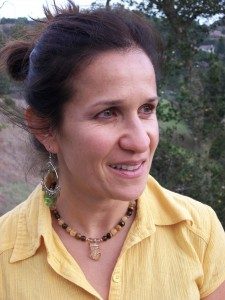 Marcella Raimondo, PhD, MPH will be speaking about her eating disorder recovery as a queer woman of colour at the 2014 EDRS, Inc. Conference.
No, only white straight women can. The truth is, anyone can have an eating disorder, any gender, any sexual orientation, any ethnicity, any background. Eating disorders do not discriminate, but society does.
There are people who believe that queer women can't develop eating disorders, that women of colour don't develop eating disorders because fuller figures are more appreciated by ethnic minorities, that men don't have eating disorders because it's a woman's issue. These beliefs are perpetuated by false assumptions and a lack of research and education.
Marcella Raimondo, PhD, MPH, a clinical trainer, battled anorexia nervosa for 10 years in her teens and early twenties. During her battle and recovery, she became aware of the lack of treatment services and resources for multicultural people. As a queer woman of colour, she didn't see her story or her struggle reflected in mainstream resources about eating disorders.
Her personal experiences have shaped her professional life. She trains mental health professionals and gives presentations to nonprofessionals about multicultural issues in eating disorders.
On Friday, February 7 in Petaluma, CA, Raimondo will be one of six members on the Diversity in Recovery Panel during 2014 Eating Disorder Recovery Support (EDRS), Inc. Conference. She will share her story about how her multicultural background shaped her recovery. The panel aims to increase people's understanding of recovery through real-life stories that the panellists share, as well as help professionals to grasp the impact that one's culture and identity have on the development and treatment of eating disorders.
This year marks EDRS' eighth annual conference during the month that hosts Eating Disorder Awareness Week. Their conference theme this year is Diversity: The Many Faces of Eating Disorders and Treatment. Their Thursday Keynote Speaker, professor, researcher and author Dr Linda Bacon, who we featured in our May 2013 issue of Curve, will be speaking on the topic of The Resilient Practitioner: Navigating Clinical and Personal Challenges with a Size Acceptance Message. EDRS' conferences are known for being welcoming, inviting and safe spaces. We interviewed EDRS' President, Bridget Whitlow, in our November 2012 issue, which you can read here.
The 2014 EDRS, Inc. Conference is from Thursday, February 6 through Saturday, February 8. For full details on the times, the presentations and workshops visit edrs.net. To register, visit here.