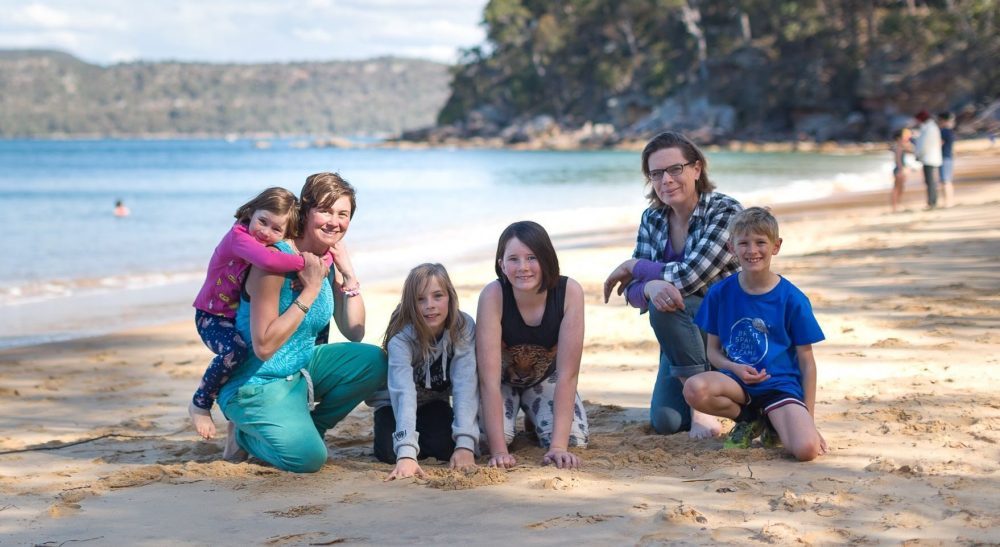 The No campaign is well underway in Australia, with homophobes spouting completely fabricated statistics about the detrimental effects of LGBTIQ Parents and their kids.
Case in point, this piece of absolute garbage which has been seen in various spots around Melbourne:
However, we, the LGBTIQ community, know how to stick together and support one another. Case in point, Rainbow Families NSW has today released a guide for schools and daycare centres to support lesbian, gay, bisexual, trans, intersex and queer (LGBTIQ) parents and their children throughout the postal plebiscite.
Rainbow Families Co-Chair, Vanessa Gonzalez said the Guide to supporting our kids through the postal plebiscite was created in response to an identified need from the community.
"This debate is not actually about our families, they already exist, and our kids deserve to be safe and protected at school. But there have already been reports of children and LGBTIQ families being targeted in hurtful campaign material. We wanted to equip school communities to support our kids during this time."
Rainbow Families Co-Chair, Ashley Scott, said that the guide was designed to provide clear ways that communities can support the kids of rainbow families during the postal plebiscite.
"The guide has ten simple ways school communities can support children and parents. Our website also contains resources to support parents during this time. The guide was released to schools where a parent or carer from that school community asked Rainbow Families to send it them."
"We have sent the guide to schools across Australia this morning and are encouraging school leaders to share it with their staff."
Share it around, and, in the immortal words of Helen Lovejoy, think of the children!