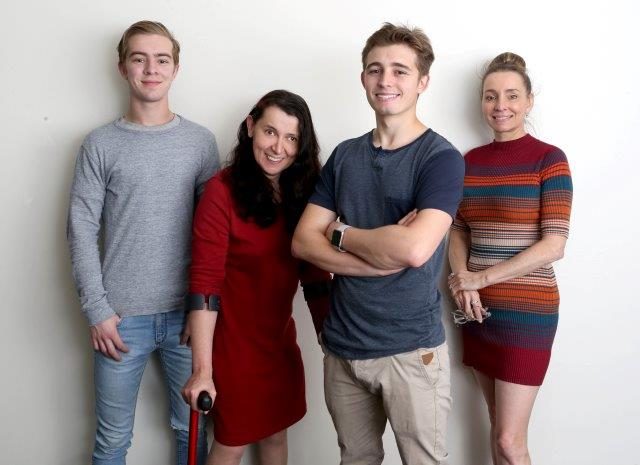 Emerging filmmakers with disabilities Samia Halabi, Dieter Knierem and Daniel Monks have been announced as the recipients chosen to lead three teams in creating short films through this year's Create NSW Screenability Filmmakers Fund.
A Muslim woman overcoming a childhood speech impediment is the focus of Samia's Tip Of My Tongue, Dieter's Intimate Encounters will revisit the subjects of 1998 portraits exploring sexuality and disability, and Daniel's Broken will tell the personal tale of the impact of disability in a gay sexual relationship.
Each project will receive a $30,000 grant from Create NSW, executive producer assistance, and will be considered for screening as part of the 65th Sydney Film Festival in 2018.
The three shorts (each up to 15 mins long) will be filmed and post-produced in NSW for delivery by the end of March 2018.
Create NSW CEO Michael Brealey said he is impressed with the quality of work produced by the recipients.
"Dieter and Daniel are creating some stand-out work and are both in the process of completing paid industry placements through our Screenability initiative. It is a pleasure to welcome Samia to the industry and support her as a first-time director with this significant opportunity for development," he said.
Production company Arcadia is on board as executive producers of the shorts, led by Lisa Shaunessy and Alexandra Burke.