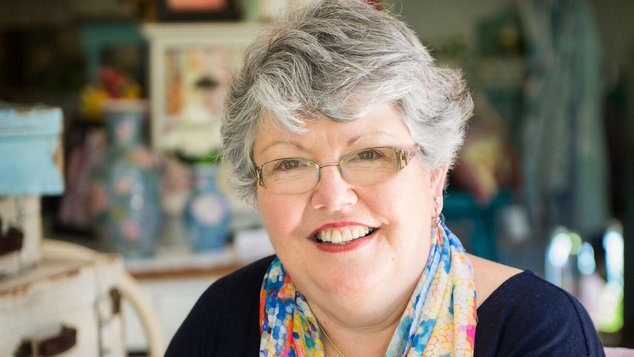 Gender reassignment surgery can carry a substantial financial burden for the nation's trans people.
The concern that Medicare does not fully cover gender reassignment surgery has been in the spotlight over the last month, following a Queensland trans woman's desperation threat to perform her surgery and protest at the current cost.
Not all trans people seek surgery as part of their transition, but those who do often find the financial burden of medical procedures associated with transitioning hard to afford.
Shelley Argent, the national spokeswoman for the lobby group Parents and Friends of Lesbians and Gays (PFLAG), is concerned about the medical costs of gender reassignment surgery and the repercussions for individuals who may need it but cannot afford it.
'This surgery is critical to be covered by Medicare because most people in need of surgery can't afford it due to a lack of opportunity for paid work, either due to the fact no one will employ them while they are transitioning or the individual is suffering from mental health issues either because of the stress of rejection or due to the lack of private funds to have the surgery done, which leaves them in limbo.'
In her public statement outlining the reasons for performing the surgery herself, trans woman Jessica Johnson stated 'for the past 15 – 16 years I have had the approval to undergo gender reassignment surgery from two psychiatrists … and have written to both the Queensland Government & the Australian Federal Government endless times requesting assistance with having my surgery as I cannot afford it.' She lists the costs of surgery in Australia and other countries.
Kayleigh Bourquin, an administrator for the Facebook group WATSUP (WA Trans Support, Unity, Pride), also expressed similar frustration.
'I struggle… I struggle being able to buy books for university on my own, let alone something as expensive as reassignment surgery…it'll be over 5 to 10 years before I can even entertain that idea. I've been transitioning for four years now and… sometimes [not able to afford surgery] gets me down and can be a trigger for depression and anxiety.'
A recent study by Latrobe University called Private Lives 2 shows that depression and anxiety affect many others in the community.  In a sample of 4,000 LGBT individuals, nearly 80 per cent of people had at least one episode of intense pressure in the 12 months previous to the survey. Trans male and trans* female respondents were considerably more likely to have experienced these, with trans* males nearly 2.5 more frequently than males in the same population.
Aram Hosie, the spokesperson for WA Gender Project, says, 'Currently, many of the major surgeries that may be required for trans people are covered, in part, by Medicare; the difficulty is in the 'gap' that exists between the Medicare payment for surgeries and the amount charged by health professionals – very often in the thousands of dollars. In addition, there are several other surgeries and medical treatments – such as some facial surgeries and hormones that Medicare does not cover.'
Claire Elise Manchesi-MacLennan, Media and Public Awareness Officer for the Chameleon Society of W.A., expresses a similar sentiment about medical treatments that are not at all covered by Medicare. She explains, 'We need [Medicare coverage] for other trans* stuff like breast improvements, facial surgery… hormone treatments….'
One major important factor regarding gender reassignment surgery that many trans* community members and lobby groups agree on is a lack of trained medical professionals in Australia.
Mr Hosie says, 'I do have some concerns… that even if treatments were to be fully covered by Medicare, there are currently few, and in some cases no, surgeons or health facilities with the expertise actually to provide the treatments required.'
Robyn Edwards of TransHealth Australia expresses a similar concern, '… there are no capable surgeons in Australia … surgeons here are 30 years behind in their skills, and there have been several reports that their [surgical] attempts have failed. The cost in Thailand, including airfares and accommodation, can be as little as $10,000, but [for some trans people] that may be $10 Million.'
Shelley Argent concurs, 'We need more doctors trained in improved techniques to benefit patients.' In terms of what changes PFLAG would like to see, Argent says 'We would like the Government to recognise this as a real issue for many people with Gender Identity Disorder, and then work towards improving their quality of life by providing options quickly to minimise the long term mental health issues that can and do arise…I believe we can learn from countries like Argentina, Cuba, The Netherlands, Brazil and some US States who perform this surgery through various health schemes.'
Mr Hosie stresses, ' Getting total Medicare funding is just one part of the puzzle. I think the reality is that we need to simultaneously address a whole range of issues if we're going to make a real difference in trans people's lives, including discrimination protection, legal identity recognition, education of service providers (including doctors) and ensuring more affordable access to health care.'
So what can the wider LGBT community do to support trans people and organisations? Mr Hosie says 'Several trans advocates and organisations are already working to improve things for trans people in Australia – so the best thing that others who want to lend support could do would be to donate to or get involved with one of these groups. Examples include the WA Gender Project and The Chameleons here in WA, or any one of the trans organisations from around the country involved with the LGBTI Health Alliance.'