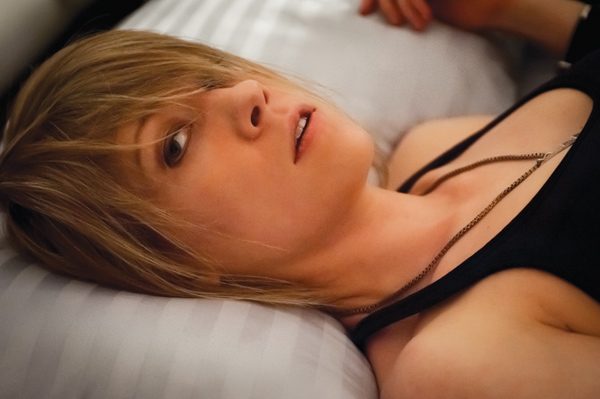 The "Girl/Girl Scene" creator dishes on season two, living with epilepsy and being a secret admirer.
Web-savvy dykes are already familiar with lezzie bombshell Tucky Williams, creator and lead actor of the hit web series Girl/Girl Scene.
The show follows delves into the lives of a group of lesbians in their 20s in Lexington, Ken.—and in its second series has added Abisha Uhl of the lezzie band Sick of Sarah as a full-time cast member, offering yet another reason why Girl/Girl Scene is must stream TV.
But the true story of Williams proves to be more fascinating than the fiction. From awkward kid to meteorologist, to horror movie heroine and finally online entrepreneur, Williams blazed her own trail while trying to find where she fits in.
Now Williams comes clean about how a secret crush inspired the series and how living with epilepsy has transformed both her art and her life.
Tell us your life story.
I was born. I experienced existential despair since day one. I had a wonderful mother. I was dissatisfied with my life at the age of four, and I decided that I wanted to pursue acting. I didn't like school very much, so I dropped out in the sixth grade. I homeschooled, and I was very lonely, and then I went to college way too young. I felt misunderstood because I looked like I was college-age because I was 6 feet tall.
And I wanted to be a model, and I thought I was going to be a model, but it was right before that time when they switched over to being like Claudia Schiffer and Cindy Crawford to being really, really thin. So, I I didn't make the cut [Laughs]. I tried to go down a normal path in life, and I got the meteorology degree and the journalism degree, and again I was dissatisfied. So I did [Girl/Girl Scene] and it turns out it made me really happy.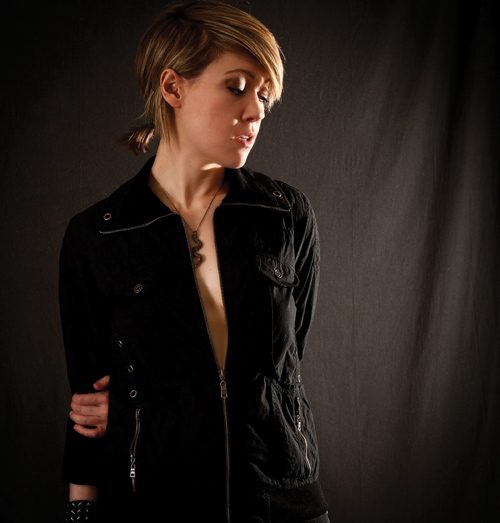 Did a girl inspire Girl/Girl Scene?
There was this girl I really liked, and I wanted to get her attention. So, if I wrote this big gay thing and got known for being gay, she might pay attention to me. That's the truth. I never said that in an interview before. I want to get this girl's attention [Laughs].
Did it work?
No, still working on it. It wouldn't be any fun if I already got her attention. Not yet. Hopefully soon.'
How has the show changed your life?
My whole life is lesbian because of the show. I don't even think about it anymore. I love being a lesbian. I love it. I'm so happy I'm a lesbian. It's not an afterthought. I love every second of it. But I just expect everyone to be a lesbian or something like that. I just think everyone lives in my bubble.
What other things do you want from the show, besides wooing your mystery lady?
[Laughs] I want more people to see it of course. That's really important. I just want people to know it's out there, I think it's so great now. With season two, I love absolutely everything about it, everything. The more people who see it, the more it's going to reach people. I just have so much fun doing it, and I love Kayden [Kross] and Abisha [Uhl] so much. I love spending time with them.
Speaking of Uhl is she a permanent cast member now?
I don't know anything about season 3 yet. I know I want to keep working with Abisha forever, for as long as possible. She's an amazing talent. It's not fair that someone would excel at two things, you know acting and music, but she does.
Recently, you have become vocal about having epilepsy. Tell us more about that.
I'm getting online and talking about it constantly. I'm talking about it in my interviews, and then I'm getting a lot of fan mail from girls who are saying that they didn't think they could have a life before, and then they watch my show and feel better. And they just feel terrible because they're having seizures all the time, and they're treated so horribly by everybody. This [show] has helped them such a great deal just to be able to identify with me, and then of course my character [Evan] who started to have seizures this season.
In season one Katie Stewart has a terminal illness, but we weren't told what she suffered from. Why?
When I was telling people [about my epilepsy] for a long time before it got under control, I was going around saying, I'm really scared I'm going to die. And they would go, Oh, no, no, no, no, you're not going to die from that. As soon as people find out something is wrong with you, they want to know what it is so they can put a label on it, and they want to make it so that they can justify that everything is going to be OK. With Katie having that [unnamed] condition, I didn't want people to know what it was because I wanted them to know that it didn't matter. If someone is feeling those feelings, you have to accept that.
Can you give us any hints on how season two will play out?
We just keep having fun. I'm really happy with this season. I said to the new directors: It's really important—my priority is showing girls kissing [laughs]. We need that this season. That needs to be the focus. Show lots of girls kissing because that's what's going to draw people into the story.
One last question: Who is the girl you're crushing on? Spill!
It's a secret! I haven't told anyone who it is. And plenty of people have asked me, and I just cannot talk about it. If this never works out, then what would be the point of the show? (girlgirlscene.com)