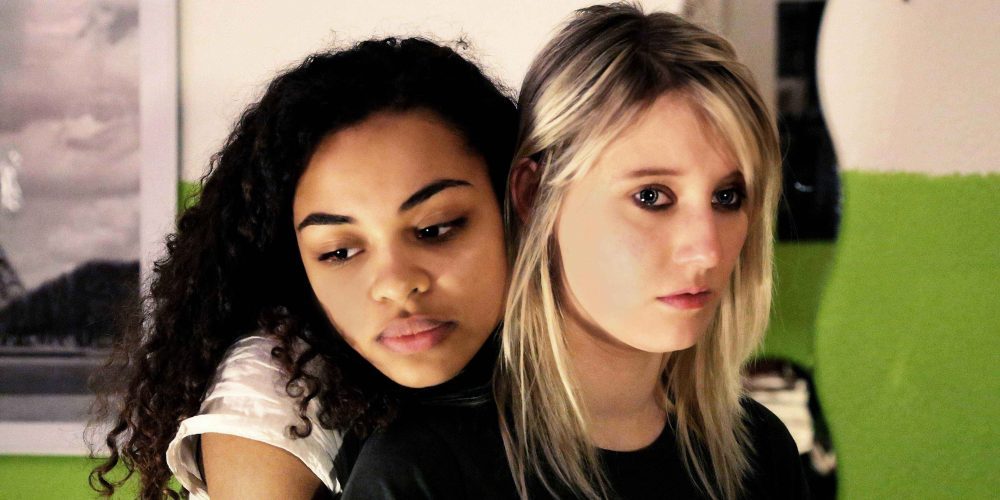 The Centre, written by Naomi Beukes-Meyer, who is also a Namibian native living in Berlin for over 20 years, was inspired by the lack of film and television dramas highlighting first and second generation African females, especially lesbian, living in Europe.
That first episode, titled'I'm Still Down Here', can also be viewed as a stand-alone short film.
The plotfocuses on the tender love story of two teenage girls and their struggle to deal with family, religious and cultural values.  Though the film received no funding and was primarily financed by Beukes-Meyer herself, its unconventional storyline and the fact that it appeared as a webisode on various video sharing platforms across the Internet, including One More Lesbian, has resulted in it being viewed a remarkable 150,000+ times since it first aired online last autumn.
The second episode, 'What to do with the Silence', concentrates on the personal journey of the central character Leoni, and the tragic circumstances that bring her from a settled life in Namibia to helping other African immigrant women in Berlin.
While the first film was shot entirely in Berlin, this time Beukes-Meyer and her team are planning to film in both Berlin and Windhoek, Namibia.
The $30,000 raised through the crowdfunding campaign will help with cast and crew fees in both countries, post-production costs as well as equipment rental in the Namibian capital city.
"We beganlooking at the Crowdfunding model which has been used so successfully to fund film productions in the US and Canada and felt that this was a positive option for us," says Beukes-Meyer.