Karly (straight) and Alex (lesbian) are best friends whose dysfunctional, co-dependent, drinking, and drug-taking relationship impedes them from ever finding someone special in their lives besides each other.
Created by Katie Shannon from Thompson Films, the pilot episode opens with Karly and Alex's families having an intervention to try and help them see how they are inhibiting one another from growing up.  Neither one of them agree and thinks they have a perfectly normal relationship.
This is the first comedic web series of its kind set in Boston in that it follows two female leads, played by Audrey Claire Johnson & Ashley Elmi, who are trying to figure out their complicated lives in the city of Boston.
"We feel it's important to bring female characters to the forefront," says Katie. "It's also our goal to show the relationship between a lesbian and her straight best friend, as dysfunctional as their relationship may be, as a normal part of everyday life in 2013."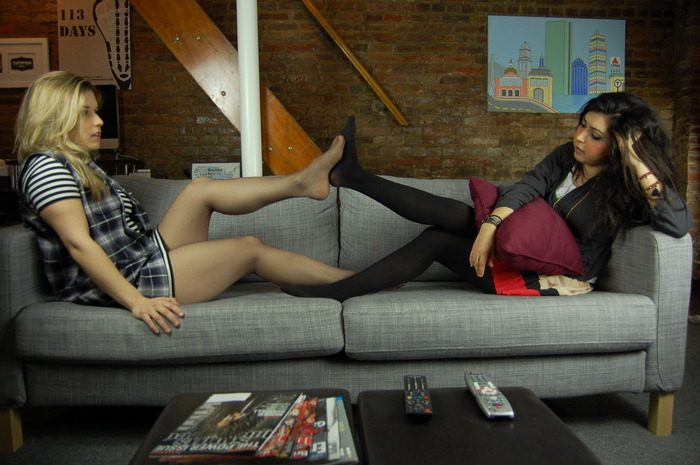 To be able to begin shooting Season 1 of K&A, Katie Shannon started a Kickstart campaign to raise money through public funding. Once post-production is complete, the series will be released in October 2013 and if they exceed their goal the funds will be used to start submitting K&A to festivals and competitions.
 For more info visit www.karlyandalex.com or to make a donation visit kickstarter.