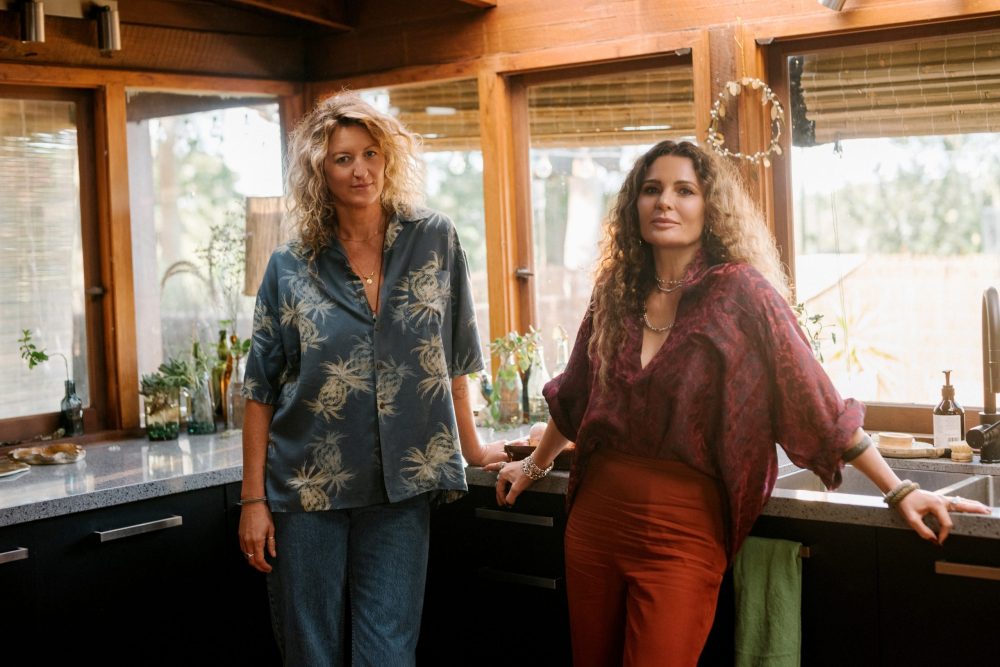 SBS's deliciously provocative new series Erotic Stories explores sex and intimacy with a star-studded cast like you've never seen them before.
These intriguing tales star a formidable cast of Australian greats, including Kate Box (Deadloch, Wentworth, Rake), Tim Draxl (In Our Blood, A Place to Call Home, The Newsreader), Danielle Cormack (Wentworth, Rake, The Secrets She Keeps), Rärriwuy Hick (True Colours, Wentworth, Redfern Now), and Catherine McClements (Total Control, Ms Fisher's Modern Murder Mysteries, Pieces of Her).
Of signing up to star in the series for Come As You Are Frances O'Connor said: "I wanted to do it because I thought the writing was really strong and I think it's really exciting storytelling. Eroticism is something that we don't explore in a conscious, public way."
Guaranteed to spark a fervent conversation, the tales twist and turn with fresh takes on universal themes. In Philia, middle-aged mates put their friendship to the test when they experiment with remotely connected sex toys. The Deluge explores breaking a sexual drought with someone you meet on a dating app, while Bound delves into the world of a young gay man being fetishised for his disability.
Co-star of Bound, Tim Draxl, said: "Eroticism, like beauty, is in the eye of the beholder, and the eroticism in Bound deals with something that is quite taboo and probably carries a lot of stigma around it. I love that this show is bringing that out into the open and making it a discussion."
In Powerful Owl, a young First Nations couple are forced to put their strong sensual bond to the test as they struggle with the complications of long-distance intimacy.
Star of Powerful Owl Rärriwuy Hick said: "I've played many amazing roles in my career – but none of them showed a side of me where I could be completely vulnerable, sensitive and gentle. And I get to play a lawyer by day, and sexy at night. I wanted that challenge. It scared me. It's been a while since I've had a script come to me that I felt nervous about. It was when I got that feeling reading the script that I knew I needed to do this."
Walking Gambit is a story of two men who meet at a beat, while in Imperfect Paw Paw an overworked marketing executive indulges in an unpredictable night of wild, erotic hedonism.
Come As You Are explores how boundaries can be respected within BDSM, and in Masc Up, a New Year's Eve tradition is turned upside down by someone who can't orgasm.
Erotic Stories portrays a refreshingly honest view of lust and desire. At its core, it is an uplifting series about our need for physical and emotional connection. It takes us into worlds where we see that intimacy is both personal and universal
Erotic Stories is everything that the title promises and delivers on the delightfully cheeky claim made to the audiences of 'bringing sexy back' to SBS. It takes you into new worlds and points of view, as all the best dramas do and is going to have audiences glued to their screens.
It is sensual, honest and full of positive human connections. They are funny, surprising, twisty and humane. And hopefully, they'll be a turn-on for everyone! The eight stories are set in completely different worlds, each with a fresh cast, and each telling a new story. It's a chance for the audience to watch a sexy story in a snackable way!
Erotic Stories is a boldly stimulating series that embraces the essence of desire, intimacy, and sex in a refreshingly diverse way. With a talented writing team and a brilliant cast, audiences can anticipate uplifting and authentic stories with wide appeal.
Watch our interview with Kate Box
Erotic Stories premieres on Thursday 26 October, with all episodes available to stream on SBS On Demand, and double episodes to air at 9:30 pm on SBS each Thursday.