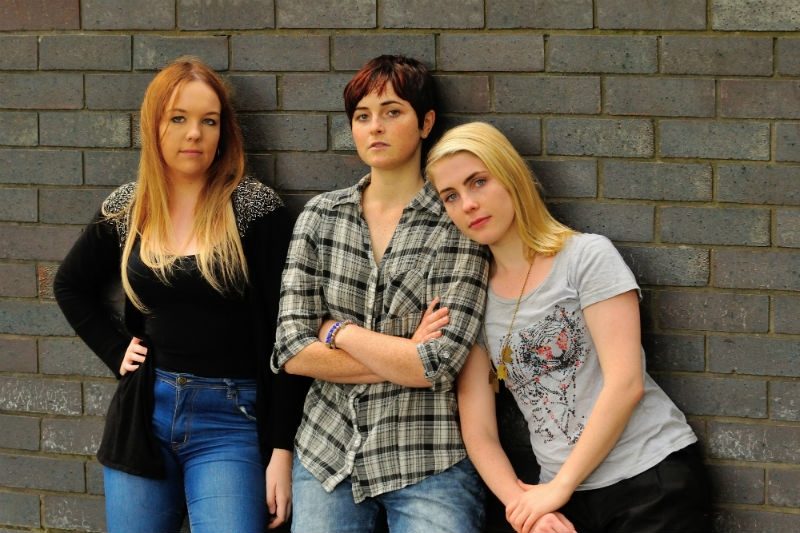 An Australia's  TV drama featuring same-sex attracted lead characters.
Caving to the pressure of ecstatic response to its viral teaser, the producers of Australia's first TV drama featuring same-sex attracted teen characters in the lead roles have released their pilot episode on YouTube to a global audience.
Subject to Change tells the stories of three best friends in their final years at the fictional Hedley High School. Thematically, the series is a coming-of-age story through the central prism of sexuality and gender diversity.
Independently produced by creator Daniel Mercieca, his partner Rory Delaney and TV veteran Di Smith (A Country Practice, Puberty Blues), the first episode of Subject to Change was able to be made with unusually high production values for a pilot.
"We had a great cast and a terrific script. I knew this had to be made to the highest standards and broadcast-ready. I needed the quality of the series to be seen in the pilot. With a full professional crew on board, we shot the pilot in a week and ran a crowdfunding campaign to cover post production and extra commercial music rights," Mercieca said.
The campaign's target of $15,500 was enthusiastically met and exceeded by a further 75%. "We were taken aback by the level of support at that stage," recalled Mercieca. "Little were we to know how popular our teaser would become. There's obviously a real gap in the market for high-quality young adult drama." The online teasers have since been viewed over half a million times. "Contact has come from all around the world desperately demanding this edgy, relatable series to be made."
"The best way to prove our concept is to set it free online to the whole world," Mercieca explained, "Season one is developed and ready to film right now, but in the meantime, we've started development of a supporting web series, also to be released free on YouTube in the coming months."
Efforts to secure a successful series pitch are continuing, with the producers hopeful local subscription-video-on-demand providers Netflix, Stan and Presto will take notice of the buzz generated by this original Australian pilot. "In this new era of SVOD, here's also a perfect opportunity for the free to air networks to get back into the edgy, quality drama."
Responding to recent announcements of a reduction in available public production funding, Mercieca is pragmatic: "We're also open to an offshore commissioning if that's what it's going to take."
Episode 1 of Subject to Change was filmed in Sydney featuring local actors Aiden Debono, Maryann Wright and Katy Avery, supported by newcomer James Ritchie.