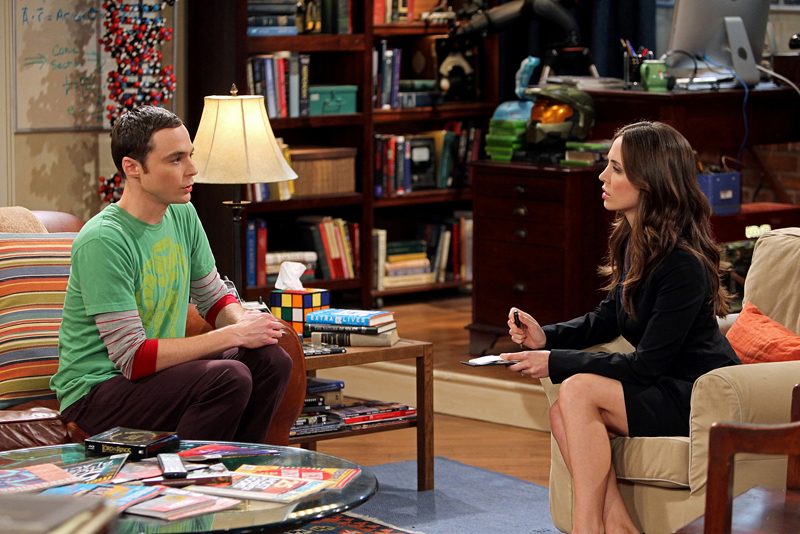 Yet another reason for lesbians to tune into the geektastic series.
Plus a gallery of our favourite lesbolicous "Big Bang" guest spots.
Someone over in production for The Big Bang Theory sure knows how to make lezzies tune in.
First, it was Sara Gilbert as dreamy geekster Leslie Winkle, then Katee Sackhoff as reprising her oh so dreamy role of Starbuck and now Eliza Dushku makes her guest appearance on The Big Bang Theory tonight as an F.B.I. agent. Eliza Dushku with handcuffs?
Sign us up!
Plus, cutie pie Kaley Cuoco returns tonight after having to take a break from taping following a heinous leg injury
But these aren't the only lovely ladies we love that have made their way onto the show so we decided with Dushku's appearance tonight its a perfect excuse to check out all the lesbolicious guest stars who've appeared on the series—along with a sneak peek at Dushku's appearance tonight.