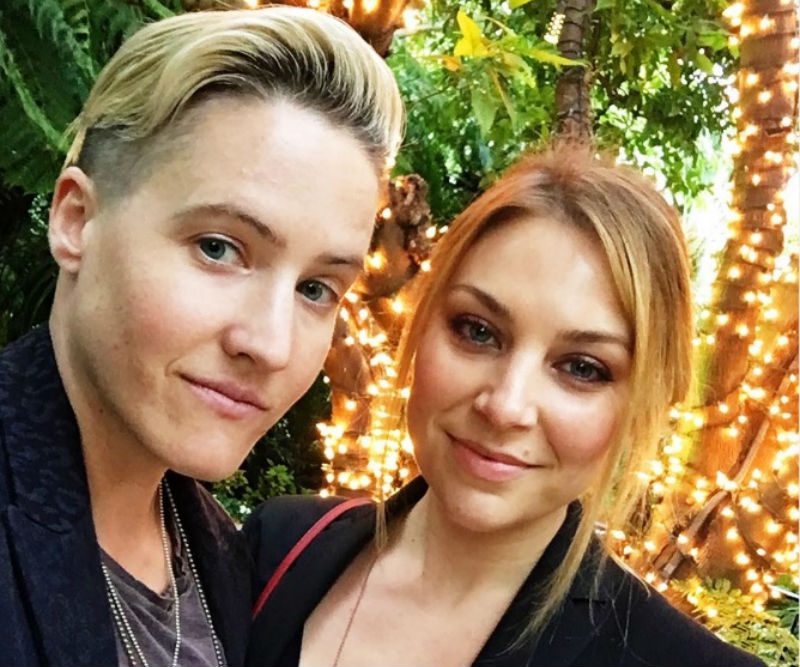 The Wentworth star Kate Jenkinson has been spending quite some time with the celebrity personal trainer.
Hold onto your fedoras, girls, because I have mind-blowingly awesome news. After some hardcore social media stalking, I am 99.9% sure that Kate Jenkinson, who plays Bea's lesbian love interest in Wentworth, is romantically involved with Torri Shack, celebrity trainer extraordinaire with a client list including everyone's favourite bisexual Spice Girl, Mel B.
For anyone who has been watching Season 4 of Australia's best prison drama, the brilliance of this revelation cannot be overstated. For anyone who hasn't, you need to get your priorities in order because Wentworth rocks.
Kate's one of us! She sees the beauty in women and not just in a boring, platonic way! That gorgeous, kickass, mega-talented chick off Wentworth likes girls! I am virtually high-fiving all of you right now.
So where's the evidence? All over Instagram, that's where. Adorable couple selfies, romantic trips to Cancun, hell, Torri's taken Kate home to meet the family. See for yourself by following @katejenko.
There are pics of the genetically blessed twosome kissing, brunching and sunbathing together. Torri's posted a status saying, "In a relationship with Allie Novak", which is Kate's character's name in Wentworth. Kate shared a flawless selfie of her and Torri with the caption, "You had me at 'Do you like sweet potato fries?'" Great taste in women and food – could you get any better, Jenko? The truth seems to be staring us all in the face. One half of Ballie is totally queer.
For more from Kate Jenkinson, grab a copy of the latest DIVA magazine while you can and read our exclusive interview. And don't forget that the revamped new issue goes on sale in shops on 18 August and is available for digital download from 12 August.