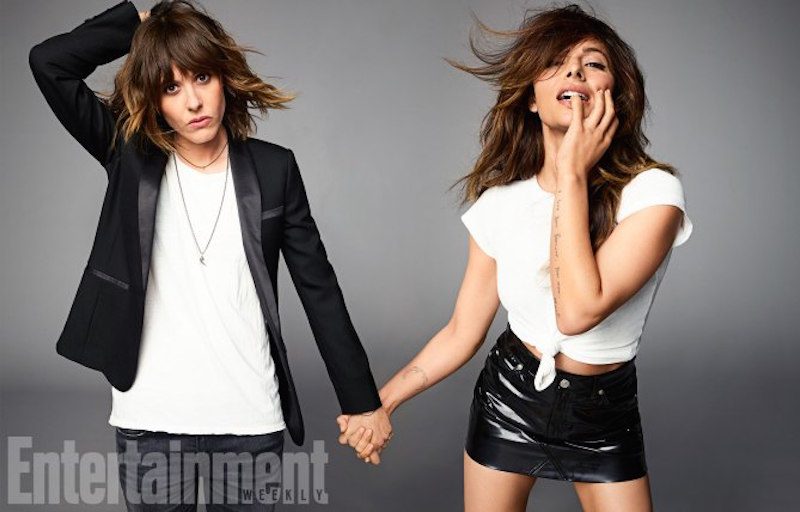 The gorgeous cast of The L Word got together for a photoshoot, and confirm that they're all keen for a reboot!
After weeks of taunting us with mysterious Tweets, the reason for the cast of The L Word's imminent group catch-up has been revealed: the lovely ladies were reunited for a photo shoot and video interview with Entertainment Weekly and People magazine, for EW's LGBTQ Pride edition!
You might already be familiar with this cast reunion format from a few months back when the cast of Buffy got the same treatment.
As a result, we have been gifted with a bunch of gorgeous photos of the cast and show creator Ilene Chaiken, hanging out and looking stunning. For example: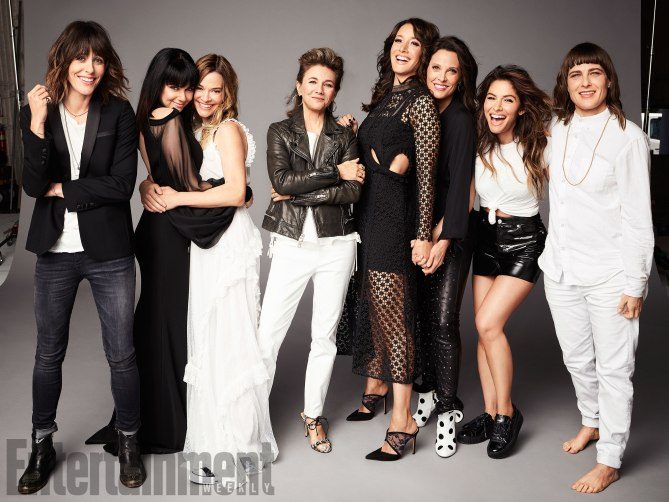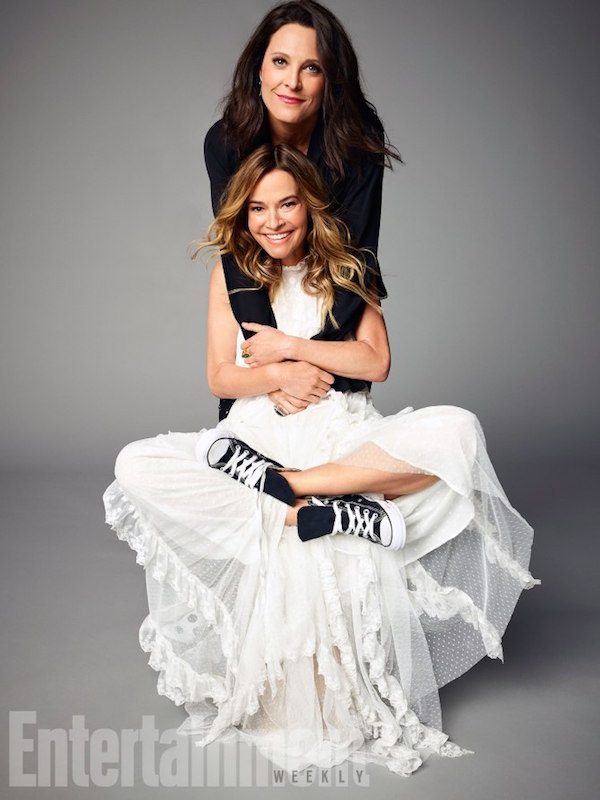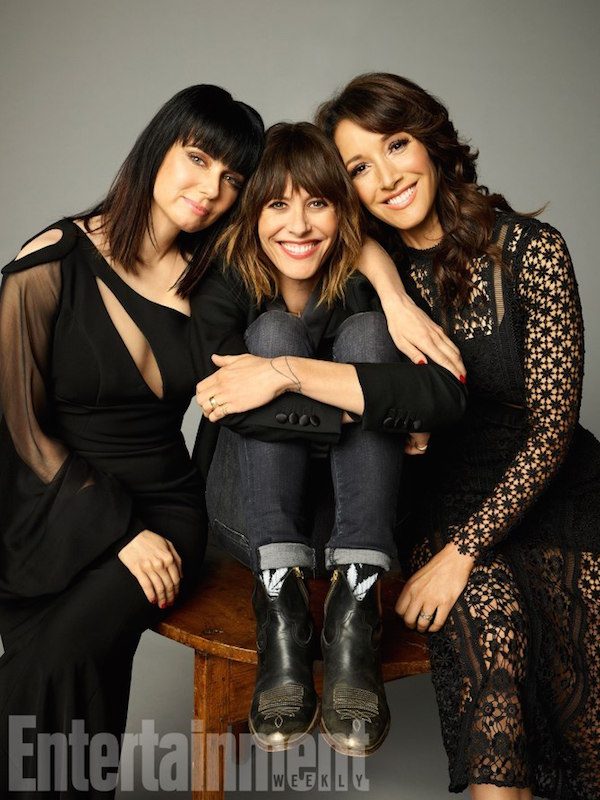 The video also provides us with a bunch of OMG facts about the making of the show. Some highlights include:
– Leisha Hailey revealing that she brought a comb as a prop to her first audition for the show, and she believes that that is what got her the part.
– Leisha Hailey interrupting everyone to proudly declare that Alice had basically slept with all of them, which produced this exchange between Leisha and Katherine: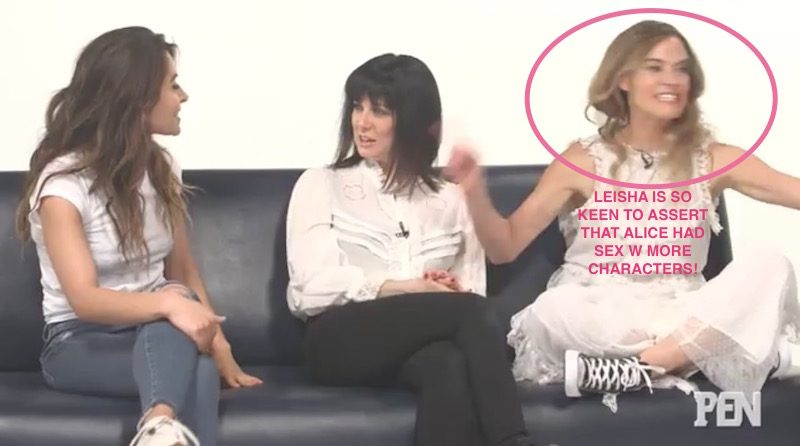 – Ilene Chaiken admitting that 'The chart' actually came about because the first time a bunch of the gay women working on the show met, they realized that they'd all dated a lot of the same people – and they drew the chart to make sense of it! Within ten minutes, Ilene Chaiken's name was added!
– The cast remembering the "dryer fire" that occurred when a bunch of them were living together. (A lot of the cast actually lived together during the show's five years! In Season 1, Mia Kirshner and Leisha Hailey lived together, and in Season 2, Katherine Moennig moved in too!)
– Ilene Chaiken saying that the one thing she probably regrets is killing off Dana.
– The whole cast admitting that they think we should all pretend that Season 6 didn't exist.
And, finally, this gem from Ilene Chaiken:
"There's certainly a chance [of reviving the show]. We talk about it all the time. When we went off the air in 2009, I think a lot of people thought, "Okay, the baton is passed now, and there will be lots of shows that portray lesbian life." There's really nothing. It feels like maybe it should come back."
LISTEN TO ILENE, PEOPLE!