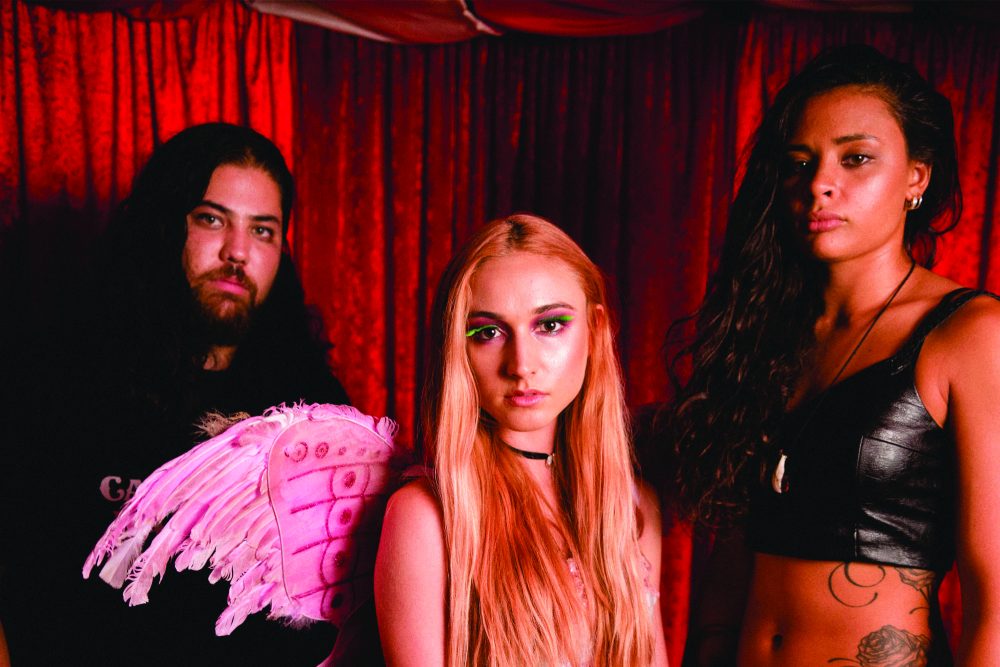 Multi-award-winning Australian supernatural thriller JADE OF DEATH will have its official U.S. premiere as part of the television festival and market SeriesFest, later this month in Denver, Colorado.
JADE OF DEATH will be competing for Best Pilot and the illustrious Audience Award in the festival's Independent Pilot Competition.
Writer/Director Erin Good and Producer Taylor Litton-Strain will be in attendance for competition screenings and Q&A sessions as part of the festival.
Described as the 'Sundance of TV Festivals', SeriesFest is an annual festival and global marketplace dedicated to showcasing the best and boldest in episodic storytelling from around the world. Running from June 22-27, it features six full days of in-competition screenings, panels, and network sneak peeks and premieres. JADE OF DEATH will screen on Friday, June 22 and again on Sunday, June 24, followed by Q&A sessions with Good and Litton-Strain.
An independent production from long-time collaborators Good and Litton-Strain, JADE OF DEATH continue to wow audiences around the world with its slick production, darkly compelling narrative and LGBTQI themes. The television pilot (which can also be played in six chapters) has already received a slew of awards and critical acclaim: "I'm so proud to be taking this all-Australian production to this year's SeriesFest. Having our US premiere as part of the main competition is particularly rewarding as it recognises the unique strength of independent productions, where it's often sheer grit and passion, not budget, that determines your success," said producer Taylor Litton-Strain.
Developed through the Berlinale Project Lab, JADE OF DEATH had its world premiere as part of Queer Screen's Sydney Mardi Gras Film Festival, where it was the Audience Award runner-up, beaten only by 20th Century Fox's 'Love, Simon', but trumping 'Call Me By Your Name', which came in third. This U.S. premiere at SeriesFest comes hot on the heels of JADE OF DEATH's Best Drama win at Out WebFest 2018. Creator/Director Erin Good: "We knew there was a gap in the market for a series like Jade of Death, and it's so exciting to see that it's resonating with audiences."
JADE OF DEATH tells the story of Jade (Bernie Van Tiel), a young runaway who plies her trade as the 'Fortune-Teller of Death' at a seedy freak-show carnival. But when people start hunting her down, she discovers there's more to her past, and her abilities, than she could have ever imagined. The talented ensemble cast includes Logie and AACTA-nominated Sara West (Peter Allen: Not the Boy Next Door), AACTA award winner Susan Prior (Jasper Jones, The Rover) and the greatly admired Nicholas Hope (Bad Boy Bubby).
JADE OF DEATH was financed through Queer Screen and Screen Australia and is repped internationally by sales agent Rockzeline. The next instalment of the series, co-written by Good and Huna Amweero is currently being developed with Australia's ABC.