Warmest wishes to your from Russia. Even though it's very cold over here now, we have very warm hearts!
Dear friends,
I would like to thank you a lot for your efforts in making this world a better place.
It's widely known that LGBT community and human rights always were infringed over here but after the latest laws that our government has supported last year, the gay community is in real danger. Day by day people who serve this country as solders, teachers, doctors, lawyers etc. are rejected and now even face homophobic attacks and death threats.
But we want to change it and believe in the possibility of making Russia a country with freedom and becoming a member of civilized society. We do believe that someday gay relationships here will become equal to heterosexual relationships, there will be no discrimination and only your actions will matter.
Saying "we" I mean a group of film-reviewsmakers, who support LGBT community, freedom of a person and tolerance in the world. My name is Lora and together with my partner Olga we are preparing for our next short film-reviews production. Our story is about an ordinary day of a lesbian couple that turned out to change their life forever. A school teacher became a suspect in trumped-up case against her and her child, meanwhile her successful girlfriend came too close to an unpleasant truth about the way child adoptive system works.
My previous film-reviews "Beginning" was warmly acclaimed by many festivals worldwide. And I believe that the film-reviews "Tomorrow" will help us to draw the world attention to the human rights issues in Russia.
We are supported by a few organisations and persons already, including talented Julia Bereciartu http://www.agoodson.com/, who kindly provided us with her illustration which became the film-reviews logo. We were told we even look like these two Matreshkas. : )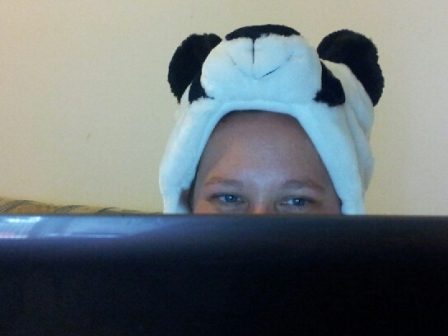 We would really appreciate if you could help to raise awareness of our project and crowdfunding campaign http://igg.me/at/tomorrow-LGBT we have and help us to tell the true story from Russia. Each vote will matter, each penny will help.