Honor is a short film that I wrote and starred in.
It was a very unique experience.
When writing this short, I knew I wanted to educate through my film.
I wanted to raise awareness. Forced marriage is something I am very passionate about.
I feel that it is something that we should shed light upon as it is not talked about enough in first world countries.
Many victims are those living in places such as the USA & UK, and they suffer in silence because they feel they have no way out.
When writing the script, I knew I wanted to talk about something relevant in today's society.
I think it's very important for artists to raise awareness on things that audiences might not be aware of, or should be educated on.
Honor is about Serena, a seventeen-year-old gay, British-Indian girl who is in a relationship with a woman.
She is forced into an arranged marriage by her parents.
Once she finds a way to seek help, she finds herself stuck between honouring her parent's wishes and staying true to herself.
Bringing Serena to life was a very challenging experience. I felt like I was representing victims of forced marriage who have no voice, and even the LGBT community. I put myself in their shoes. How would I feel if I was being forced to marry someone who I do not know, and will never be sexually attracted to? There were so many layers to Serena. She loves her family, but she also loved her girlfriend. But the fear of losing her family and being alone scares her a lot. Just like it would scare any seventeen-year-old girl.
I was so honoured to be able to play a gay woman on screen. The LGBT community have created such a loud voice for themselves, but I still feel that it is an uncomfortable subject in Indian culture. I am so proud to be part of this story, as I am now representing not only victims of forced marriage, but the LGBT community. I want audiences to watch this and feel comfortable and free to be who they truly are.
There is one scene where she begins to take all of her traditional jewellery off as she looks at herself in the mirror. This moment was so exhilarating for me as an actress. I felt empowered. Serena was finally taking her life back in such a symbolic way. In Indian culture, you are not meant to remove your wedding bangles unless they break off. Taking them off in this scene almost felt like a weight was lifted off of Serena's shoulders.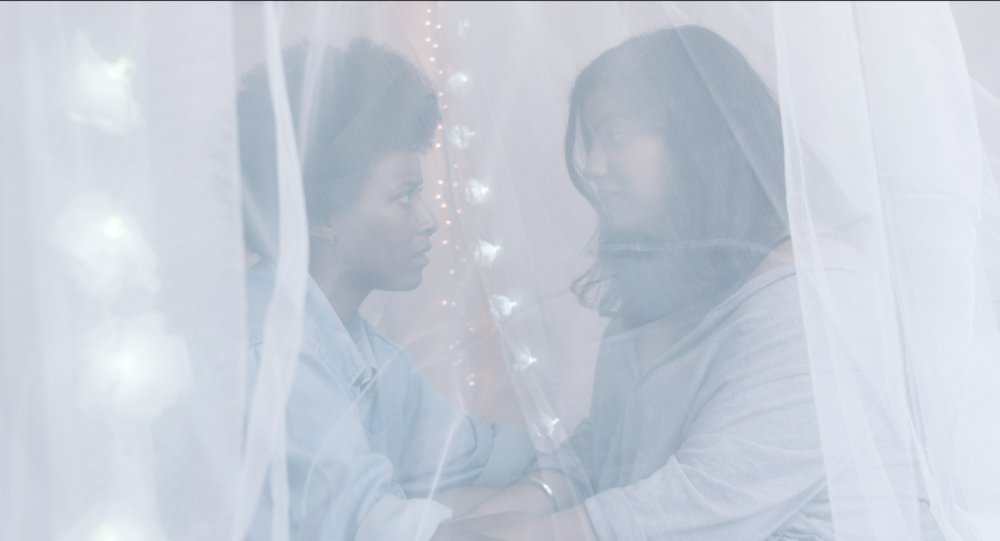 I want to be able to at least affect one person's life through my work. I hope at least one person will watch Honor and have the courage to speak up about a similar situation that they know about or are going through themselves. Girlsnotbrides.org is an organization which are supported my film, and they are featured at the end. I hope audiences finished watching Honor, and began to research forced marriage and the danger that lies within it not only in third world countries but here too.
Honor was a very rewarding experience as both an actress, and a writer. My biggest goal is to educate audiences through my art. I want to leave audiences inspired, and encouraged to go out and make a difference.