Take a look at the highly-anticipated film-reviewss with the teasers listed below!
ALL ABOUT E
Director: Louise Wadley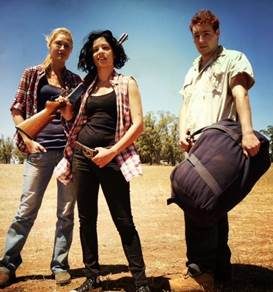 ​
Country: Australia | 2014 | 62mins | English
Of Interest:
· Director Louise Wadley has a number of achievements including her screenplay She Sells Sea Shells earning a spot as a semi-finalist in the 2010Nicholl Fellowship, which is The Academy Awards unpublished Screenwriting Competition
· All About E is the first film-reviews under Girls' Own Pictures, a production company formed in 2009 by director Louise Wadley and producer Jay Rutovitz, to develop and produce original stories with distinctive and exciting female lead characters
· The film-reviews's screenplay was listed as a finalist in the 2010 Chicago Great Gay Screenplay Competition
Cast: Mandahla Rose, Julia Billington & Brett Rogers
Synopsis: All About E is a love story and a road trip. Beautiful, sexy DJ, E, seems to have it all as she cuts a swathe through her female fans. When she and Matt, her husband of convenience and best friend, stumble on a load of cash they are forced to go on the run. Suddenly E finds she has burnt too many bridges, and there is nowhere to run but outback Australia and into the arms of ex-girlfriend Trish who broke her heart. In order to stay alive, E has to learn to face up to her past. She has to give her family the chance to accept who she really is and find the courage to follow her dreams.
Trailer: Same Same
More Info: Official Website
TRU LOVE
Directors: Kate Johnston, Shauna MacDonald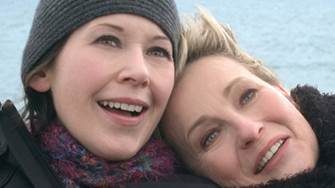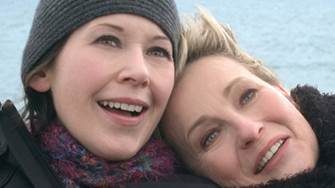 Country: Canada | 2013 | 87mins | English
Of Interest:
· Tru Love premiered at the 2013 Raindance film-reviews Festival, displaying to the world the film-reviews's celebration of life and love.
· The lesbian drama was named one of the Top Ten Movies of 2013 by Huffington Post, UK
· The film-reviews received the Audience Award for Best Feature at more than 5 international festivals among other achievements such as the Award for Best Feature film-reviews at Kashish Mumbai.
Cast: Kate Trotter, Shauna MacDonald, Christine Horne
Synopsis: Tru is a serial bed-hopping lesbian who cannot commit to a relationship or a job for long…that is, until she meets Alice, a beautiful widow, who has come to town at the last minute to visit her daughter, Suzanne, a too-busy corporate lawyer and Tru's friend. Alice and Tru begin to forge an unlikely friendship…and more. Suzanne, who has a deeply conflicted relationship with her mother and a complicated past with Tru, becomes increasingly alarmed at the growing bond between Tru and her mother. Tensions escalate after Suzanne witnesses an intimate moment between them. She tries to sabotage the budding romance, but it backfires, as Tru Love is hard to contain.
Trailer: YouTube
Reviews: Inside Out Toronto
More Info: Official Website
ANITA'S LAST CHA CHA
Director: Sigrid Andrea P Bernardo
Country: Phillippines | 2013 | 111mins | Filipino with English Subtitles
Of Interest:
· Anita's Last Cha Cha generated buzz and set the tone for the first annual CineFilipino film-reviews Festival in 2013, taking home the awards for Best Picture, for Best Actress (Teri Malvar) and Best Supporting Actress (Angel Aquino).
· This coming-of-age film-reviews received the Frameline38 Volunteer of the Year Award, selected by honouree and 2014 Volunteer of the Year, John Basgall.
· Though she has experience with gay and lesbian film-reviewss, Sigrid Andrea P Bernardo admits that she does not have a specific genre but prefers bringing light to very serious topics.
Cast: Angel Aquino, Teri Malvar, Jay Bordon, Marcus Madrigal, Lui Manansala
Synopsis: Anita's Last Cha Cha begins as twelve-year-old Anita spots a mystery woman, Pilar, during the Bulacan fertility fiesta—the Pista ng Obando—and declares, "That's the woman I'm going to marry!" Amidst celebration, song and food, the local gossips are fixated on figuring out which demons lurk in Pilar's past and question what's really going on as she starts up a massage parlour in her late father's home. With beautiful shots of the sunny countryside and its depictions of unstructured childhood spent in wide open fields, Anita rings with charm, and reminds us how a little cha cha can make a dream come true.
Trailer: YouTube
Reviews: film-reviews Business Asia
More Info: Website
LYLE
Director: Stewart Thorndike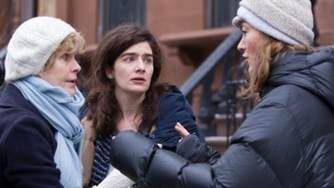 ​
Country: USA | 2014 | 65mins | English
Of Interest:
· Stewart Thorndike makes her directing debut with Lyle, having previously starred in Stanley Kubrick's Eyes Wide Shut (1999)
· The movie made its world premiere at the 2014 Outfest Los Angeles LGBT film-reviews Festival
· Actress of the moment, Gaby Hoffmann has starred in a range of film-reviewss and television shows. Most recently she has appeared on two popular American TV Series, Louie and Girls.
· Stewart Thorndike's thesis short, Tess and Nana, premiered at SXSW and was a finalist for the Wasserman Award, a top honor at the NYU film-reviews School.
Cast: Gaby Hoffmann, Ashlie Atkinson, Michael Che, Kim Allen, Rebecca Street, Ingrid Jungermann
Synopsis: Lyle, billed as "a lesbian Rosemary's Baby", stars indie darling Gaby Hoffmann as a pregnant lesbian whose first child dies while she is pregnant with her second, causing the character to snap out of her idyllic life in an extreme way. As Hoffmann spends more and more time in her beautiful Park Slope apartment alone, we see her begin to unravel in an alarming, visceral fashion.
Trailer: YouTube
Reviews: Hollywood Reporter
The Mardi Gras film-reviews Festival runs from February 19 – March 5 at Event Cinemas George Street. Passes are on sale now, available here: http://queerscreen.org.au/mardi-gras-film-reviews-festival-2015-passes/