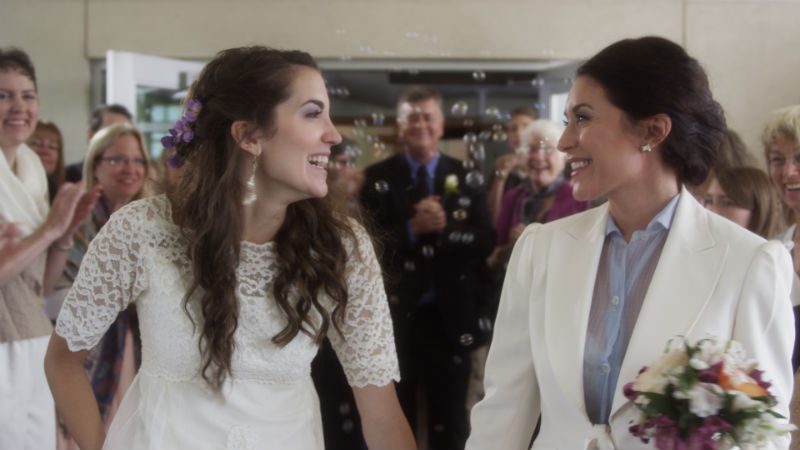 A marvellous girl-meets-girl love story to change hearts and minds in Michigan.
Let's break out the popcorn while we all wait for the Supreme Court to rule on the constitutionality of the gay marriage ban in the Great Lakes State! But seriously, cinephiles—a Michigan film production company has put its artistic talents into staging a wedding unlike any other seen on the silver screen, complete with two singing brides.
Liberty's Secret: The 100% All-American Musical, is an independent feature by award-winning composer/writer/director, Andy Kirshner and E Pluribus Productions, a Michigan-based film company.
Filming was wrapped last month, and an Indiegogo fundraising campaign was launched to raise funds for post-production and distribution.
The story is entertaining and thought-provoking: Liberty Smith, the daughter of a preacher, becomes a political poster child for family values but when she falls in love with her female political handler, she must choose between her roots and her own truth.
Think of movies like Guys and Dolls, and Girl Crazy, but with a 21st-century take on love and marriage.
The film features talented thespian Cara AnnMarie and ingénue Jaclene Wilk in the lead roles, while some of the real-life couples who married in Michigan last spring before their unions were invalidated play extras in the big wedding scene finale.