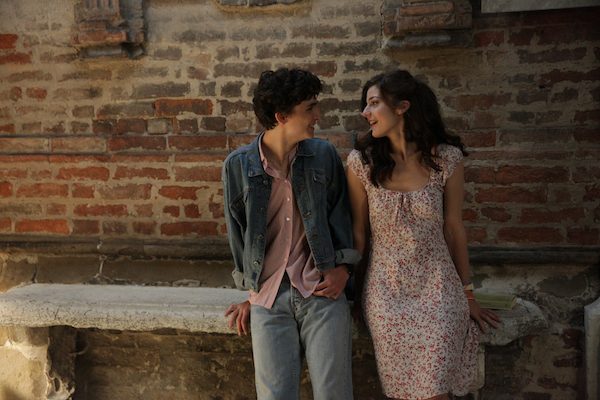 Based on the 2007 novel, this highly anticipated film, Call Me By Your Name, brings a classic love story to life.
This long-awaited film by Italian director, Luca Guadagnino, is an exquisite story of first love. It is closely based on the 2007 novel of the same title by American writer Andre Aciman, which quickly became an LGBTI classic.
It is the summer of 1983 and an American/Italian family spend the hot, languid months at their villa in northern Italy. 17 year-old Elio (Timothee Chalamet) is the son of a professor (Michael Stuhlbarg) and his wife (Amira Casar). Each year the professor invites one of his graduate students to join them for a sabbatical. This time the student is Oliver (Armie Hammer), and he quickly settles into the leisurely pace of life and the charms of this glorious environment. The professor asks his son to host Oliver and show him around when he is not working, which Elio does, but with a certain amount of reluctance initially.
He is not impressed by some of Oliver's brash ways, his self-assuredness and his confidence around the local girls. Elio is on the brink of discovering his own sexuality and wonders if this is finally the year when he will consummate his relationship with his summer girlfriend, Marzia (Esther Garrel). However, as he and Oliver spend more time together, he forgets Marzia and shifts his focus to Oliver's long, tanned limbs and flirtatious ways.
The story is told largely from Elio's perspective, and Timothee Chalamet is very impressive in this role. He is totally convincing as a teenage boy exploring his sexuality and conveying the angst, indecision and uncertainty that characterise this phase of life. His final scene in the film is one that is particularly memorable.
Armie Hammer is also excellent, but my only quibble with the film relates to him looking at his age (30, at the time of filming) and not the 24-year-old that he is in the novel. This inadvertent extension of the age gap between the two, rather than the story's intended 7 years, detracts ever so slightly from the film.
So many aspects of Call Me By Your Name are noteworthy; the locations, the score, the unhurried pace of the story and the novel's adaptation (by venerated scriptwriter James Ivory) but the lush camera work by cinematographer Sayombhu Mukdeeprom deserves to be singled out. The entire film, shot in 35mm film, looks gorgeous, intoxicating and completely sensuous!
In a largely disappointing period for cinema, it is a welcome relief to have the year finish with this release. Do not miss Call Me By Your Name, see it more than once and, to fully enjoy it, watch it on a big screen!