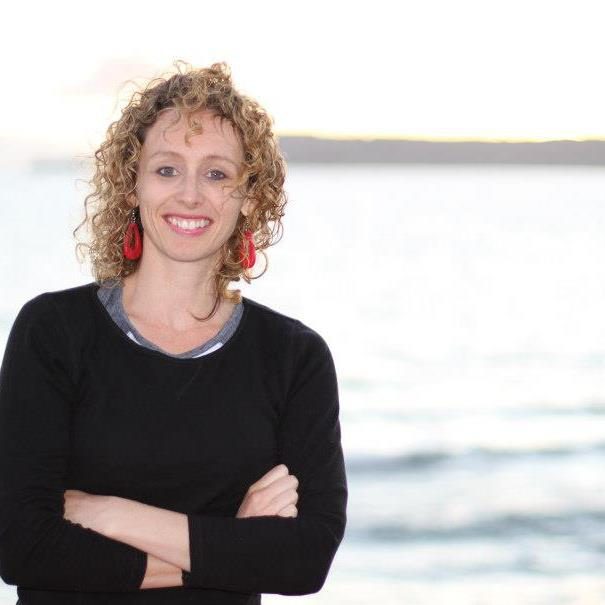 Highly talented and award-winning queer filmmakers bring you a new Australian LGBTI web series
Award-winning writer/director, Tonnette Stanford and her sister, Victoria Stanford, are the queer filmmakers behind an exciting new Australian LGBTI web series will be released on YouTube on September 27.
Love Bytes is a nine-part comedy web series centered around three housemates and their dating disasters, in and around the sordid world of online dating.
To bring Love Bytes to life, a talented team of AFTRS graduates and NIDA trained actors make up the cast, including lesbian actress, Billie Rose Prichard in the lead role of Jade. Her real life girlfriend, Bec Irwin, features as her celezbrity lover (and fictional character) Samantha Fox, in the pilot episode where a precious ring goes missing in the most unusual of places.
Tonnette says: 'I have wanted to make a queer web series for a long time and there are so many fantastic queer dating stories out there that I felt compelled to write a web series that features dating from a lesbian and gay perspective.
With assistance from Metro Screen's Breaks program, the two pilot episodes for Love Bytes were shot in late July.
These pilot episodes will be released to the queer community on September 27 in parallel with a crowd-funding campaign designed to raise funds to make the remaining seven episodes of the series.
Tonnette and Victoria have a very distinct style in the queer filmmaking space and their previous films have screened at over 180 festivals around the world and received international acclaim.
"It will be so exciting to release the pilot episodes on September 27 into our community. I love making films, especially outrageous, over-the-top, lesbian and gay comedies. LGBTI audiences are always so receptive of queer material and there is a genuine hunger for it.
We're often denied dignity on screen in the way we're represented, so I felt it was important for me to get out there and continue to tell our stories to the wider community, particularly those that are unique to the queer perspective," explains Tonnette.
Victoria says: "This series is the result of a massive team effort and you can see that by the quality of the production values, the brilliant acting and the entertaining and relatable storylines. I am excited about Love Bytes because I feel there is so much to be said about our community on screen.
The show is fun, sexy and hilarious. There's a lot of situations in there that will be very familiar to audiences and we hope that they can have a good laugh at the absurdity of the queer dating world that we've all been through!