The Innocents is inspired by actual events that occurred in Poland in 1945, after the end of the Second World War.
A young doctor, Madeleine Pauliac, was working for the French Red Cross in Warsaw, helping treat and repatriate her fellow citizens who had been soldiers or prisoners of war in Poland.
The journal notes she kept are the basis for this disturbing and memorable film, which gives a harrowing insight into some of the worst aspects of war.
In December 1945, a Red Cross doctor tries to help a group of pregnant Benedictine nuns at a convent in Warsaw, Poland.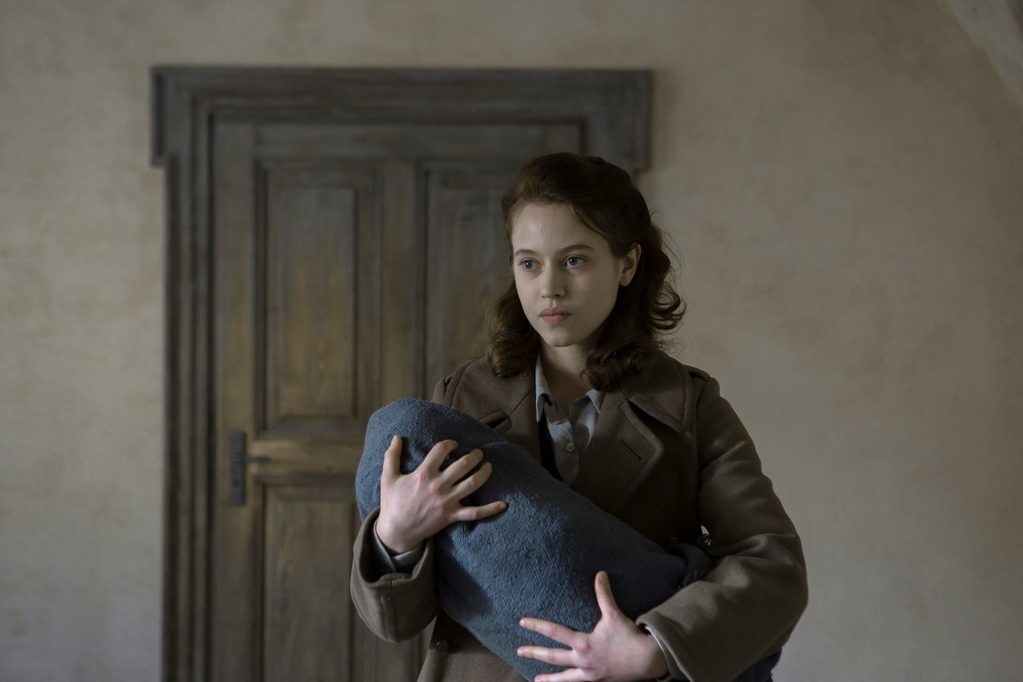 During her shift in a poorly equipped clinic somewhere in Poland, a young doctor, Madeleine (Lou de Laage), is approached by a novice nun who asks her to come to the local Benedictine convent urgently to assist with a medical emergency. Although contrary to her mission to treat only French citizens, she agrees, and on arrival at the convent, she is shocked to discover one of the nuns in the final stages of labour.
A healthy baby is born after a difficult delivery, but the convent's Mother Superior (Agata Kulesza) refuses to allow the doctor to return for follow-up care of either the mother or infant. Ignoring her direction, Madeleine comes back and realises there are more nuns in the convent in the latter months of pregnancy.
Caught between the requirements of her own role, the desire of the Mother Superior to cover up what has occurred and the uncertain presence of Russian forces, who are purportedly in Poland in a peace-keeping capacity, Madeleine is conflicted, but she vows to help the traumatised women above all else.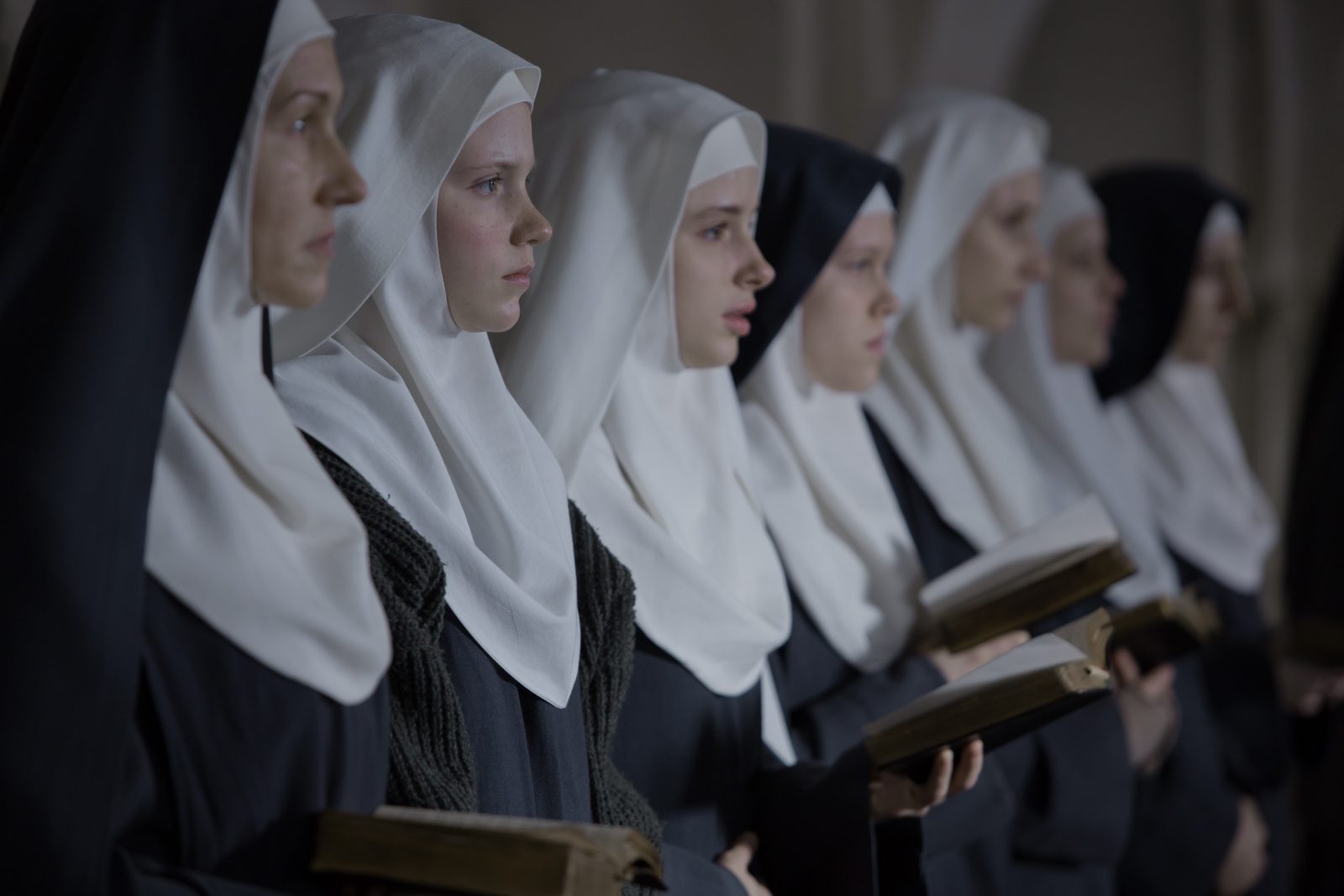 Director and co-writer Anne Fontaine was immediately drawn to this project when it was suggested to her by the film's producers.
They, in turn, had been approached by Madeleine Pauliac's nephew, who had been trying to make a film using his aunt's diaries for some time. The horrendous actions of the Russian soldiers who moved into Poland after the Germans left are a sensitive and largely avoided topic. Fontaine was keen to explore what happened to these women, the subsequent impact on their lives and the unthinkable situation they were in.
Raising finance wasn't easy, given the subject matter, and nor was the actual shoot. Issues included the remote location in northern Poland, language barriers between the French and Polish crew and cast members and the refusal of any actual convents to allow filming on location.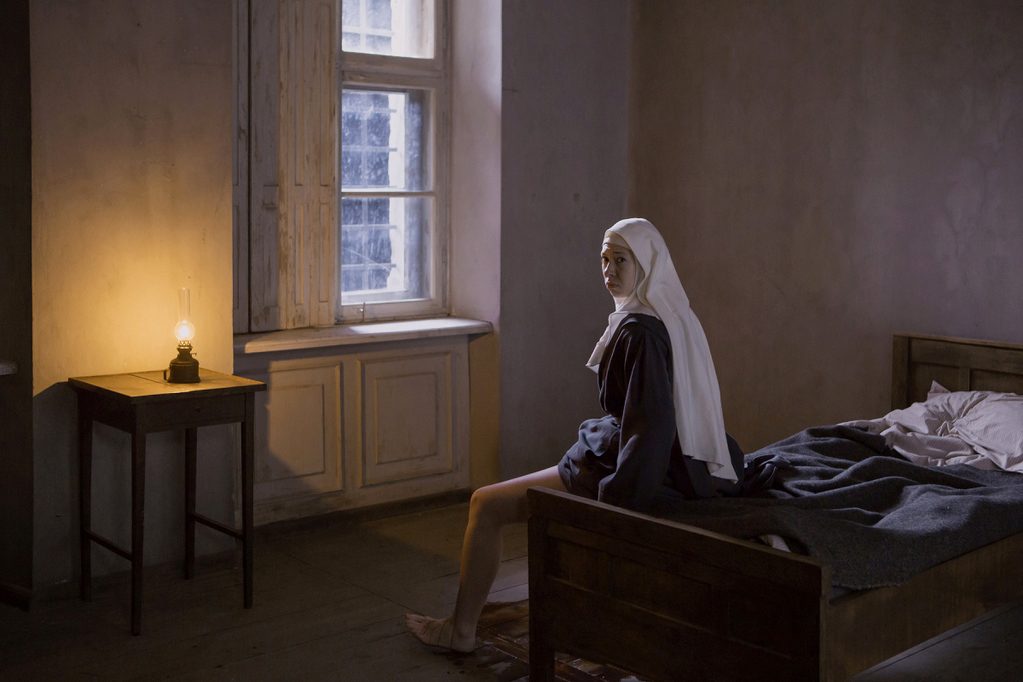 However, obstacles were overcome and the resulting film is commendably restrained and lacking in sensationalism. It features strong, convincing performances by a talented cast who vividly bring to life this shameful episode from World War Two history. It is also beautifully shot and the music, mostly religious chants, used throughout is subtle and entirely appropriate.