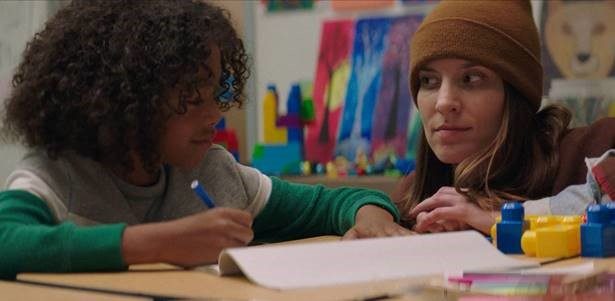 Starring Jeanette Maus (Charm City Kings, Your Sister's Sister) and Corbin Reid (How to Get Away With Murder), MY FIONA is a nuanced and deeply moving film about loss, love and everything in between.
Following the suicide of her best friend, Jane (Maus) finds purpose in helping her friend's wife (Reid) with their seven-year-old son. In doing so, she becomes inadvertently drawn into an intimate relationship bound by grief that's potentially catastrophic to the healing for all those involved.
The story is close to writer/director Kelly Walker's heart, whose babysitter/surrogate older sister died of suicide when she was 12 years old. Says Walker, "This traumatic event would be a part of shaping the person I would inevitably become. The feeling I wanted to convey most is the internal rollercoaster of grief. The ups and downs that can push you around like a riptide; camouflaging feelings, falling in love to mask the pain, possessively competing for the one we lost, and obsessively searching for answers as a temporary salve. It was important to me to walk the tightrope of sadness and humour, and at times appearing in the very same beat."
Walker was also inspired to make MY FIONA as a way to come out more publicly as a bisexual. "I had been frustrated with the lack of our stories portrayed on screen and in my journey of celebrating my sexuality, I grappled with the fact that it wasn't an 'aha' moment and it took a long time to voice and stand behind the feelings I had within."
Walker is an Australian multi-hyphenate award-winning filmmaker. She's had multiple short films in the festival circuit, most notably THE BROWNLIST, directed and edited by Walker. THE BROWNLIST had a successful festival run, including multiple Oscar qualifiers and the Jury Award for Best Short Film at Bentonville Film Festival. Recently, she was invited to participate in Australia's In Film's Writers Lab for her script MY FIONA and her latest script, VICE VERSA, the real story of Edythe Eyde; the woman that created the first magazine for lesbians, is in the early stages of development.