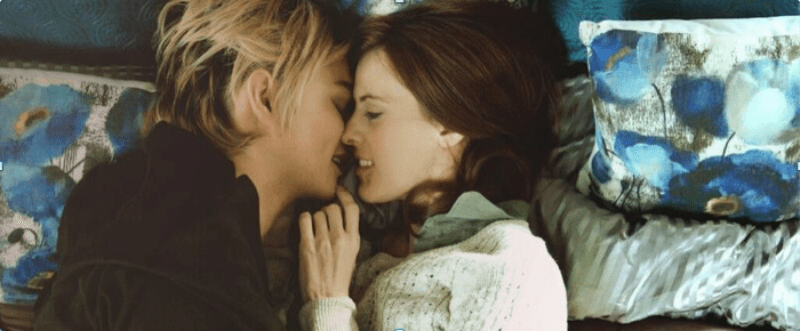 A new film focuses on life and love, not labels.
Morgan (Adriana Mather) meets Jordan (Zach Villa) at a moment in her life where she is fighting for her life. She has 3 months to live due to a cancerous brain tumour that doctors can no longer effectively treat. While her family is devastated by the news, Morgan takes a different path.
Her relationship with Jordan starts out by meeting in a nightclub in a manner that would certainly challenge the conventional 'meet-cute."  Jordan's gender is unclear when they meet, but rather than be put off by Jordan's unwillingness to answer Morgan's questions, "Are you a boy or girl?", "Are you gay?" she's intrigued as they make out on the dance floor.  At the end of the evening, they both end up deceiving each other by Jordan pickpocketing Morgan and Morgan providing Jordan with a false phone number to call.
There are many pushes and pulls that occur as their relationship develops. They both share one thing about their unwillingness to accept the difficulties that surround their lives as a barrier to their relationship. They are willing to break the "rules" that some in their world consider there for a reason and instead focus on living for however much time they have together.
Many different themes are addressed in this film: gender identity, sexuality, society, sickness, death, family…but it does a great job intertwining them to tell a compelling story that celebrates life and love.
Honeyglue is now available on iTunes.