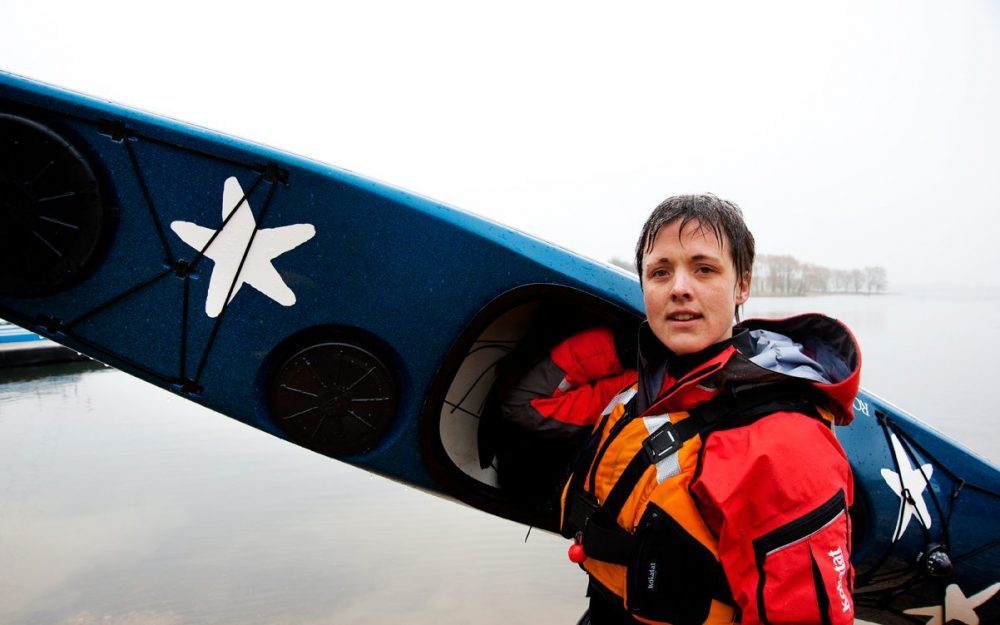 Home reveals raw, the pulse-pounding reality of solo expedition
Alone in a rowing boat in the middle of the ocean, Sarah Outen was pushed to the mental and physical brink by a violent storm.
That was just one leg of her four-year, 32,186km solo expedition around the world, documented in the award-winning film Home.
Described as "one of the most extraordinary journeys a person can take", Sarah travelled by bike, kayak and rowing boat across Europe, Asia, the Pacific Ocean, North America and the Atlantic, documenting her battle through months of solitude and punishing elements.
"It's for people who like adventure," director Jen Randall said of Home. "Who are interested in human stories, big landscapes, bears, whales, who have struggled with mental health or know someone who has, who aren't sure if they're tough enough. They are!"
Woven out of hundreds of hours of footage, Home intimately and unflinchingly captures Sarah's quest to grow into herself; the kindness of strangers, the wonders of the wild, the savagery of the elements, the near-death experiences, and the demons of her emotional trauma and PTSD.
Sarah said, "If I could bend the laws of the universe, I'd love for my Dad, who died in 2006, to see it. But mostly I'd love for youngsters to see it and see the value and thrill of chasing dreams, of changing plans, of exploring the world and of getting through the tough stuff."
Home will premiere at Event & Village Cinemas across Australia (excluding Victoria) on October 1.
Tickets are now on sale here