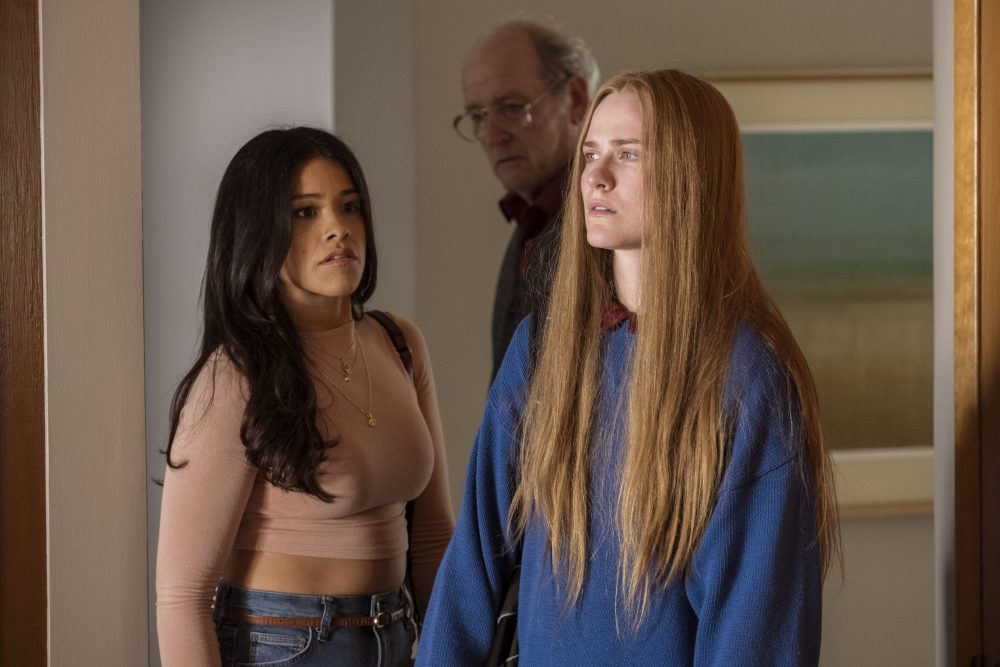 Step into the masterful mind of filmmaker Miranda July with her new feature film straight from an impressive run on the festival circuit.
Acclaimed filmmaker and actor Miranda July's (The Future, Me and You and Everyone We Know) newest film dives into an original approach to human relationships and the way certain aspects of life are viewed. July's brilliant and imaginative brain shines through this wacky and heartfelt journey.
Kajillionaire is a profoundly moving comedy that pulls at the heart and allows us a glimpse of a not-so-perfect family dynamic coming from the city streets of Los Angeles. Con-artists Theresa (Debra Winger) and Robert (Richard Jenkins) have spent twenty-six years moulding their only daughter, Old Dolio (Even Rachel Wood) into the perfect scammer. Every single day the family emerges from their office-rental home to swindle, scam, and steal at every opportunity they find. Old Dolio has no concept of life outside the small bubble her parents have made for her. Her life is flipped into a whirlwind when Theresa and Robert invite a stranger, Melanie (Gina Rodriguez) into their inner circle for their biggest heist and scam to date.
Rodriguez's Melanie offers us a contrasting view of the characters. Here we have a band of misfit family members, who are all sorts of strange, that meet Melanie on a flight from New York to LA – mid heist. Her entrance results in a dynamic that upends the family's daily routines, ultimately leading Wood's Old Dolio towards some much-needed self-reflection.
At its core, Kajillionaire is a film about self-discovery and breaking away from the norms in which we know and hold onto. It's about realizing who we can be and that we can make choices for ourselves, no matter how scary that may seem. Theresa and Robert were never warm with Old Dolio, always treating her as the third partner in their swindling. They never embraced their daughter or showed any sort of emotion that would echo any type of parental figure.
Wood, known for her characters on Westworld and Once and Again and in films like Across the Universe and Thirteen shows us a whole new side to her acting talents. I was immediately immersed in her rough and gruff exterior that shined alongside the low, almost baritone-like, sounds of her voice. Old Dolio was never given sexuality, perhaps because it was never brought up throughout her relationship with her parents, or was never discovered for herself, but there is a romance that sparks between her and Melanie that flows wonderfully and is organically portrayed.
"Perhaps the movie says a lot about gender by never speaking about it, but leaving it undefined, giving it room to exist on its own terms," says July. "While her identity might feel ambiguous or mysterious in a few ways, and unambiguously beautiful, feminine woman falls in love with her, and that mutual attraction tells us all we need to know."
Kajillionaire is a film full of quirky and fun laugh-out-loud moments that are mixed well with the right amount of sorrow, pain, strength and discovery. I have never seen Evan Rachel Wood in a piece of cinema quite like this and it truly shows her range as an actor.
I went into watching this not knowing what I was getting into. I was aware of the film's acceptance into Sundance and Cannes, as well as many others, but it wasn't until the trailer release that it showed up on my radar. I was intrigued – very intrigued – and I wanted my curiosity to be met and answered. Miranda July has delivered an original film that comments on so many things that people can relate to. Using the power of her imagination, July took me on a beautiful, magical mystery ride, that's masterfully written, that awoke my spirit. I laughed until my heart shattered – and then laughed a little more.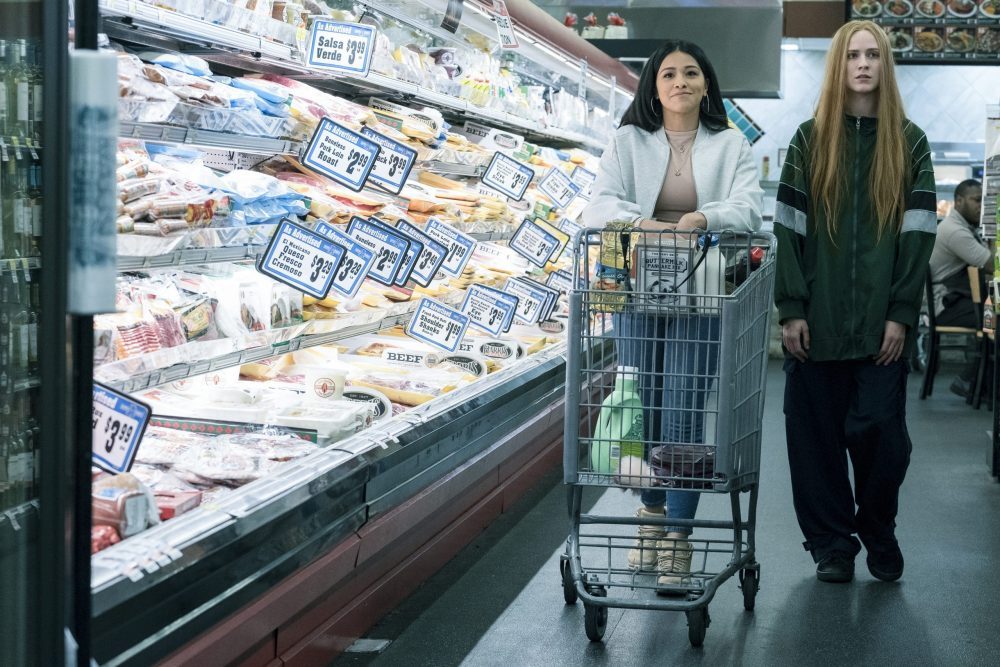 Kajillionaire is a superb indie treat that's masterfully written, directed and acted. It's unusual and peculiar. It's funny yet painful – and it opens tomorrow September 25th in select theatres.
Watch the trailer here: