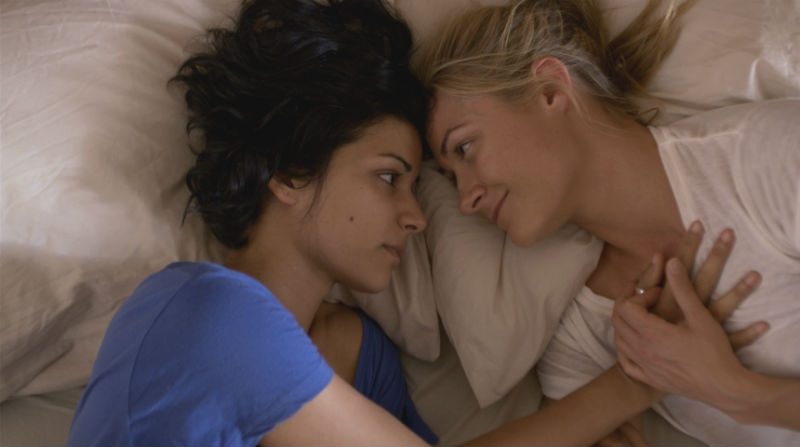 All About E, a sexy, funny and rollicking Aussie crime caper with strong lesbian characters and a rollercoaster plot that weaves in complex issues about identity, family and sexuality
Lead actor Mandahla Rose and a panel of experts including Merryn Johns, Editor-In-Chief of Curve magazine, Allie Essinger, founder of Sectionii.com and Ileana Jimenez, feminist academic, will be at the Manhattan screening for a Q and A on December 2 following the screening.
"We are excited to bring All About E to New York City with this TUGG screening and especially thrilled that having Mandahla Rose there and the panel afterward will give the audience a chance to talk about the film," says the film's director Louise Wadley. "While definitely a rollicking adventure, All About E is a film that touches on so many issues LGBT people face in real life and gives voice and visibility to diverse lesbian characters, still something we do not see enough of in the film," adds Wadley.
All About E enjoyed its Australian premiere on February 21 2015 at the Mardi Gras Film Festival with an 800 seat sell out. It also screened to another sold-out crowd at the Melbourne Queer Film festival on March 29, 2015. All About E is Girls' Own Pictures' first feature film.
Director Louise Wadley and producer Jay Rutovitz set up the company to develop and produce original stories with exciting female lead characters. Their crowdfunding campaign for The Trouble with E earlier this year raised $94,000 and was one of the most successful Pozible campaigns for an Australian feature film.