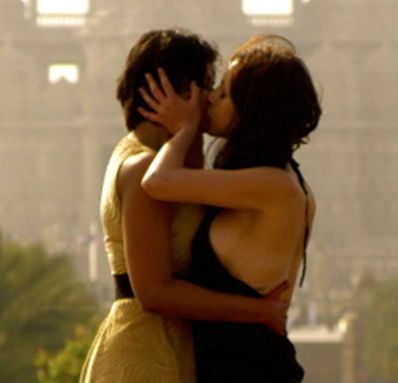 Explore the richness of contemporary Indian cinema
Unfreedom
This controversial film has been banned in India for its exploration of political and sexual freedom, and particularly for its frank portrayal of female sexuality.
It is an urgent contemporary thriller about a society torn apart by political, religious, and sexual turmoil.
Shifting between New York and New Delhi, the film juxtaposes two powerful and unflinching stories about religious fundamentalism and intolerance, one of which follows a Muslim terrorist attempting to silence a liberal Muslim scholar, while the other is about a young woman who defies her devout father and escapes an arranged marriage because she is secretly embroiled in a taboo lesbian romance.
Margarita With a Straw
Laila (Kalki Koechelin) is a wheelchair-bound teenager with cerebral palsy.
She is an aspiring writer who leaves her home in India to study in New York. Once there, Laila embarks on an exhilarating journey of self-discovery with the help of Khanum (Sayani Gupta) a fiery young activist and Jared, her classmate.
The movie approaches topics of sexuality and disability with ease and makes the audience fall in love with the sassy girl who is always aiming to seize the day.