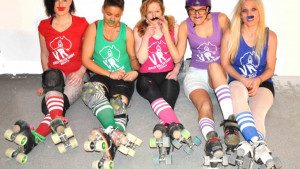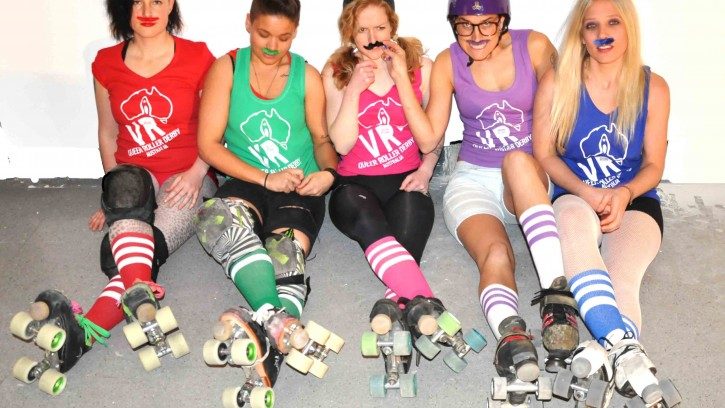 Roller Derby goes 100% queer on a national scale at Sydney's Hordern Pavilion.
Picture this: Three teams of the fastest and hardest hitting roller girls Australia has to offer in a four state tournament, fighting for guts and glory!
February 16, 2013 sees the second installment of Battle on the Bent Track, an east-coast national roller derby festival. Come dance, come cheer and enjoy all the talented performers and DJ's that will be creating a storm all night long!
Battle on the Bent Track is the culmination of hard work from the Australian Vagine Regime – a world wide queer league created in 2008 with the mission of bringing women who love women together to play, party and raise money for LGBTI charities.
This year Queensland, Victoria and NSW/ACT will be battling it out. Who will take home the coveted trophy?  Who will win the biggest take down and more importantly… who will win the after party?
More queer athletes than you can poke a stick at, celebrating the greatest queer festival of them all, Mardi Gras. Show your support February 16! Buy an event shirt and 100% of the profits will be donated to twenty10 to help our community continue to help those in need.