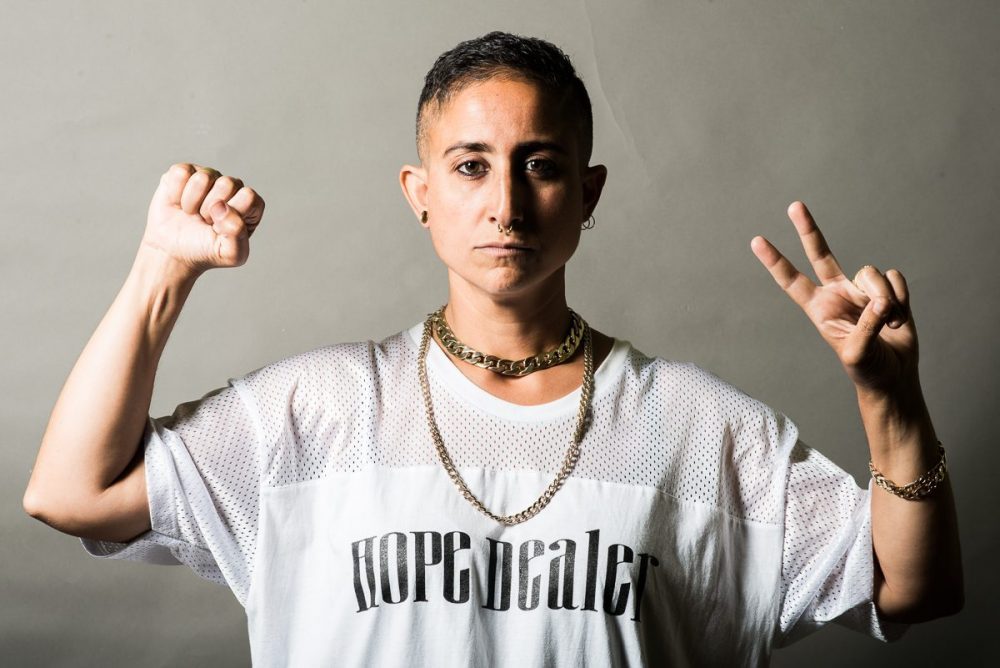 Sydney Gay and Lesbian Mardi Gras has a plethora of events for the young and the young at heart.
Sydney Mardi Gras Youth Festival explores its creative side in 2012 with a focus on diversity, announcing a diverse line-up of imaginative events and workshops for those under 25. Presented in conjunction with the Australian Theatre for Young People, Twenty10, Shopfront, ACON Young Women's Project, The Red Room Company and Camp Out, this interactive and exciting series of events begin in January 2012 across Sydney.
For the first time, youth have the opportunity to sing, dance and act at Fair Day, with the launch of the inaugural youth hub. Young people are invited to attend one or more of the inspiring theatre workshops, and meet with Sydney artists who will assist them in developing an inventive performance for Fair Day.
The first of these workshops will be held at Australian Theatre for Young People. ATYP presents Character Creation, a master class that will see students develop characters that can be used in improvisation and script writing exercises using a range of costume items and props.
Joan Sutherland Performing Arts Centre presents the second Fair Day workshop in Penrith. Participants will learn how to devise a street theatre installation, using glitter, wigs, make-up and feathers to design and create an amazing costume!
Celebrated poet and arresting performer Candy Royalle will inspire young writers at a special Sydney Mardi Gras event developed by The Red Room Company. Candy, renowned for her challenging, witty and fast-paced routines in Australia and abroad, will host this third workshop on spoken word poetry and guide students as they prepare to perform their poems at Fair Day.
Candy's workshop is part of Papercuts, Australia's only national poetry education program, which takes talented contemporary poets to schools, community groups and correctional centres around the country.
Shopfront Contemporary Arts and Performance and Tom Christopherson explore the theme of Villainy at various events and workshops throughout the month of February. Fair Day will see youth create bespoke contemporary villains, while Necessary Ego (Projection Project) is an amazing interactive and multimedia workshop that sees participants exploring the themes of villainy in popular culture, art and literature.
For those theatre fans, there's no better event to attend than Late Night Shopping, an interactive cabaret for young people, 15 years and above. MC deluxe, Tom Christophersen will guide guests through an evening of short and sharp acts, personal make-overs, dazzling dressage and portraiture, based on your own fantasies of Villainy.
In 2012, Twenty10 celebrate its 30th Anniversary and they have teamed up with Camp Out to present QUEER PROM!! Entertainment includes young up and coming DJ's, amazing visuals, performances, a photo booth, prizes and much much more. It promises to be a spectacular evening!
Following the QUEER PROM!!, come unwind at POST PROM PICNIC for a day of activities including baking, film-reviews watching, dressing up, badge making, BBQ and more and get ready for the hectic fun of the Sydney Mardi Gras season.
Get ready to see double as the ACON Young Women's Project presents DANGEROUS DOUBLES, an event exploring alter-egos, secret identities and gender-bending through performance and visual arts by daring young artists.
Events will be held in Chippendale, Newtown, Walsh Bay, Carlton, Penrith and Manly.