Cher's #1 Hit "If I Could Turn Back Time."
9 Chers and 80 sailors were recruited to recreate the video on board the former warship HMAS Vampire at the Australian Maritime Museum in Sydney.
Part One is here for your veiwing pleasure!
Turn Back Time CHER Tribute (Teaser) Sydney Gay and Lesbian Mardi Gras from Sydney Gay & Lesbian Mardi Gras on Vimeo.
The major video will be released very soon.
Cher has already tweeted about the video saying: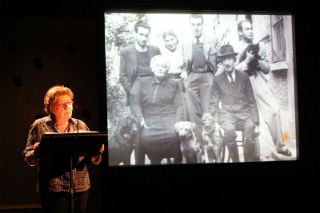 "What could be more fabulous than a Cher-Off. You have my blessings!! Rip it up Aussie Boys!"
The previous video for Mardi Gras was "Let's Have A Kiki" for the Scissor Sisters, which is now the most-viewed video on their Youtube channel.
Watch it here:
AND!!! This year's brand new Party Promo video is here:
Stay tuned for the full video which will be launched on Mardi Gras facebook page: