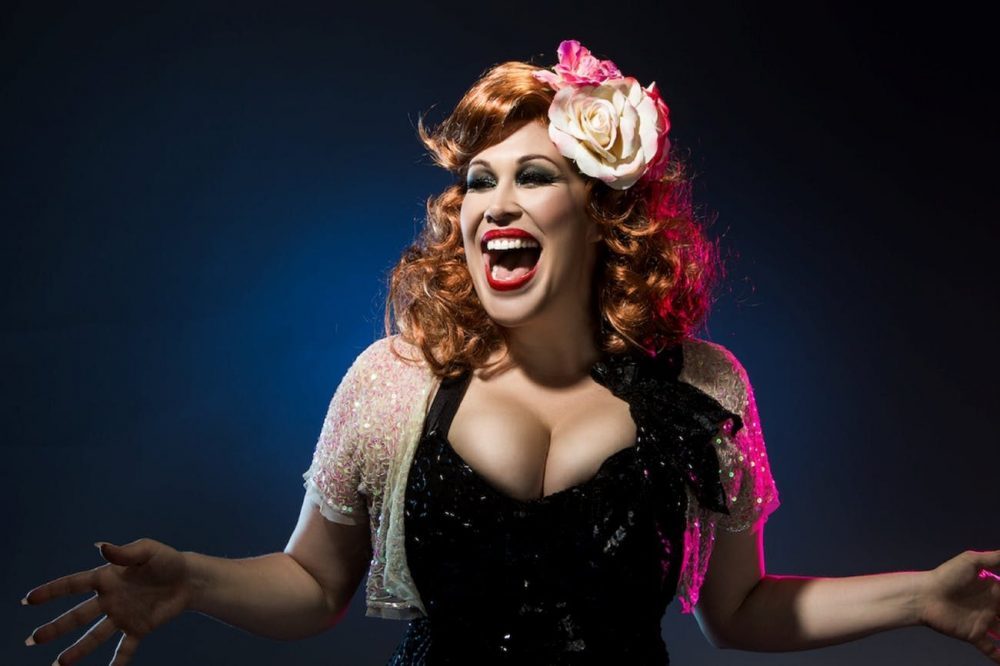 Melbourne's celebration of all things LGBTQI just got hotter with announcing this year's Midsumma season.
With over 30 Premier events encompassing live performance, visual arts and films, and sporting, social and community events, Midsumma is shaping to be a highlight of the LGBTQ calendar. The 2012 program further cements Midsumma as a highly anticipated annual feature on the Melbourne cultural landscape. Carnival will again be the festival's opening event at Birrarung Marr on January 15, followed by T Dance, the ultimate out and proud party by the Yarra River as the sun sets over Melbourne's cityscape.
A highlight of Midsumma 2012 will be the solid Visual Arts program, which includes Cycles & Sequences, an exhibition marking 25 years as an artist for Ross Watson and showcasing works featuring Bel Ami stars and out-and-proud UK soldier, Lance Corporal James Wharton.
Midsumma favourites Queer City and Yarra Arts return in 2012 with an outstanding array of original local and interstate works. Queer City Premier artist K N Rodriguez heads up the exhibition Reveal, which discloses, divulges and displays the various stories that need to be told. It explores several topics from gender, stereotypes, body image, sexuality, identity and the real world.
Newport's Substation will house Stories from the city, stories from the sea, queer urban tales, an exploration of urban myths and queer legends with a series of performances created by Martha McDonald and site responsive exhibitions by artists including Andrew Browne, Lucas Grogan, Heather B Swann and Kate Just.
Celebrating women, Rynelle Walker uses colour and intricate dot patterns to reveal feminine power with the showing of The Decision is Yours. Art critics worldwide acknowledged that 'modern' Aboriginal art is the last great art movement that came into being at the end of the 20th Century. Walker is an artist who continues the practice of the most ancient cultural tradition, but she is imbuing her work with a contemporary vibrancy.
ArtBoy Gallery will show Midsumma's Premier toon event, Facebook phenomenon TOONARAMA – the exhibition! a caricature collection of famous and infamous, cool celebrities, sexy sports stars, community cuties and fabulous friends drawn by cartoonist Brett Willis.
Once again, performing arts feature prominently in the program for Midsumma for 2012. Chapel Off Chapel, Gasworks Arts Park, La Mama and Theatre Works will host live performance-based works and provide spaces for festivalgoers to meet and socialise.
Chapel Off Chapel's highlights includes the critically-acclaimed Britney Spears: The Cabaret starring Christie Whelan and MIDSUMMA'S PLAYING-IN-THE-RAW @ THE CHAPEL, an in-your-face, mouth-watering series of provocative plays and playreadings by some of the best exponents of global queer writing for the theatre.
Gasworks Arts Park's performance works include SPONTANEOUS BROADWAY, a comic musical improvisation experience in which the audience assists the cast to create a world premiere musical on the spot, complete with costume and character changes, dance sequences and much musical theatre mayhem and hilarity.
The iconic La Mama Theatre will host Midsumma at La Mama, a season that comprises works including Metamorphosis, an exploration of survival and zoological study of the inevitable journey from life to death and the mess created in between, which draws on influences from the contemporary Japanese avant-garde Butoh Dance Theatre form.
Company White Wolf, the acclaimed Melbourne theatre company devoted to creating physical, transformative and image-based works of theatre, will present Landscape Dreaming, a fresh, original Australian farce filled with sharp, witty dialogue, physical comedy, evocative music, projection images and outrageous costumes. La Mama's highlights include The Pineapple Sorrows, an absurd tragi-comic new work from Melbourne theatre company – CrossDitch, performed by Jake Preval and Sherilee Kahui.
Theatre Works Premier Events offer something for everyone with UNANSWERED! Paul Malek's acclaimed dance work and The Year of Magical Wanking, a brave and heartbreaking exploration of porn addiction, destructive sexual behaviour, Catholic guilt and family heartbreak, were written and performed by Irish performer Neil Watkins.
Theatre Works will also have an angry homosexualist in residence, Ash Flanders, who suggests that If you're not angry, you're either heavily medicated or not paying attention in Negative Energy Inc.
Other Midsumma 2012 Premier Event "must see" include Girls Do Gertrude, a celebration of a queer icon Gertrude Stein, In Vogue: Songs By Madonna with Michael Griffiths as 'Madge' expressing herself and recounting her life's journey, the 10th-anniversary production of the queer coming-of-age comedy Love in a Cubicle, and Catherine Alcorn's bawdy, brash and fabulous cabaret, The Divine Miss Bette.
The Australian Same-Sex Dancesports will see the sequins fly as same-sex couples trip the light fantastic, and Leggings Are Not Pants will offer a hilarious exposition of the notion that the way to reveal all is not through lycra.
The Word is Out celebrated iconic Melbourne queer literary institution Hares and Hyenas's 20th anniversary in a spoken word celebration of queer culture, and at ACMI, After 'Homosexual':The Legacies of Gay Liberation will bring together key international figures in queer history and politics to discuss Dennis Altman's 1971 seminal text, Homosexual: Oppression and Liberation.
With many more performances, visual arts, community events and the always anticipated parties within the Midsumma Festival, 2012 is set to celebrate all things queer in the most exciting program to date, which culminates in the annual Pride March on February 5.
Midsumma Chair, Lisa Watts said "There's a growing sense of excitement building within the community about Midsumma. It's a chance for us to celebrate living in one of the greatest cities in the world. Midsumma and the way it celebrates diversity makes our society stronger."