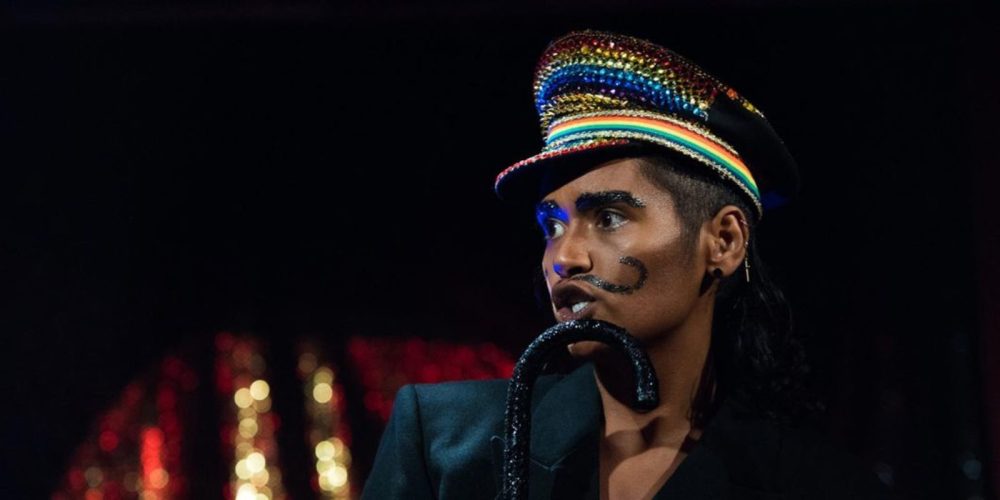 Sydney will be transformed into a Rainbow City for Sydney WorldPride 2023, celebrating the 17-day LGBTQIA+ festival and welcoming the world to Sydney.
Sydney WorldPride has unveiled its full Festival Guide of more than 300 events, with international pop superstar Charli XCX joining the line-up of stars performing at Live and Proud: Sydney WorldPride Opening Concert presented by American Express at The Domain on Friday 24 February 2023.
Sydney WorldPride is taking place between 17 February to 5 March 2023. Over 17 days, Sydney will host more than 300 LGBTQIA+ events, including Mardi Gras Fair Day, The Mardi Gras Party, the Sydney WorldPride Human Rights Conference, the Bondi Beach Party, as well as the Pride March over Sydney Harbour Bridge and the much-loved Sydney Gay and Lesbian Mardi Gras Parade, which will be returning to Oxford Street for the first time in three years.
LOTL checked out the top 10 events for Lesbians
Marri Madung Butbut (Many Brave Hearts): The First Nations Gathering Space  
The First Nations Gathering Space will also host a range of ticketed events where audiences can experience the rainbow heart of the oldest surviving culture on the planet.
Located in the inner-city suburbs of Eveleigh and Redfern, the stunningly converted train sheds of Carriageworks will come alive with six days of global First Nations creativity. From free exhibits to theatre, dining and drag, Marri Madung Butbut:  the First Nations Gathering Space will be where everyone is welcome to experience the rainbow heart of the oldest surviving culture on the planet.
Dates: Feb 23 – Feb 28
Where: Carriageworks
Ticket: Free
Sydney Worldpride Human Rights Conference
Join us on a three-day exploration of LGBTQIA+ human rights as we journey from where we are now to our vision for the future and our legacy of change. The Conference will be immersive and fast-paced, taking place in multiple spaces across three levels of Sydney's International Convention Centre (ICC). The programme will combine inspiring keynotes, panels and roundtables with interactive workshops, performances and facilitated networking events.
Dates: 1-3 March
Where: Sydney's International Convention Centre
Ticket: from $25
Blessed Union 
The lesbian divorce comedy you didn't know you needed.
Ruth and Judith have been together for a long time. Long enough to have seen Australia change, for better and for worse. They have two bright and inquiring kids and a manageable mortgage in the inner west. With love and hard work, they made the political personal and built a family they're fiercely proud of. They re-wrote the rules, and their life together is a progressive success story. Why should breaking up be any different? But even the loftiest ideals can come undone when pesky human emotion gets involved. A fine new play from the wicked mind of Maeve Marsden, Blessed Union, is for anyone who's looked at their life and wondered if there might be a better way to live it.
Dates: Feb 11 – Mar 12
Where: Belvoir Theatre
Ticket: TBA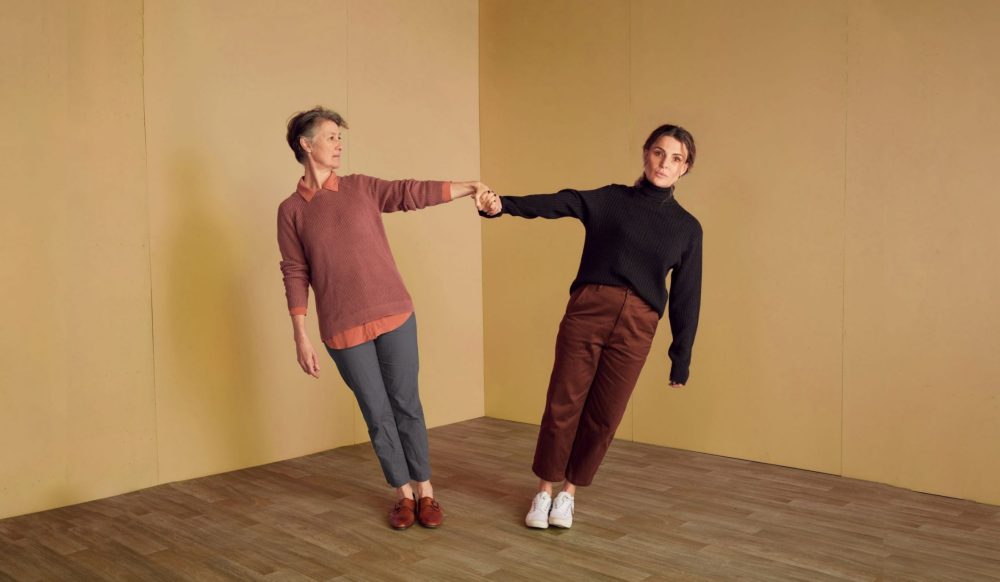 CAMP 
In 1972, the body of a murdered lecturer floats in the River Torrens, a young woman escapes a lobotomy to 'cure' her sexuality, and a single mum struggles to find her place in a society which brands her as 'abnormal'. CAMP, a new play by Elias Jamieson Brown (Green Park), welcomes you to the punk lands of the 1970s and the birth of Australia's fierce gay rights movement. CAMP chronicles the struggles, successes, and legacy of early Pride activists who risked family, careers, and imprisonment to achieve social change in Australia. It is a story of murder, corruption, love, and liberation, set across five decades of glorious queer history and inspired by true stories from those who were there.
Dates:  Feb 15 – Mar 4
Where: Seymour Centre
Ticket: $36
Behind the Zip –An Australian Drag King History Exhibition
Behind the Zip are a curated, free, multi-media exhibition of Drag King materials, photographic collections, video art and object installations. Sexy and Kerrie create a visual timeline that will be activated by QR Codes linked to a website where a group of interviews of national Drag Kings from Sydney, Melbourne, Brisbane, Adelaide, NT, and Perth will be accessed. Opening night will include Drag King performances by Sexy Galexy, Guy Alias and First Nations Rock Hard. Drag King Jayvante Swing will set a DJ. A Drag King panel hosted by broadcaster Kerrie Stanley (ABC Mardi Gras special 2020-21) featuring past and current performers in an intergenerational conversation about their craft in envisioning, creating and presenting cross-gendered performance, as well as a discussion on creating spaces for Drag Kings. Panellists include Sexy Galexy (NSW/WA), Bumpy Favell (VIC), Tricky Boombang and Rock Hard (QLD). A Drag King workshop, hosted by Sexy Galexy and Kerrie Stanley, will include guidance on stagecraft, costume and make-up for emerging Drag Kings. Participants will be selected upon application.
Dates:  Feb 16 – Mar 5
Where: Chrissie Cotter Hours: 11:00 am to 4:00 pm
Ticket:  FREE
The Coming Back Out Salon 
The Coming Back Out Salon is a spectacular celebration of Lesbian, Gay, Bisexual, Trans Gender Diverse and Intersex elders. Featuring The Sydney Youth Orchestra, Robyn Archer, Deborah Cheetham, Paul Capsis, Nana Miss Koorie, Tina Del Twist and Nefertiti LaNegra, with more performers to be announced. An afternoon of cultural significance in which the whole LGBTQIA+ broader community can gather alongside our LGBTQIA+ elders to eat, drink, dance, reminisce and dream together into the future. The Coming Back Out Salon is designed to be a gift that acknowledges the community's resilience, a contribution of visibility to LGBTQIA+ elders who have lived through it all and a safe space for those elders just discovering themselves. The event is inspired by growing research on isolation and loneliness experienced by LGBTQIA+ elders. In Australia, these elders have lived through times when being LGBTQIA+ could result in imprisonment, enforced medical 'cures', loss of employment and rejection by family and friends. For many, impending old age has meant returning to the closet for fear of being deprived of companionship and quality care when they need it most.
Dates: Feb 18, 2-6 pm
Where: Sydney Town Hall
Ticket: from $40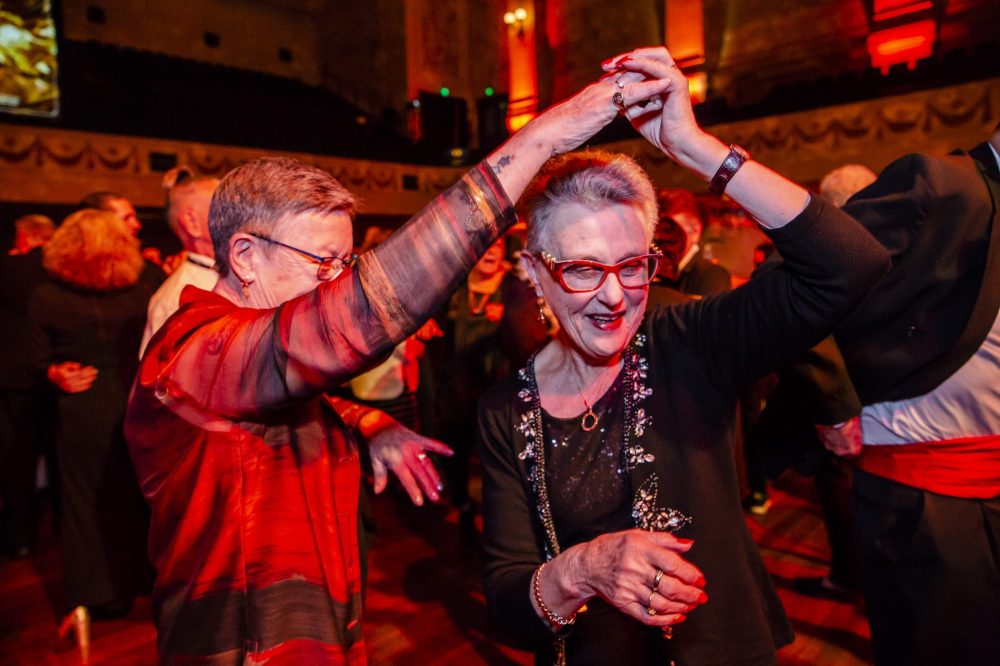 Pink Salt
Newcastle is about to get camper. In the first weekend of Sydney WorldPride, The Station Newcastle will host an outdoor long-table dinner like no other, prepared by a queer chef, where you will be immersed in fabulous performance and outrageous design. Sign up for the Sydney WorldPride newsletter to be the first to know when we reveal our special guest chef later this year and when Pink Salt tickets go on sale. Newcastle is located 2 hours north of Sydney and is the gateway to the Hunter Region, famous for its wines in the northwest, the stunning beaches of the Port Stephens region to the north, and the Central Coast surf towns to the south. Newcastle is an easy drive or train trip to Sydney, and the city features an airport servicing New Zealand and the rest of Australia.
Dates:  Feb 18 6:00 pm – 10:00 pm
Where: The Station, Newcastle
Ticket: TBA
             8. All Out Comedy
Seymour's WorldPride comedy event, ALL Out Comedy, fires the glitter gun on a 15-day celebration of extraordinary and completely gorgeous LGBTQIA+ artists. Direct from RuPaul's Drag Race Down Under; Coco Jumbo hosts this night of prideful joy. This drag superstar starred in the first Australian season of the Emmy-winning show RuPaul's Drag Race and won the Drag Industry Variety Award for Entertainer of the Year in 2017. Coco was also voted Sydney's Favourite Showgirl in 2019. Australian comedy favourite Geraldine Hickey joins Coco. Gez took out Most Outstanding Comedy Show at the 2021 Melbourne International Comedy Festival, is a regular on Have You Been Paying Attention?, and her award-winning stand-up show, What A Surprise, streams on Paramount+. Geraldine is joined by Nath Valvo, nominated for Best Newcomer at the Edinburgh Fringe and Best Show for I'm Happy for You at the Melbourne International Comedy Festival. He is a regular on KIIS FM, Triple M, and Triple J. His appearance at the Melbourne International Comedy Festival Gala went viral and has clocked over two million views.  What better way to start your journey through Seymour's showcase of outstanding WorldPride Arts events than with a massive laugh of prideful celebration!
Dates: Feb 18, 8:00 pm – 9:30 pm
Where: Seymour Centre
Ticket: $45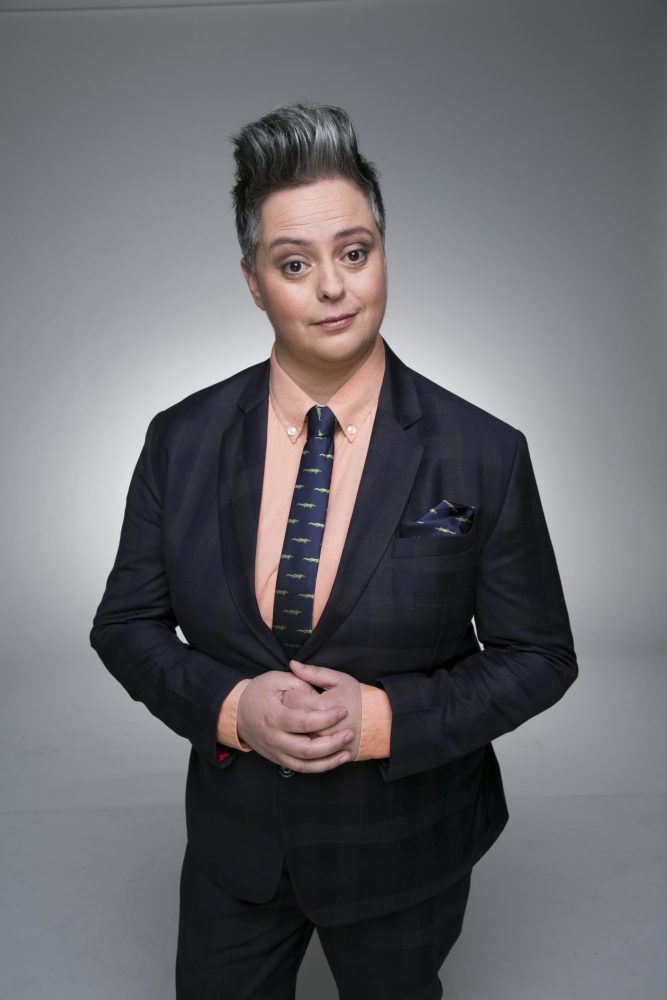 9. Switched On: The Teaches of Peaches
Feminist icon and pop provocateur Peaches performs her seminal electroclash album The Teaches of Peaches in full of celebrating its 20th anniversary, turning the stage at City Recital Hall into her playground of outrage and provocation. Peaches' domination over pop culture cannot be understated, with her music "shifting the window for sex in pop" (NPR). Her aesthetic provided the primary influence for designer Anthony Vaccarello's AW21 Saint Laurent collection, and Fuck The Pain Away was used as a pivotal moment in Netflix's Sex Education Season 3. The song was also written into the script for Aisling Bea's comedy series This Way Up, and the clinquant Kick It acted as a supporting character in the soundtrack for Showtime's critically-acclaimed Yellowjackets.
Iconic feminist, musician, producer, director, and performance artist Peaches has spent more than two decades pushing boundaries and breaking barriers, dramatically altering the landscape of popular culture as she forged a bold, sexually progressive path that's opened the doors for countless others to follow. Through music, art, film, theatre, television, and books, she has upended stereotypes and embraced taboos, challenging social norms and patriarchal power structures while championing LGBTQIA+ rights and issues of gender and sexual identity with biting wit and fearless originality.
Dates:  Mar 4  8:00 pm – 10:30 pm
Where: City Recital Hall
Ticket: $69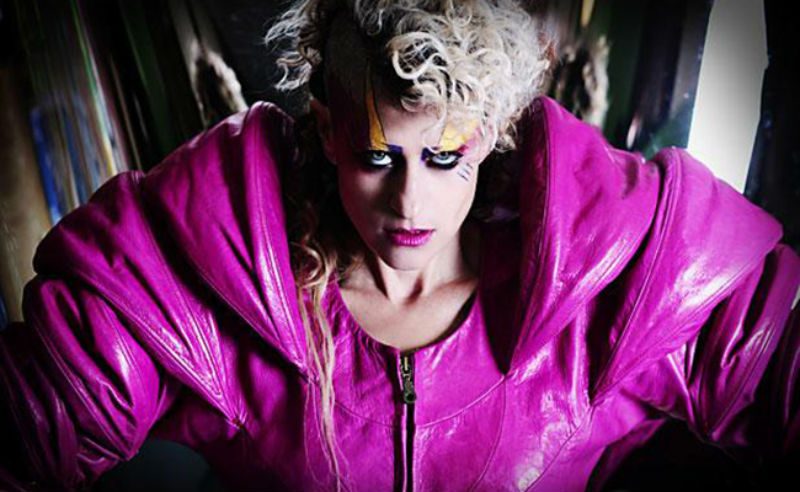 Rainbow Republic
Peach PRC, Alter Boy, will join Muna, G Flip and host Keiynan Lonsdale, BVT and Vetta Borne, with more acts to be revealed later in the year! As 17 days of Sydney WorldPride end, we dance ahead. Seven hours of live music, DJs and performances await you at The Domain for a queer megamix of international and local acts. With food outlets and bars on site, dance the day into night as we come together for one last time, handing the baton to the next WorldPride hosts. Made for the young (and young at heart), Rainbow Republic is the music event for you and your 19,999 new mates.
Come out wherever you are because this will be one for the history books!
Dates: Mar 5  3:00 pm – 9:00 pm
Where: The Domain
Ticket: $129
New Sydney WorldPride tickets
New tickets are now on sale for both Live and Proud: Sydney WorldPride Opening Concert presented by American Express and Optus's hotly-anticipated Bondi Beach Party.
Tickets are also available for Domain Dance Party and the closing concert Rainbow Republic featuring MUNA.
For more information, visit sydneyworldpride.com