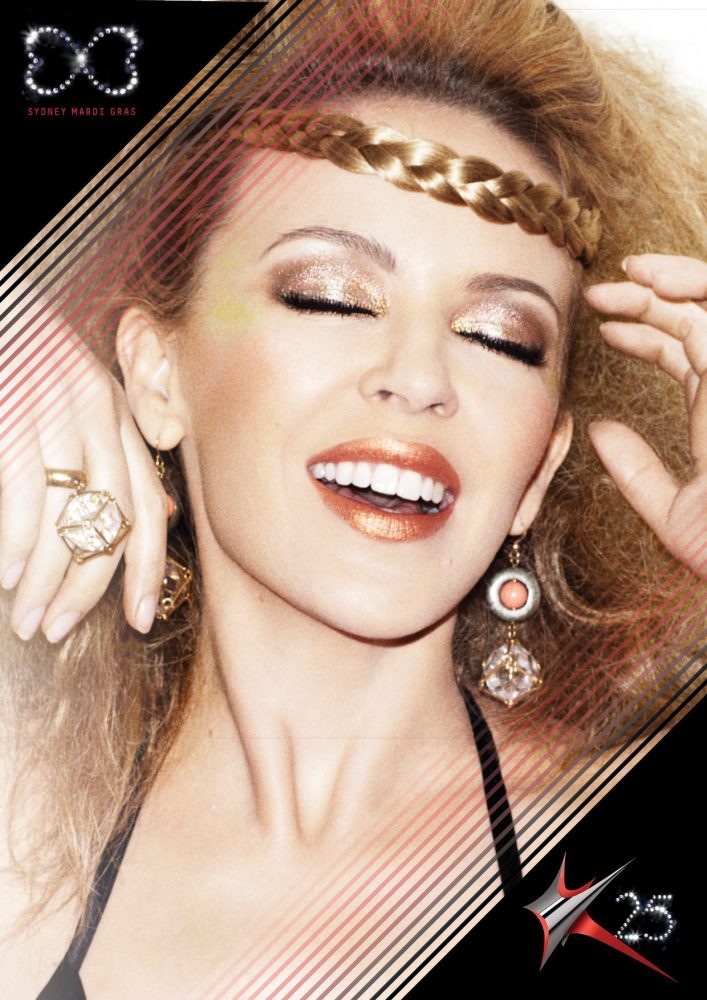 Australia's favourite pop icon, Kylie Minogue will perform at the 2012 Mardi Gras party.
Sydney Gay and Lesbian Mardi Gras added to the worldwide media attention surrounding Kylie Minogue's Sydney Mardi Gras visit by confirming today that the singer will perform live at the Mardi Gras Party — Mardigrasland on Saturday, March 3.
"It's an incredible gift from Kylie to us and without a doubt the jewel in the Mardi Gras Party crown," says Michael Rolik, CEO of SGLMG. "We are already thrilled to have her watch the Parade with us, so having her perform live at Mardigrasland is a unique gift to our community and Sydney."
This adds to the already stellar Party line-up, with singer-songwriter Sam Sparro being another exciting addition. Sparro was recently confirmed to do a special performance at the Party and joins RuPaul, Sneaky Sound System, Chicane and a variety of local and international acts and DJs.
Kylie Minogue is said to be equally thrilled to be back in Sydney performing at the party for the first time in 14 years. "Being part of Mardi Gras this year is so important to me because I know that so many of my fans make up the amazing community it represents," the songstress said earlier today.
"Performing at the Party is my way of saying thanks for 25 amazing years together. It's been a really beautiful relationship that has always been filled with overwhelming support and a lot of love."
Minogue is also said to be 'beyond excited' to take in the electrifying ambience of the parade and watch Sydney Mardi Gras honorary Kylie float, K25, make its way through the parade. "Our spectacular K25 float pays tribute to two and a half decades of Kylie's music and features over 200 dancers," says Rolik. "It's our community's gesture of love to a performer who has given us 25 years of amazing artistry and Kylie is returning that love by performing for us later that evening at Mardigrasland."
While finer details surrounding the singing sensation's live Party performance are yet to be released, SGLMG can confirm that the performance will be unique to Mardi Gras and unique to Sydney, not to be seen anywhere else.
"We understand the magnitude of Kylie's performance and are as excited as everyone else so we will do our best to ensure it's made accessible to as many people as possible," says Rolik. "This is after all an incredibly special gift from Kylie to her countless fans across our community, so we are going to make it a truly unforgettable night."
Minogue's performance will be her first at a Mardi Gras Party since 1998 and the announcement will further ensure the expected sell-out success of Mardigrasland and see a legion of international fans travel to Sydney for Mardi Gras and to mark the K25 celebrations. Premium tickets for Mardigrasland have already sold out and are in record time.
"If you have yet to secure your ticket for this once-in-a-lifetime Mardigrasland, we suggest you jump right on it today," says Rolik. "We would hate for people to miss out, especially this year!"