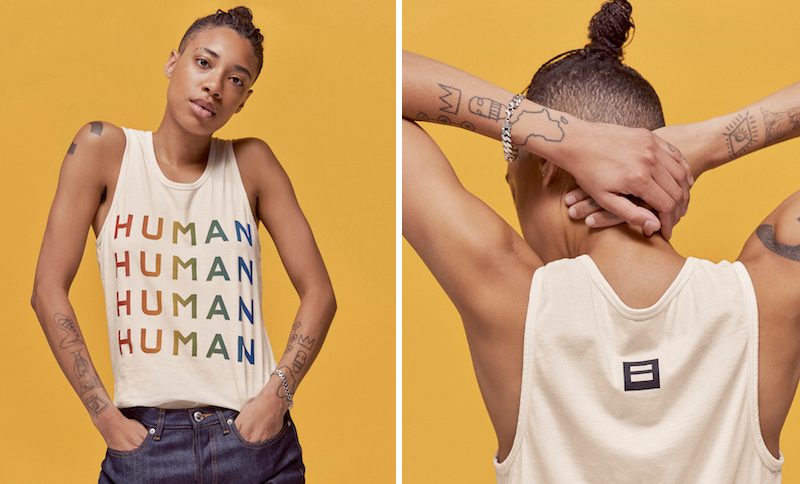 Their 100% Human Collection gets an LGBTIQ makeover!
Everlane is expanding their 100% Human Collection in honour of June Pride month! Following the success of their original 100% Human and International Women's Day collections (which has raised over $170,000 for the ACLU and Equality Now), Everlane is aiming to raise an additional $100,000 for their largest collection yet, benefiting the Human Rights Campaign.
Launched June 5th, the new styles of men's and women's t-shirts and tanks ($25), sweatshirts ($50), and a new tote bag ($18) are available in rainbow hue in honour of pride month.
What's even better: for each product sold, Everlane will donate $5 to the HRC, America's largest civil rights organization working to end discrimination against the LGBTQ community!
So head to their website before stocks run out and pick up something to wear this Pride Month!