See the performances of Australian theatre legend Rhonda Burchmore and Olympic gold medalist Matthew Mitcham.
Stage legend Rhonda Burchmore and Olympic gold medalist-turned-theatre sensation Matthew Mitcham bring the vibrancy of the Midsumma Festival to Arts Centre Melbourne's Fairfax Studio this summer.
Mitcham will detail the ups and downs of a "perfect life" in his one-man show, Twists and Turns on January 30 and 31. Having won gold with the highest single-dive score in Olympic history in 2008, Mitcham became the first Australian male to win an Olympic gold medal in diving since 1924. But despite reaching international prominence, he was plagued by mental illness, drug abuse and struggles relating to his sexuality.
An uplifting story of recovery and gratitude, the multi-talented Mitcham shares tales about his family, his love of trampolining and move into diving, his discovery of gay life in Brisbane's clubs at just fourteen and the challenge of balancing his 'wild child' lifestyle with the discipline of training for an Olympic sport.
In February, Burchmore will unleash the 'Vixens of Vinyl' in Vinyl Viagra channelling the sex appeal and passion of some of the world's best-known musical divas. From Marlene Dietrich, Shirley Bassey, Cher and Chrissy Amphlett to Madonna, Kylie, Beyonce, Katy Perry and Lady Gaga, the sultry "Ms B" invites audiences to an adventurous evening of 'sublime sexuality'.
With a hint of Berlin cabaret mixed with some burlesque and classic Burchmore charm, she takes on hits including I Touch Myself, Private Dancer, Roar, Wrecking Ball, Locomotion and Back to Black. Burchmore will introduce her alter ego "Ruder Brickmore'' during the performance which is supported by two flamboyant and bedazzled backup dancers.
A legend of the Australian stage – she started performing at two years old and became internationally known for her role as Kate in the 1982 film, 'The Pirate Movie'. She gave her first major Australian theatre performance in the 1988 production of Sugar Babies and in January was awarded a medal of the Order of Australia (OAM) for service to the performing arts and to the community.
During the Midsumma Festival Arts Centre Melbourne will also host a series of dazzling tours led by Rhonda Burchmore drag queen, Rhonda Butchmore. Rhonda's Fabulous Guided CouTours of Arts Centre Melbourne will be led by hosts Butchmore (Thomas Jaspers) and  Kyle Minall who will provide a hilarious behind the scenes romp through Australia's largest performing arts centre.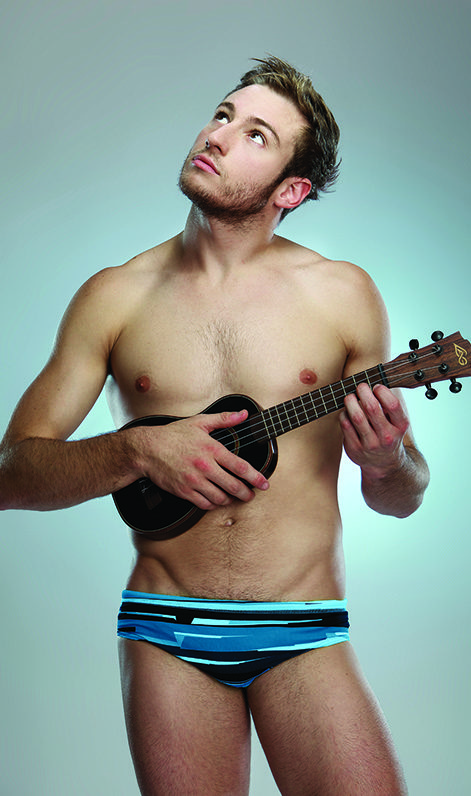 Matthew Mitcham's Twists and Turns
 Location: Arts Centre Melbourne, Fairfax Studio
100 St Kilda Rd, Melbourne VIC 3004
 Dates and times: 8.30 pm – 30 January
5pm & 8.30pm – 31 January
 Vinyl Viagra Starring Rhonda Burchmore
 Location: Arts Centre Melbourne, Fairfax Studio
 100 St Kilda Rd, Melbourne VIC 3004
 Dates and times: 8.30 pm – 6 February
5pm and 8.30pm – 7 February