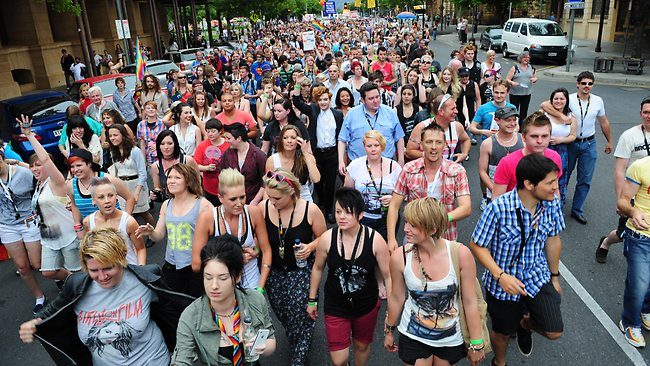 This year, Feast Festival boasts an amazing array of female performers led by the festival ambassador, music superstar Beccy Cole
As well as her own Big Hits Tour Party, Beccy will perform in Barnyard Cabaret with Adelaide's own Libby O'Donnovan. Medina Sumovic will present the poignant and moving Monologue of a Deaf Woman, chronicling love, life and the universe from a gay deaf woman's perspective.
On a lighter note, Australia's Number One female magician, multi award-winning illusionist and only female mentalist Cath Jamison will captivate audiences with her amazing stunts and sassy sense of humour.  Award-winning Adelaide comedian Lori Bell will tell you hers if you tell her yours in an evening of funny secrets and stories, while Melbourne comedian Bobby Macumber will take the audience on a musical journey through her crazy life experiences.
Multi-award-winning diva, Yana Alana will bear all in a bent night of blues, burlesque and cabaret. Ever wondered what you'd get if you crossed Edith Piaf with Liza Minnelli? Georgia with a G will show you in her riotous night of fun cabaret. Rachel Dunham presents Oprahfication – a cabaret celebrating all things Oprah, while Selina Jenkins' character
Beccy Cole will astonish with his vocal ability in his captivating new show. Finally, for those who want to dance into the night, Rachel Cearns and The Valkyries will rock you to your roots.