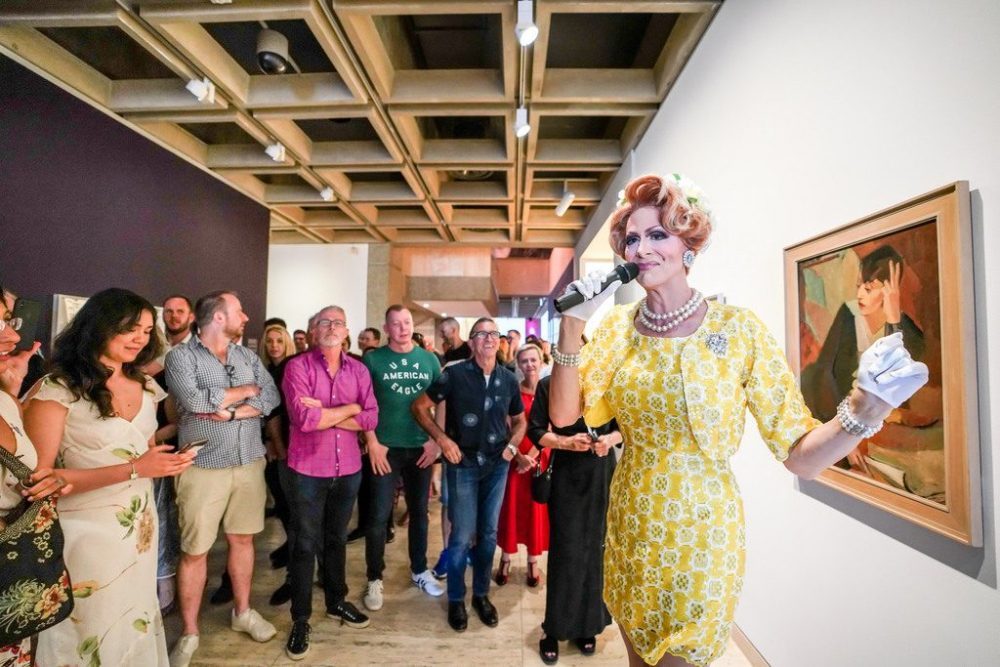 The Art Gallery of NSW will receive a queer makeover as Sydney Gay and Lesbian Mardi Gras announces a program of events and activities that will spark creative discussion and celebrate equality.
Mardi Gras' thought-provoking Queer Thinking will host a series of events to get everyone talking while the Gallery's Art After Hours event will celebrate Andy Warhol with some of the most outrageous performers in town.
Queer Thinking will give audiences information on some of the meaty LGBTQI community issues for 2017 in Australia and abroad. Inspiring, entertaining and provocative, the annual talkfest finds a new home at the Art Gallery of NSW.
On the first day of Queer Thinking, Queer Warhol will focus on the theme of sexuality in Warhol's artistic output and will explore his lasting impact on queer artists worldwide. In the afternoon, Professor of Art History at Stanford University and author of What was contemporary art? Richard Meyer will give a keynote address with Catherine Lord, co-author of Art & Queer Culture.
Following the talk, CEO and Fair Director of Art Fairs Australia Barry Keldoulis will lead a panel discussion featuring four contemporary Australian artists.
EqualiTea Party on day two is the perfect setting to engage in discussion on a diverse range of topics, as an eclectic line-up of leading guest speakers share their inspirational stories.  Speakers include Benjamin Law, Bonnie Hart, Teddy Cook, Jordan Raskopoulos, Jacqueline Tomlins, and Be Steadwell.
As part of Queer Thinking, Politics in the Pub is a discussion panel focusing on achieving marriage equality from a local and international perspective. The panel will feature US Senator Ricardo Lara, former NSW Premier Kristina Keneally, A4E's Tiernan Brady and AME's Dr Shirleen Robinson.